Fieldstone is an attractive stone that is most often harvested above ground and is frequently used for building and home decor. The variations in shape and color give fieldstone its rustic charm.
Barron Designs' Anson Fieldstone wall panels are expertly crafted to mimic the look and feel of actual fieldstone, making them a great alternative to the real thing. Just like natural fieldstone, faux stone panels are ideal for reviving your home's interior, exterior, and landscaping.
But, Anson Fieldstone panels are lighter in weight, making it possible for you to install them yourself. You can also rest easy that your home upgrade will last a long time because faux stone wall panels are very durable so you'll never have to worry about your panels cracking or getting damaged by pests.
Keep reading to discover 9 easy ways you can use Faux Anson Fieldstone to freshen up your home!
Bring the Natural Beauty of Anson Fieldstone to the Interior of Your Home
Anson Fieldstone panels add a warm, comfortable aesthetic to any room inside your home. The subtle variations in color from stone to stone help the panels blend seamlessly into your home's existing motif.
By using faux stone wall panels to transform your home's interior, you're saving money, time, and effort—but getting the same look as natural stone!
Add Interest to a Room With an Anson Fieldstone Accent Wall
A wall in your home, especially in your living area, office, or bedroom can become a striking accent wall. Anson Fieldstone panels transform a boring, bland wall of any size into the room's focal point.


Create a standout backsplash in your bathroom or butler's pantry using Anson Fieldstone panels. Take note: Do not install faux stone panels in an area that can get soaked with water or exposed to soap scum and harsh chemicals, like a shower.
Cover the backside of an old or existing bookcase with Anson Fieldstone for a simple, but impressive update. Along the same line; cover the backside of your display cabinets or shelves to make your collectibles pop!
For a smart and stylish GVW-friendly upgrade, cover a small wall space inside your RV with stone wall paneling.
Anson Fieldstone Stone Wall Paneling Naturally Takes Your Home's Exterior to the Next Level
Anson Fieldstone panels are molded from real stone, then expertly hand-painted to give each panel a completely natural stone look and feel. Because of this, no two panels are identical, making them the perfect product to add interest and depth to your home's exterior.
Cover your standard outdoor fireplace with stone wall panels to create an attractive gathering place for friends and family. Please note: There needs to be a non-combustible border between the fireplace insert and the panels.


Take your home's concrete foundation from its ordinary state to one with lasting, eye-catching curb appeal. Anson Fieldstone wall panels are easy to adhere to concrete, making this a quick and simple home transformation.


Relax in your poolside oasis next to a gorgeous outdoor accent wall adorned with Anson Fieldstone. You'll feel the comforts of vacation every time you step into your own backyard!


Adhere stone wall panels to your front porch walls for a naturally beautiful home exterior upgrade. For a cozy environment, place a comfortable bench and chairs in front of your accent wall!


Looking for landscape inspiration? Anson Fieldstone panels are perfect for landscape edging and dressing up retaining walls. With their subtle color variations and texture, stone panels update your landscaping while keeping your yard looking completely natural.

Select the Best Anson Fieldstone Stone Wall Panel for Your Home
Crafted to mimic natural fieldstone, Anson Fieldstone wall panels are available in several earthy color variations and a few modern hues to suit your home's interior or exterior. Below we've featured some of our most popular varieties to help you decide which is best for your home.
Blended Quarry, Mist, Earth, and Ponderosa each deliver a natural, multicolored dimension to the interior or exterior of your home. Colors vary slightly from panel to panel, making your project appear even more realistic.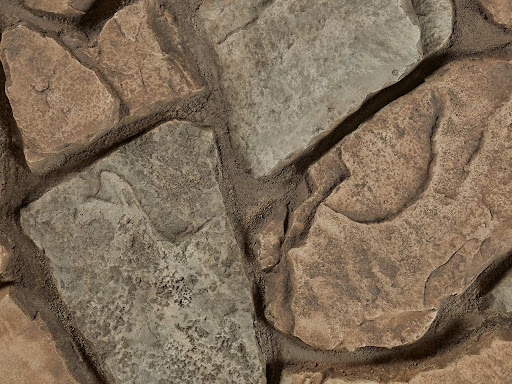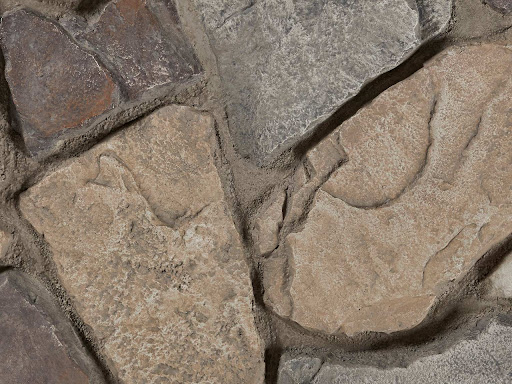 Styles like Graphite and White, are great if you are looking to achieve a bolder, more contemporary vibe.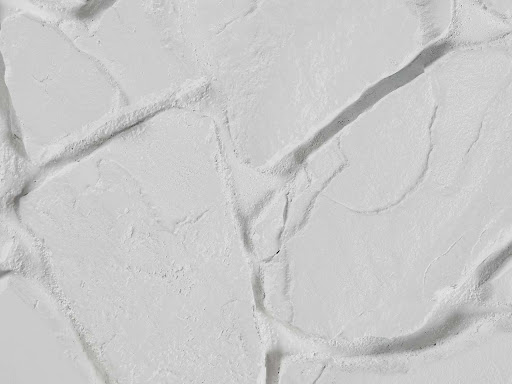 Regardless of which color you choose, stone wall panels are easy to install on your own, without any help from a professional. Throughout your home's life, your stone wall panels require little to no maintenance, leaving more time to simply enjoy your surroundings.
Because they're made from durable polyurethane, faux stone wall panels are resistant to insect damage, harsh UV rays, and extreme temperatures.
Anson Fieldstone wall panels are truly made for everyone. With the ease of installation and extreme versatility, they provide your home's interior and exterior with an effortless natural beauty that can be enjoyed for years to come.
There are even more colors and varieties to explore! Click below to learn more about Anson Fieldstone wall panels and other Barron faux stone panel options. We're sure we have a stone wall panel that will work perfectly for you!