Most of our customers choose our veneer products because they look good. Ken Niles chose them because nothing else would get the job done for his home's foundation.
With their vividly textured stone, brick and wood patterns, and intricately detailed and realistic finish, the primary reason for 'going faux' is looks. Our panels are almost indistinguishable from real stone or wood - and cost just a fraction of what designing with those authentic materials would.
But sometimes, our panels aren't just about looks. In the case of customer Ken Niles, from Ontario, there were practical reasons why only 'faux' would do.
"I've attached before and after pictures of a small project that I did using your Novik Drystack Siding panels. My foundation had, in its past, some oily residue from either a wood preservative or some type of insecticide placed on its surface. This prevented any type of masonry coating from adhering to the surface."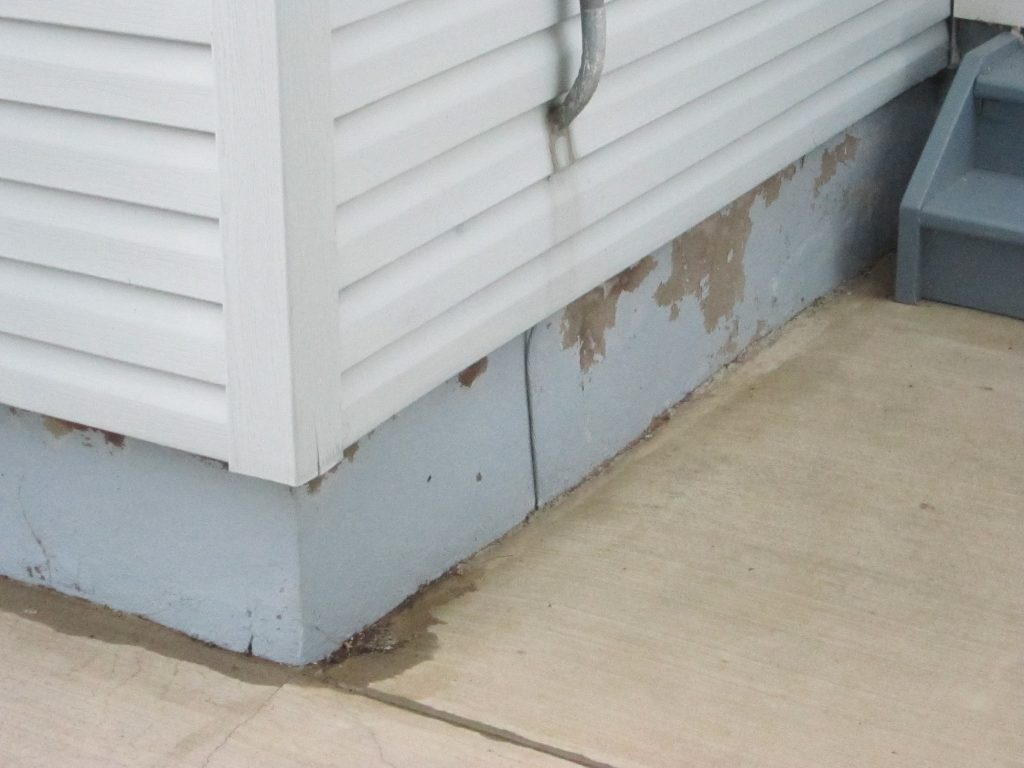 BEFORE: The ugly oily spill made paint and adhesive useless.
As you can see from the before picture, this left Ken's wall looking ugly and dirty; and nothing he tried could seem to cover it.
"After many attempts at painting or coating this wall over the years I decided to try putting a faux stone face on this wall. After an internet search I found your website and have been very happy with your products and the customer service that I received from your staff. These siding panels were installed by using treated furring strips tapconned onto the wall."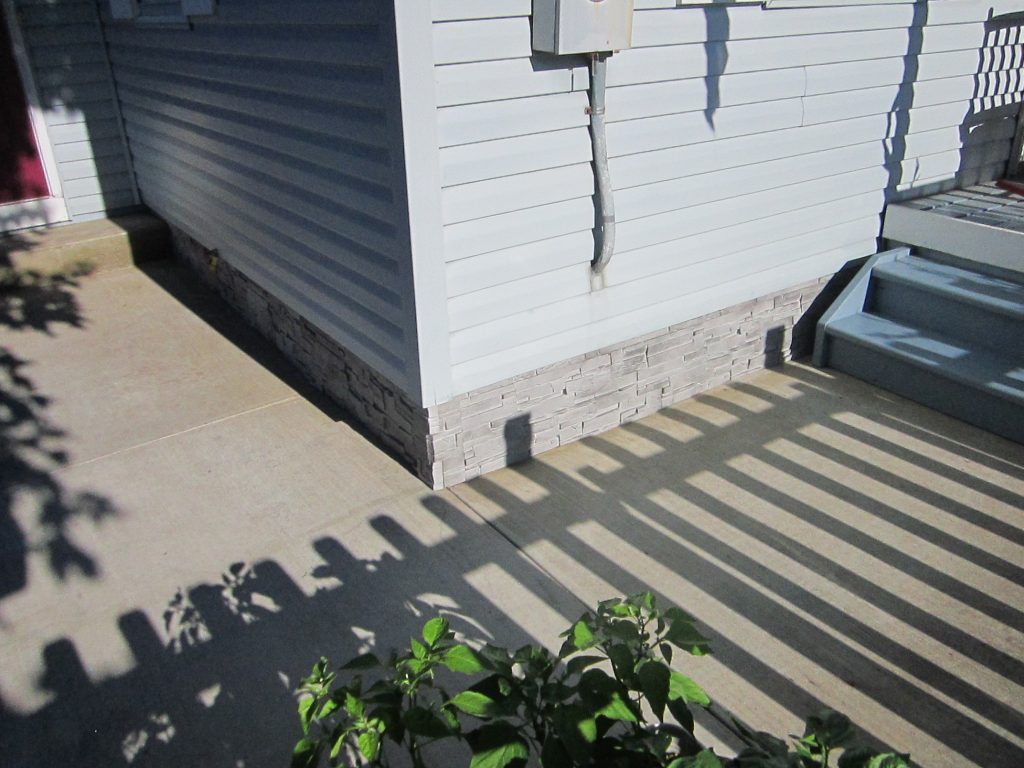 AFTER: Because our siding is tapconned into the wall, there's nothing that can stop it adhering tightly.
Novik siding is made from vividly realistic molded polypropylene - but installs just like regular siding. That allowed Ken to tapcon the installation rails into the masonry of his wall, without relying on adhesive. As a result, even the oily slick couldn't prevent our panels fitting flush with the original wall - and looking fantastic.
"This job went well with satisfying results, and should last for years," Ken writes, in the email that accompanied the photo. We tend to agree - and whichever way you look at it, the veneer is clearly an improvement on what went before.
PRODUCT USED IN THIS PROJECT