Stone columns look fantastic – you can get many design advantages when you 'go faux' and choose our exterior faux stone column wraps!
Reasons to Choose Faux Stone
There are many benefits of choosing faux stone over the real thing:
Affordable: Our high-density polyurethane columns are a fraction of the cost of real stone or brick for both purchase and shipping.
Easy to Install: You can install faux stone columns in a matter of hours, instead of the days it would take to lay real brick or stone.
Genuine Look: Our faux stone is molded from real stone in a range of realistic finishes, so your columns will look like beautiful stone.
Practical: Exterior faux stone column wraps make it easy to add hidden speakers and run hidden wiring.
Get a sample of your favorite faux column finish today!
Ways to Use Exterior Faux Stone Column Wraps
Faux stone columns offer design options that just don't exist with the real thing. This is because of the hollow space inside the column itself. This space gives you countless options for running electrics, plumbing, and other gear inside.
You can easily add:
Recessed lighting
Recessed speakers
Water features
Electrical outlets
Electric outlets are a common favorite, as access to power in the garden or yard can be annoying and impractical. Our exterior faux stone column wraps enable you to seamlessly provide an outlet without having to run an unsightly extension cord.
How Faux Stone Column Wraps Work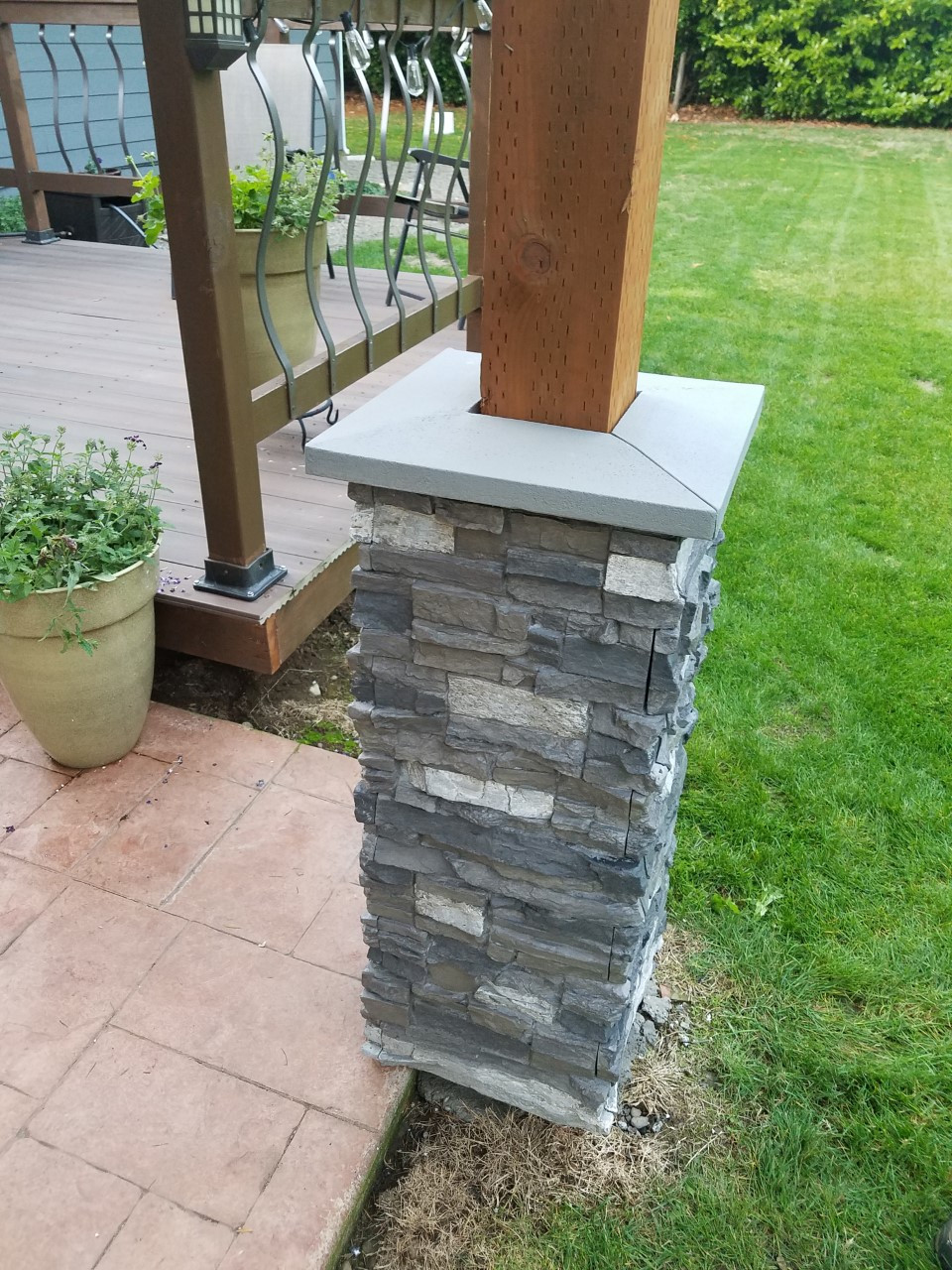 The columns are made from high-density molded polyurethane foam, so it's easy to cut holes for speakers or lights. This gives endless possibilities! And the best part? Even with additional electrical or mechanical enhancements, faux columns still look just as good as columns made of real stone.
How to Do DIY Faux Stone Columns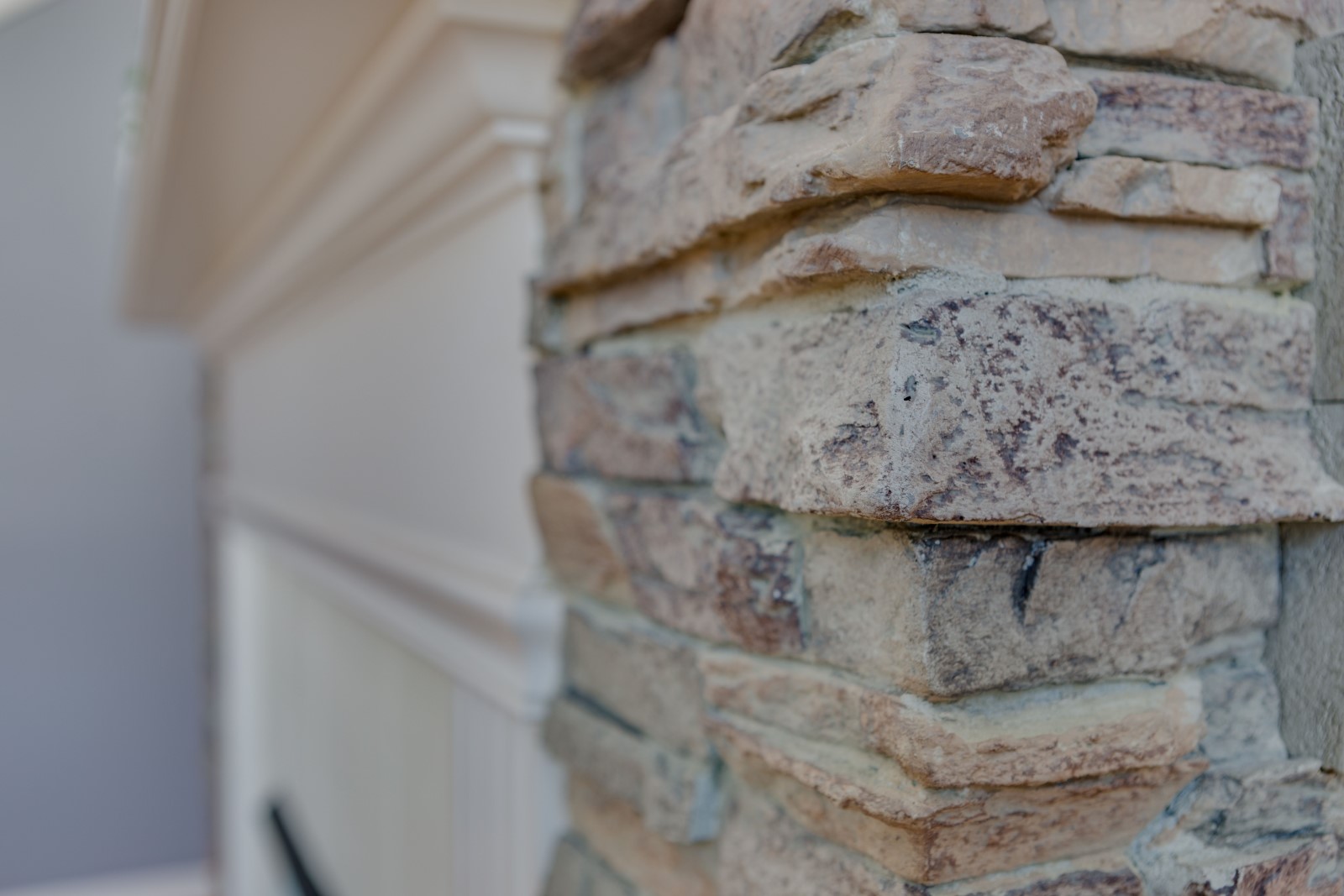 Unlike real stone, it's relatively simple to make and install column wraps. Here's a summary of what you'll find in our detailed installation guide.
Step 1: Prepare construction areas.
Step 2: Trim columns to height
Step 3: Construct a sub-frame.
Step 4: Dry fit the panels.
Step 5: Prepare your columns.
Step 6: Adhere the column wrap.
Step 7: Screw wrap to the sub-frame.
Step 8: Clean excess caulk.
Step 9: Install the next level, if applicable.
Step 10: Choose your column cap.
Step 11: Cut your column cap, if necessary.
Step 12: Dry fit your column cap.
Step 13: Apply adhesive and mount cap.
Step 14: Touch up as needed!
Explore Barron Designs Faux Columns Today!
Short of actually reaching out and touching our faux stone columns, it's impossible to tell they're not real stone or brick. That means they're better than the real thing because they look great and offer endless design options.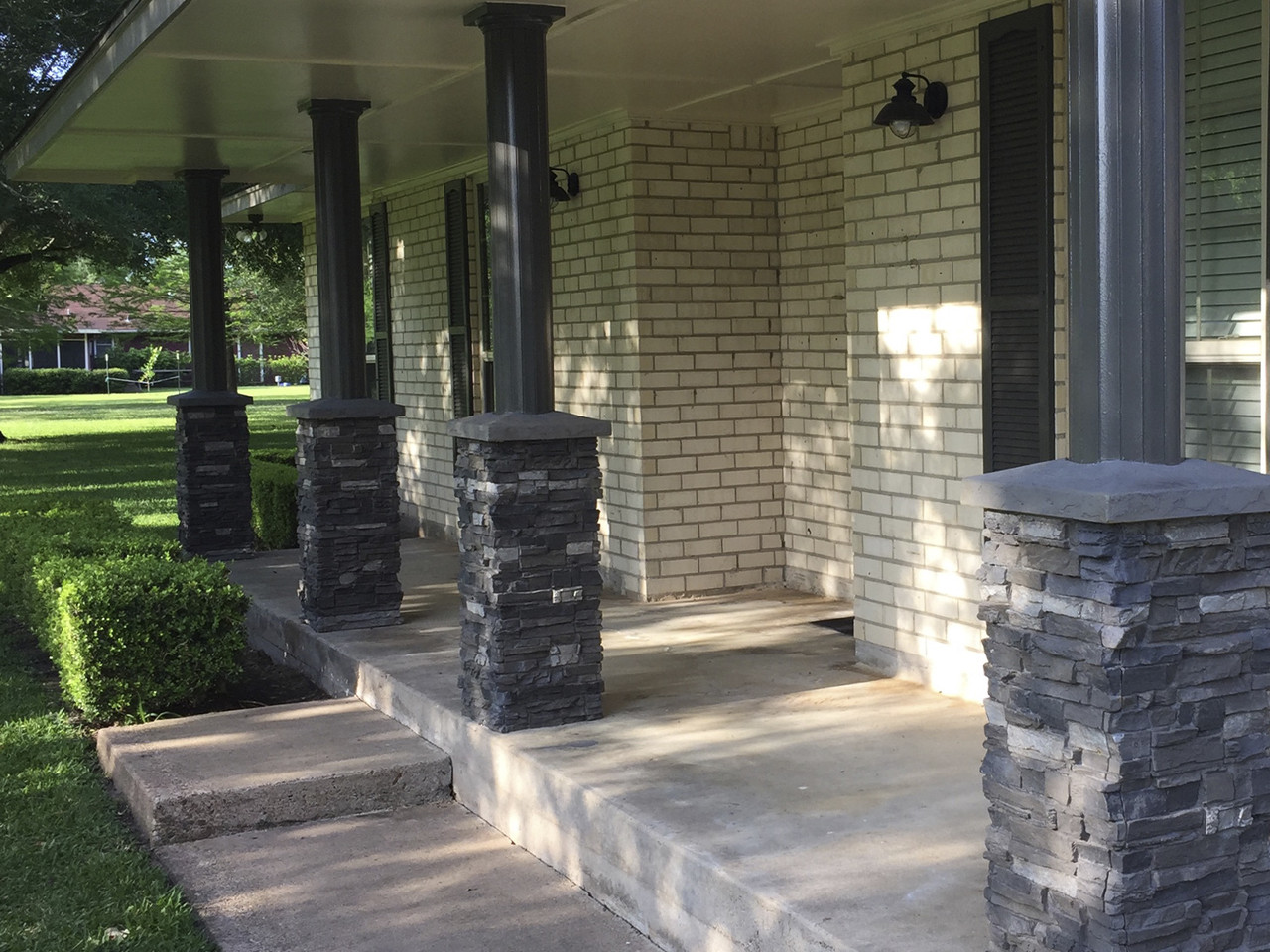 Click below to see all the ways you can use our exterior faux stone column wraps to embellish your property.
Need More Inspiration?
Check out these six successful faux stone column installations to see what might work for you. The possibilities are endless!
1. Embellish your existing patio posts.
2. Make your deck pop with decorative stone columns.
3. Beautify your fence posts with faux stone columns.
4. Make your front gate and driveway stand out.
5. Bring grandeur to horse show jumping obstacles.