Faux Stone Columns for Fencing Ideas
Because fencing doesn't always look attractive on a property all by itself, decorative fence ideas are useful to have. While fences may set the boundaries of a property and provide security, they can also give potential visitors the impression of being unwelcome or even locked out. They can also make the residents of the property feel fenced in. Fences and gates on areas like decks and driveways are also better with a decorative accent.
The Carlton Hampton Cobblestone columns make beautiful accents for deck fences.
That's why fences need an extra element that creates a welcoming, hospitable feel. With faux stone columns, creating that sensation is easy to do. They are an affordable alternative to columns made of real stone, and have the unmistakable look of real masonry. The bonus is that faux stone is lightweight and easy to install. Using them as fence posts, you'll be able to transform your property in no time.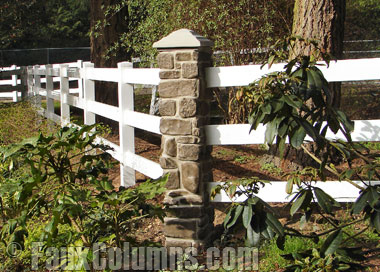 Tumbled Stone columns add charm to your property's fence line.
The columns shown below are the Carlton Cobblestone and Brick styles, as well as a few from our Ashford line. The Carlton columns are made from high-density polyurethane, and the Ashford columns are made of medium density polyethylene (MDPE).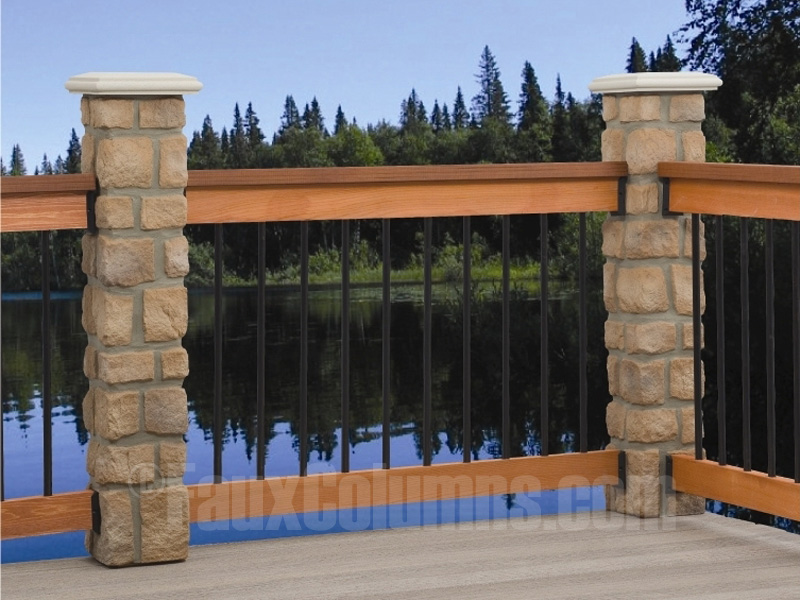 Carlton Hampton Cobblestone columns in Sierra Sand color are fantastic for deck fencing.
Column Sleeves one piece and slide over a structural existing pole. By following the simple instructions, you'll be able to install them easily with a few tools you most likely already own.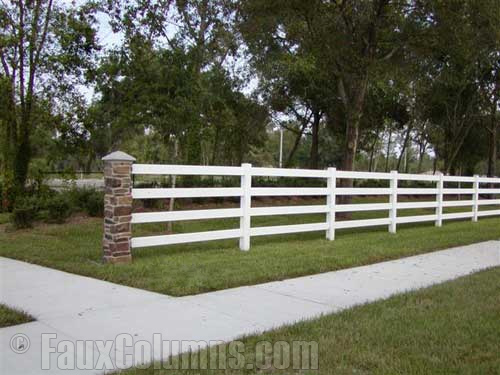 Tumbled Stone fake stone columns make great end posts for your property's fence line.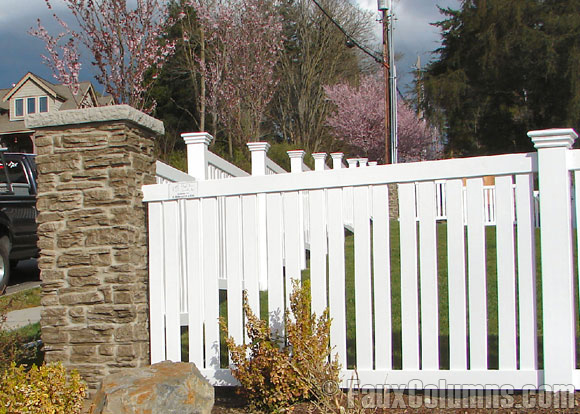 Realize your decorative fence ideas with Ashford Ledgestone faux columns.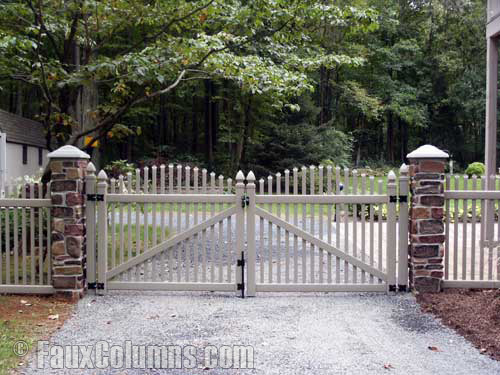 The Tumbled Stone column sleeves add a sophisticated look to entrance gates.