Along with their popularity as outdoor accent elements, decorative faux stone columns provide versatile indoor design options that add character and visual appeal.
Decorative interior columns add beauty and comfort to any interior space. Faux columns offer versatile solutions, such as covering existing posts and doorway entrances, and wrapping pillar supports for trade show booths. Decorative column caps provide additional options that add ambiance and character to a room.
With the look and feel of actual stone but light weight and easy to install, customers have saved on the cost and time-intensive labor incurred if they used real stone to decorate their indoor spaces.
Our columns are highly durable in high-traffic areas and maintenance-free, allowing installation in indoor humid areas without fear of mildew or peeling.
Redesigning your home, business, or office with decorative faux columns will bring a visually appealing touch to any interior design. Just look at the pictures below to get ideas of how decorative columns can enhance your indoor spaces.
Decorative interior columns are perfect for covering existing supports in your home.
Stacked stone column wraps add character to interior spaces.
Decorative interior columns make retail environments cozy.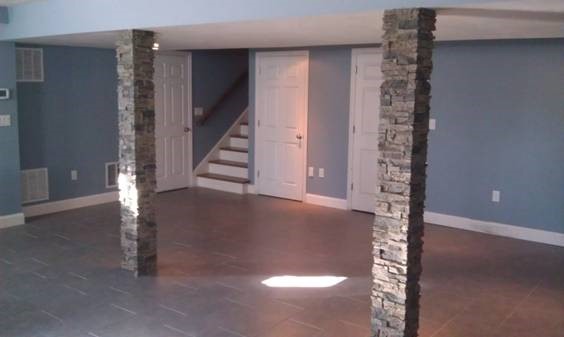 Transform rooms with our stackable columns for existing supports.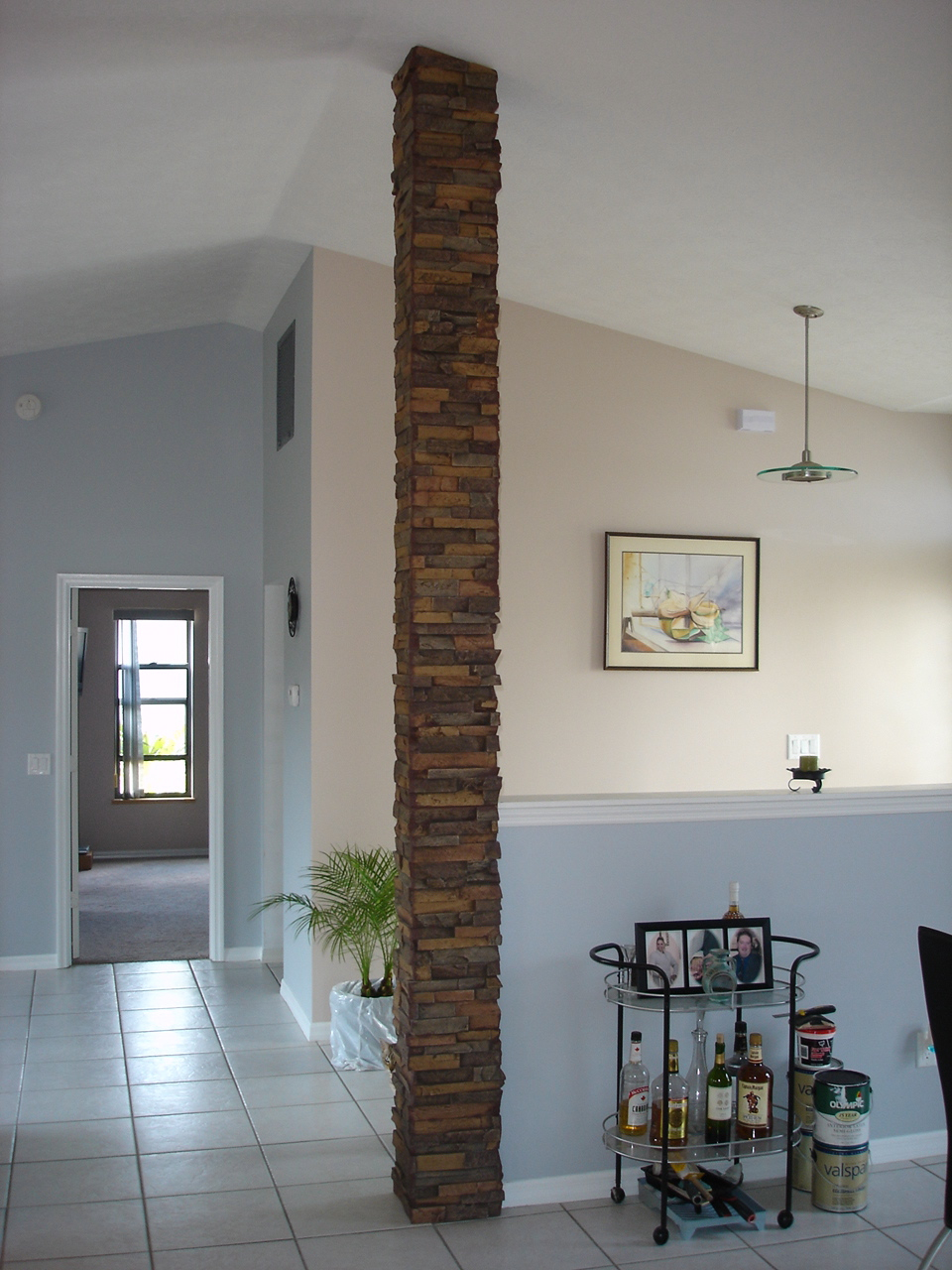 Faux stone columns also lend attractiveness to trade show booths.