World-class equestrian sports rely on Faux Columns from BarronDesigns.com!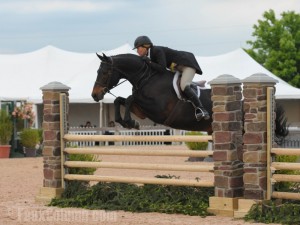 Faux columns are a great way to make imposing competition jumps.
Faux columns were originally envisioned to bring the look of authentic stone and brick to houses, without the cost. But like all great products, people outside of that sphere have spotted their advantages, and are quick to create new uses for our products.
One particularly exciting application is in equestrian sports. More and more world-class showjumpers and eventers are using the columns to create stunning horse jump designs for competitions and events.
There are many great reasons for 'going faux' when it comes to horse jumps. In shows especially, there's a demand for jumps to be light and highly mobile so that they can be moved around to create entirely new courses time after time; and obviously that's not something that would be possible with real stone or brick!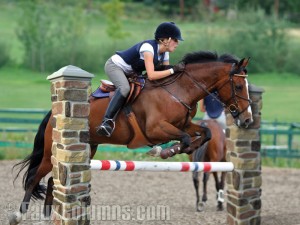 Lightweight, the columns make a much safer jump than using real stone or brick.
The jumps can also be designed to be adjustable - with pole mounts that allow you to increase or lower the height of a jump depending on the level of competition.
Traditionally, jumps have been created from wood, or even hay bales or other lightweight materials. Using faux columns also adds a fantastic visual element to them; providing the look and texture of real stone or brick.
This is especially useful in the higher tiers of equestrian competition, in which companies can actually sponsor individual jumps. In those cases, there's a competition between sponsors to have the most visibly striking jump on the course; and our products allow for all sorts of incredible looks that you wouldn't be able to achieve otherwise.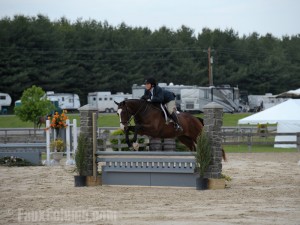 Polyurethane columns can be cut with regular wood tools, making them almost limitless in their versatility.
But perhaps the most important aspect is that they're safe. Made from lightweight polyurethane foam, and mounted to wooden frames, the jumps won't injure a horse in a collision, unlike real stone or brick. This is a serious safety concern; which is why most professional show jumps are designed to collapse upon impact.
Safer, cheaper and more versatile - the advantages of using our faux products keep adding up. Whether you're a fan of horse competition or not, make sure you keep an eye out the next time equestrian sports are on TV. Chances are increasingly likely you'll see one of our columns out there!