The great thing about going through customer photos is that you truly see everything - from subtle and stylish projects involving a single beam, to epic cathedral ceiling trusses like the ones built in this project.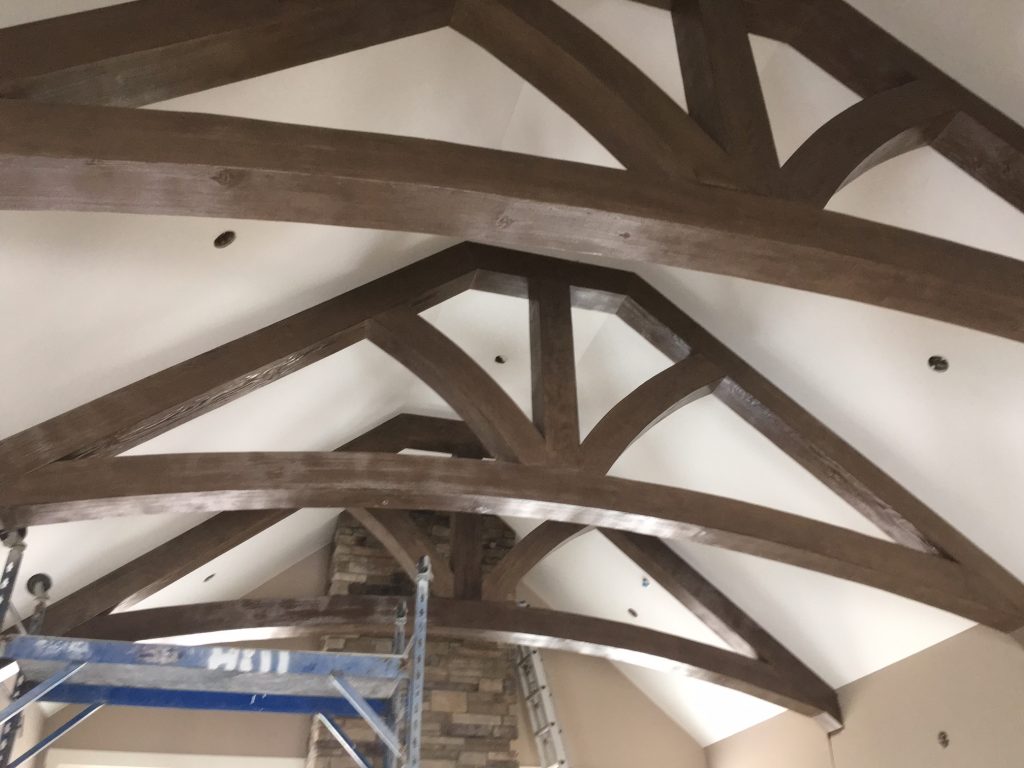 FINISHED: The trusses look grand and like real support structures
When customer Jonathan sent in pictures of his completed trusses, we were truly impressed.
Johnathan's modern home has a cavernous cathedral ceiling - and, as a lot of our customers do, felt that the empty space wasn't giving him the character or feel that he wanted. Johnathan's solution was truly epic - a cathedral-style series of beam trusses constructed with our straight and curved beams.
In real construction, curved beams are rare and sought after. To bend a beam like that takes time, effort and expertise - it's a truly dying craft. Molded from polyurethane, faux offers a more affordable and accessible solution.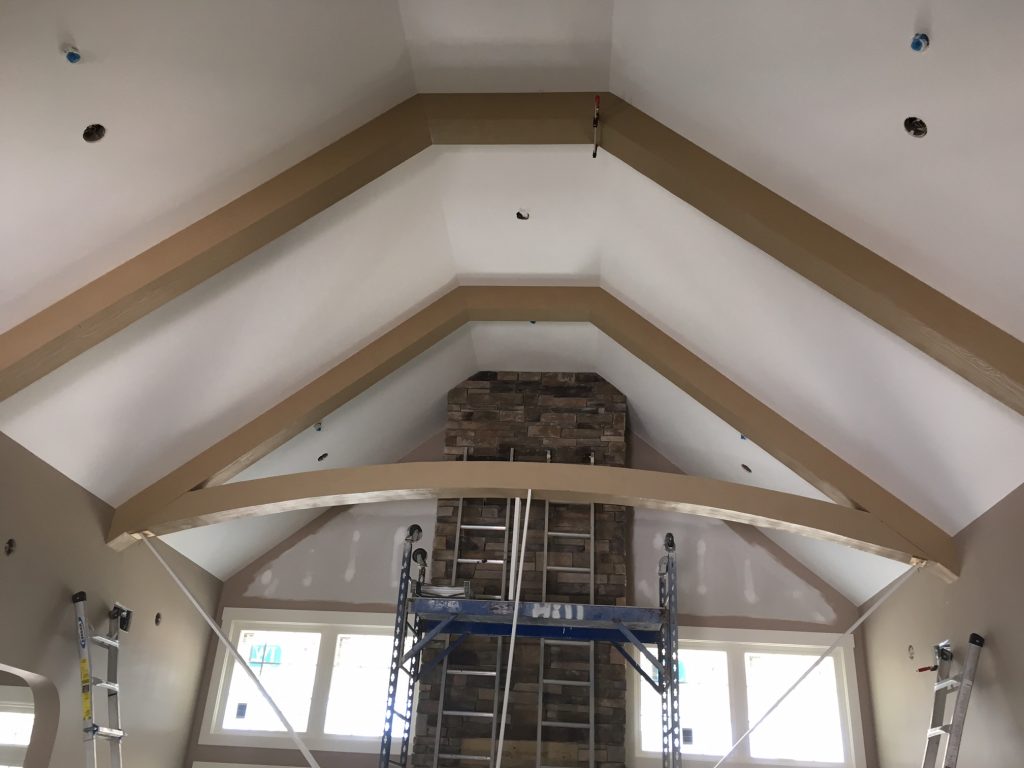 In process - you can see how Jonathan designed and installed the beams piece-by-piece.
By adding the curved beams at the bottom of the truss, Jonathan managed to preserve the looming headroom. He then added our standard straight beams flush to the roof, to create the impression of a real structural support.
But what was really impressive was how Jonathan used the curved beams on the inside of his truss as well, to give a truly unique look that mirrored the curve of the main beam.
As if all that wasn't enough, Jonathan also managed to go above-and-beyond by ordering the beams unfinished - so he could stain them himself to match the other wood in his home.
As far as 'do it yourself' projects go, this was an impressive one. It showed true vision, amazing craftsmanship and great attention to detail. Now the beams are in place, they look terrific - and it's practically impossible to tell that they're not authentic wood.