Gable Transform using Timber Beams
We like to think the diversity of projects we share on this blog is pretty extensive. Some weeks, we share simple beam installations that live by our watchword of 'less is more'. Other times, we feature more complex projects - such as these cathedral ceiling trusses made with Custom Timber beams.
The finished trusses transform the cathedral ceiling.
These before and after photos were recently sent in by a customer and they blew us away. The homeowner combined Custom Timber Beams and Corbels in a Walnut finish to create these stunning trusses - transforming his simple apex cathedral ceiling into something truly breathtaking.
We've certainly featured truss designs before, but one detail we especially like about this one is how they incorporated the corbels.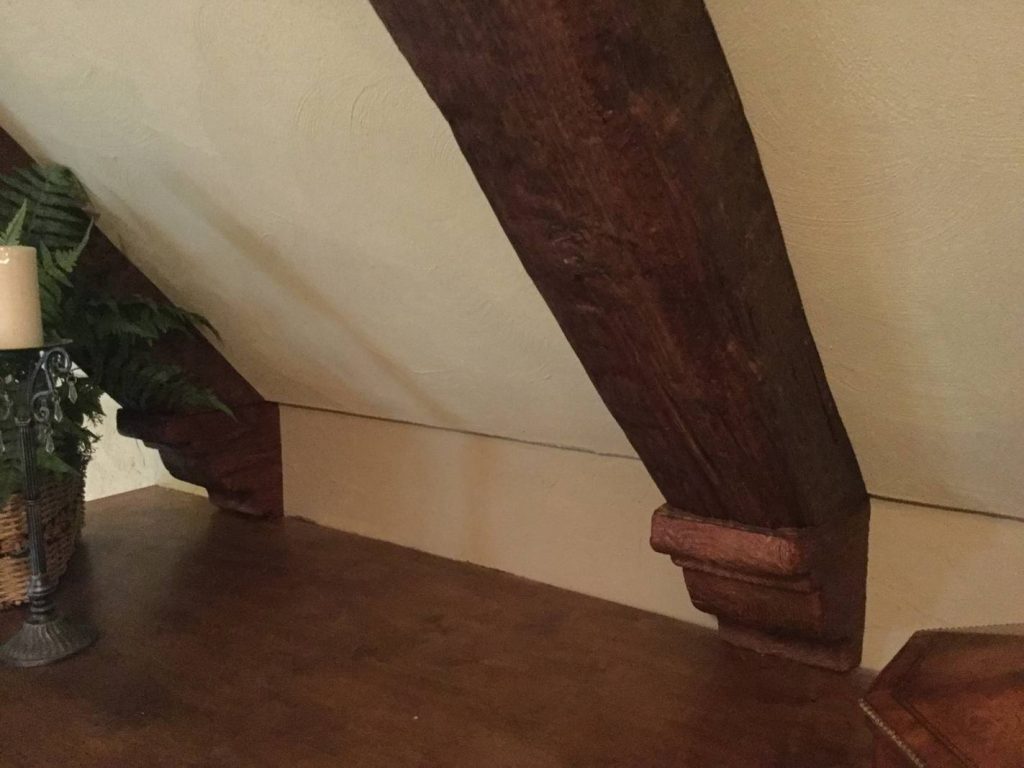 Corbels were used to reinforce the look of a real structural truss.
Corbels are meant to represent the length of timber that stick out from the plaster and brick walls. In many historic homes, they were carved to shape, just like the style of the corbels in this project.
If these trusses were made from real wood, the longest beams would have rested on the corbels, bracing the walls against each other and creating a rigid, towering cathedral arch. Simple physics makes a structure like that incredibly strong.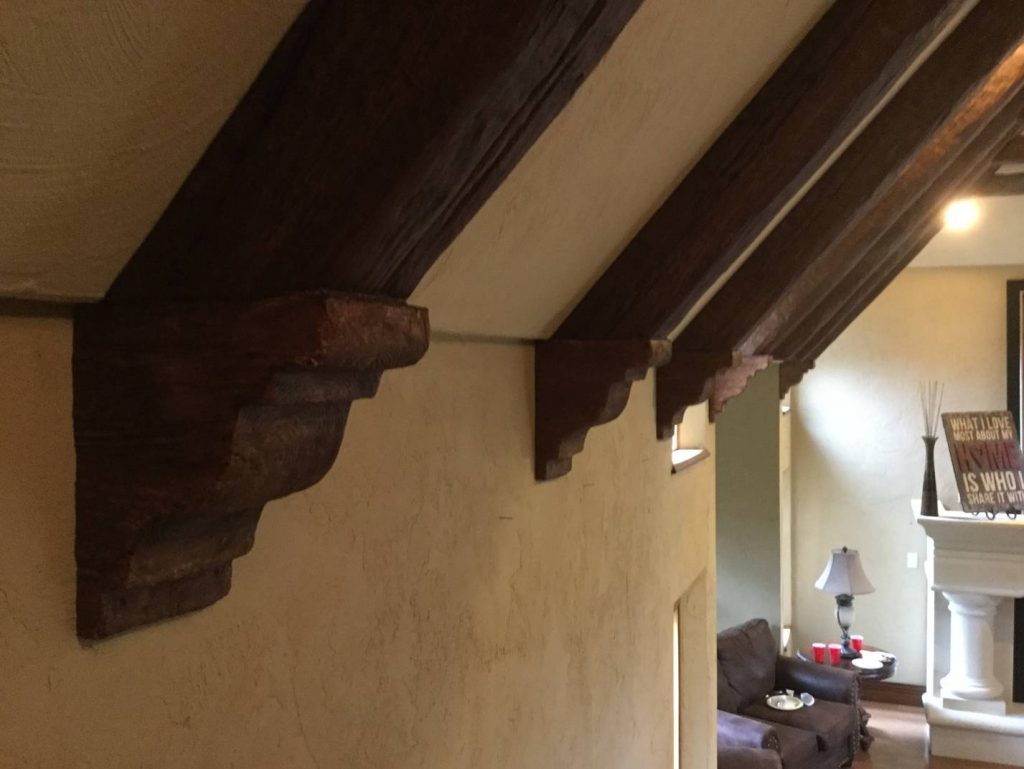 Our Timber beams are breathtakingly realistic, even up close.
In the case of this project, the beams are decorative, not structural - but the fact that they resemble a real truss configuration adds to the illusion that these polyurethane beams are real wood.
In reality, the beams are mounted to the ceiling with blocks, and the cross-members of the truss were cut to shape with a regular wood saw, and connected using screws and wood. While the end result looks incredibly realistic, the trusses themselves are extremely light in comparison to real wood, eliminating the addition of significant weight that could compromise the ceiling structure.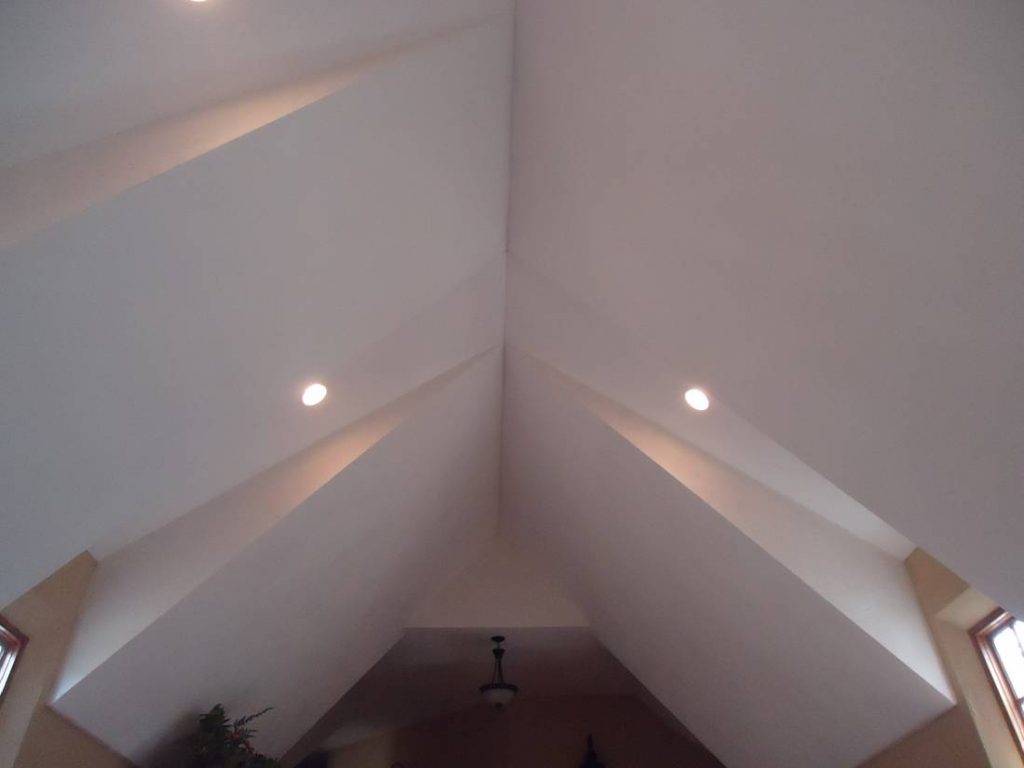 BEFORE
It took an imaginative eye and some solid carpentry to create these trusses - but they were installed at a fraction of the cost of using real wood; and it was the sort of project a two-man carpentry team could easily accomplish over the course of a few days.
We think the finished project looks stunning! What do you think?