Jonathan's faux wood trusses look grand and like real support structures.
The great thing about going through customer photos is that you truly see everything – from subtle and stylish projects involving a single beam, to epic cathedral ceiling trusses like the ones built in this project.
When our customer Jonathan sent in pictures of his completed faux truss system, we were truly impressed.
Use a Combination of Straight and Arched Faux Beams to create a truss
Johnathan's modern home has a cavernous cathedral ceiling. Like a lot of our customers, he felt that the empty space wasn't giving him the character or feel that he wanted. Johnathan's solution was truly epic – a cathedral-style series of faux wood trusses constructed with our straight and curved or arched beams.
In construction with real wood, curved beams are rare and sought after. To bend a real wood beam takes time, effort, and expertise. It's a truly dying craft. Molded from polyurethane, faux wood trusses offer a more affordable and accessible solution.
By adding the curved beams at the bottom of the faux wood truss, Jonathan managed to preserve the looming headroom. He then added our standard straight beams flush to the roof, to create the impression of real structural support.
But what was really impressive was how Jonathan used the curved beams on the inside of his truss as well, to give a truly unique look that mirrored the curve of the main beam truss.
Choose the Look and Finish of Your Faux Wood Trusses
As if all that wasn't enough, Jonathan also managed to go above and beyond by ordering the beams unfinished – so he could stain them himself to match the other wood in his home.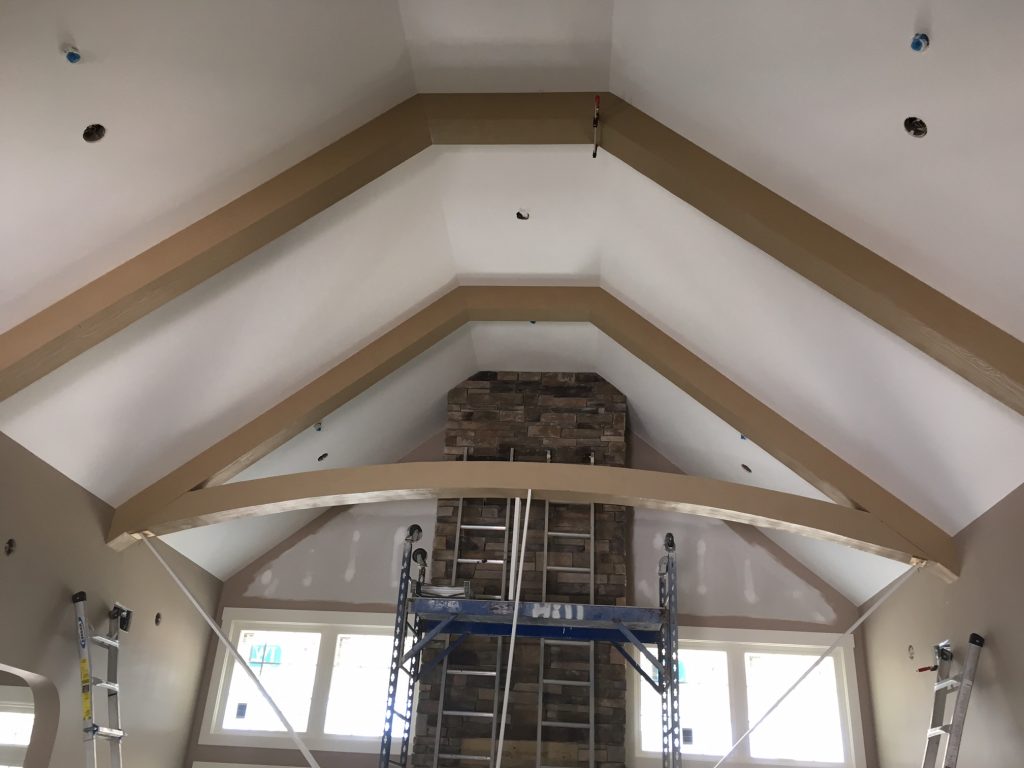 You can see how Jonathan installed the beams piece by piece.
As far as "do-it-yourself" projects go, this was an impressive one. It showed true vision, amazing craftsmanship, and great attention to detail. Now the beams are in place, they look terrific – and it's practically impossible to tell that they're not authentic wood.
Disadvantages of Using Real Wood Trusses
While impressive, using ceiling trusses made of real wood results in additional considerations throughout the entire process. They are extremely heavy, so shipping will be much more costly because of their weight.
In addition, installing real wood trusses can be expensive and difficult. Since they are heavier than faux wood, they require structural engineering and likely structural reinforcement to ensure that the building can handle the additional load. That means special equipment and tools, and you'll need to pay for professional help if you want to make sure that the trusses are safely installed. Finally, once they're installed, they may need extra maintenance to prevent damage caused by aging and pests.
Another issue could arise If you choose to work with salvaged wood trusses. You may have difficulty finding the right size for your project and you may discover that many are damaged from previous use.
This is why faux truss systems are a smart choice. You get the dramatic look of cathedral ceiling trusses but without the expense and hassle of real wood. Made from high-density polyurethane, faux truss beams are lightweight and easy to install.
Using Faux Wood Trusses Is Easy
You can find faux truss beams in various styles and textures to mimic the character of almost any exposed wood, so your ceiling trusses will look as if they were originally built into your home.
There are even on-trend reclaimed faux beams that replicate the look of older, weathered beams with natural grain patterns. These are great for a farmhouse look!
Here are the main advantages of faux wood trusses:
Can be customized to fit your vision and budget
Don't require maintenance
Look indistinguishable from the real thing
Less expensive to buy and ship than real wood trusses
Easier to install than real wood trusses
Shop Faux Truss Beam Samples Today
Shop our collection of faux wood samples to get started on your ceiling truss design. Choose your favorite color and finish!
Need Inspiration For Your Cathedral Ceiling Faux Wood Trusses?
Here are a few ways you could use faux truss beams to enhance the look and feel of any room in your room that has a cathedral ceiling.
Bring Old World Charm to Your Living Room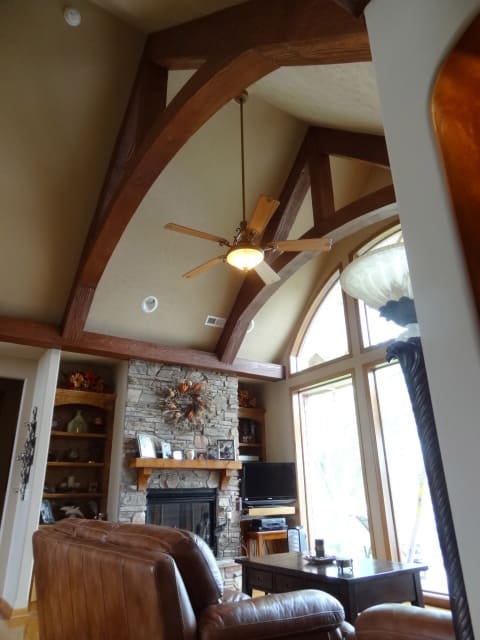 Create a Focal Point in Your Family Room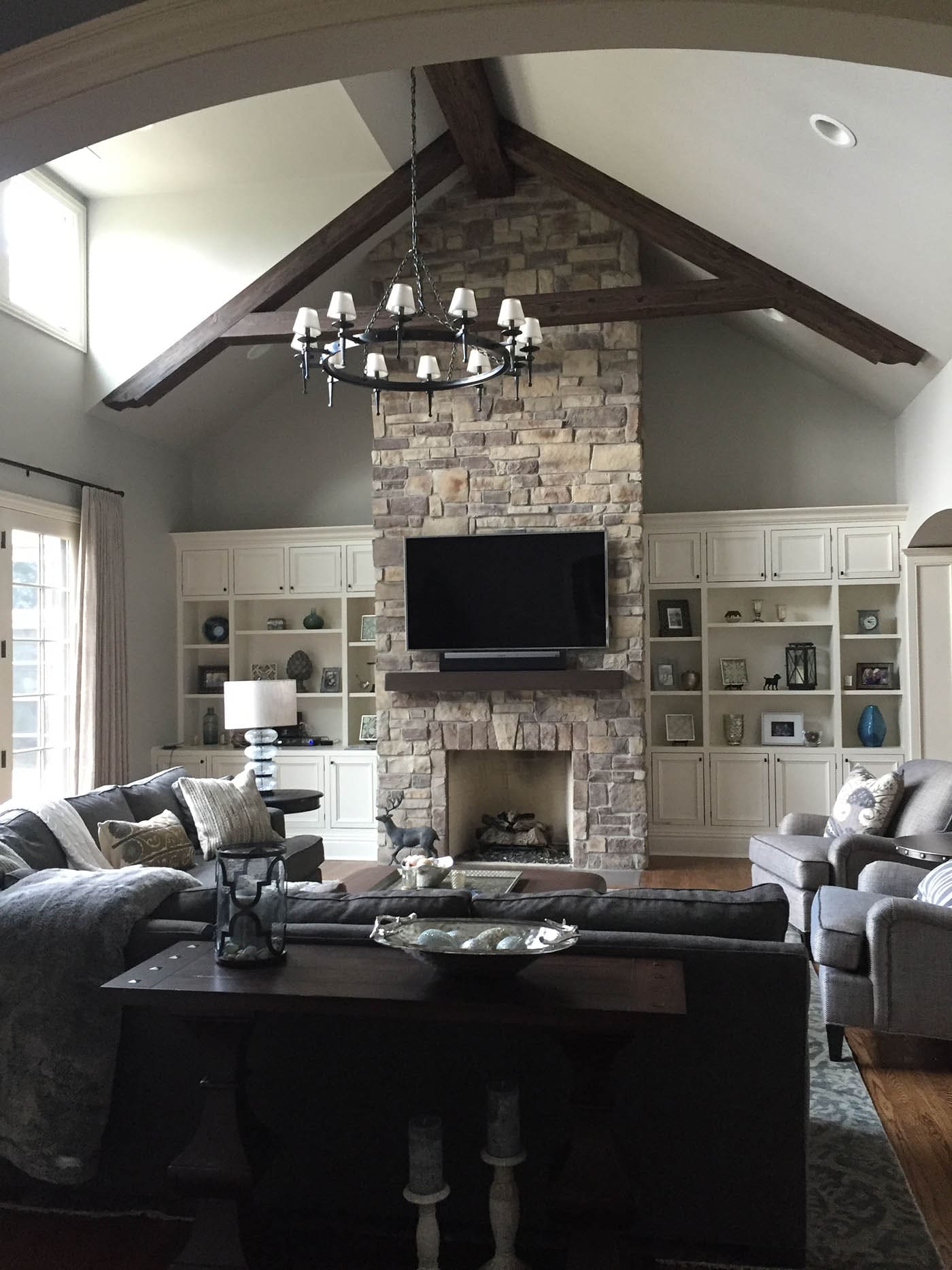 Add Elegance to Your Bedroom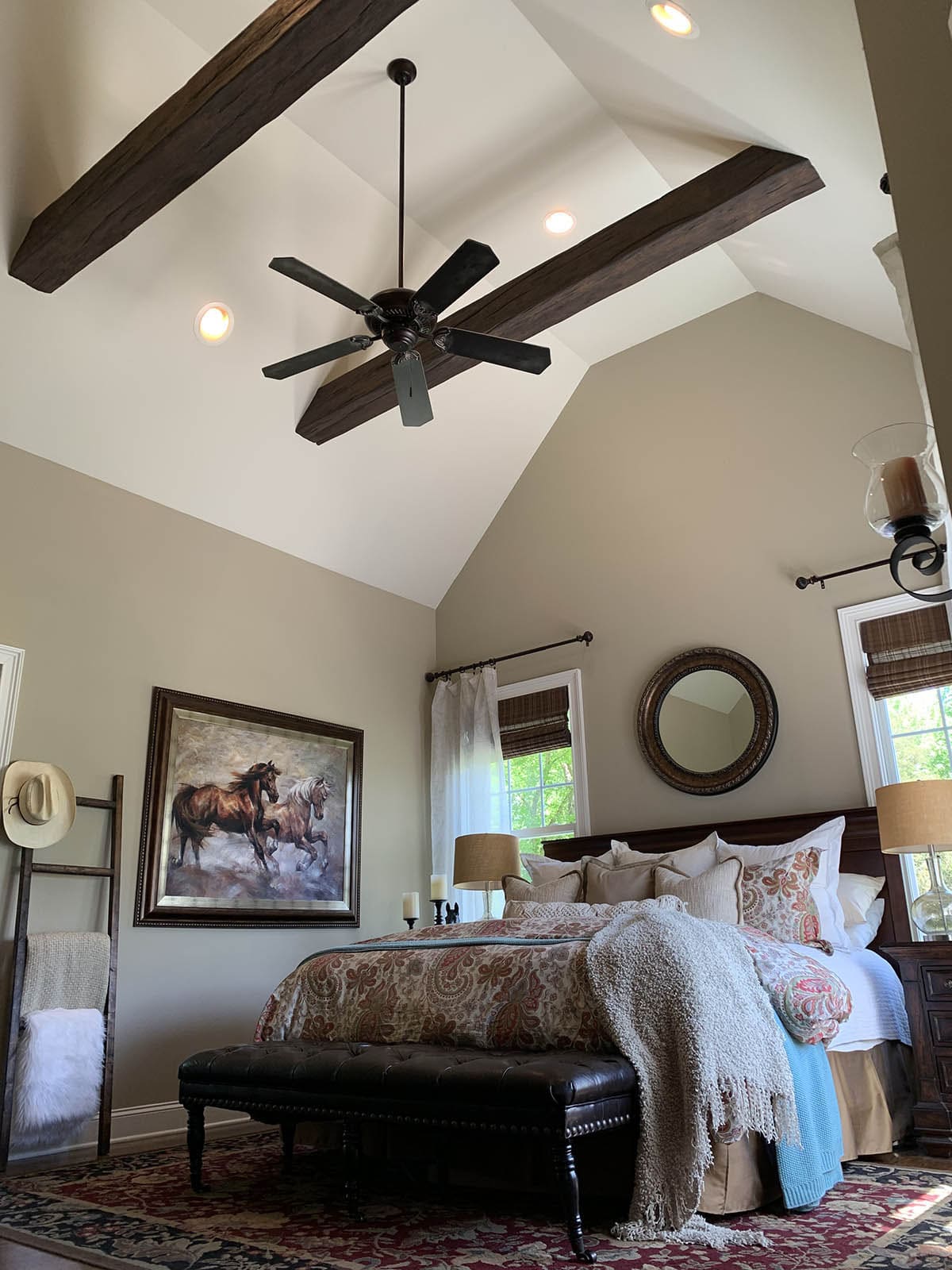 Accentuate Your Natural Ceiling Line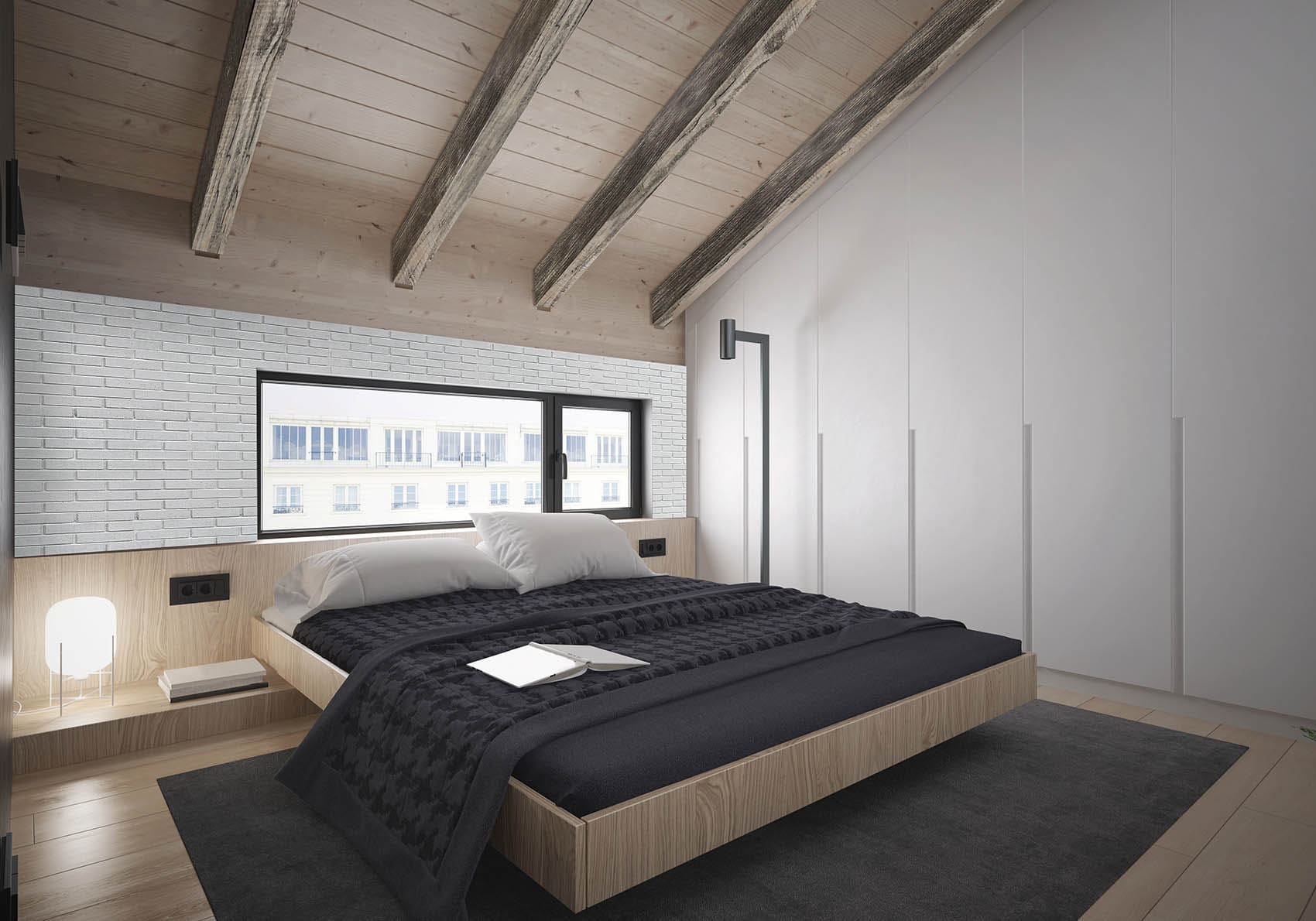 Bring Contrasting Colors and Textures to Your Kitchen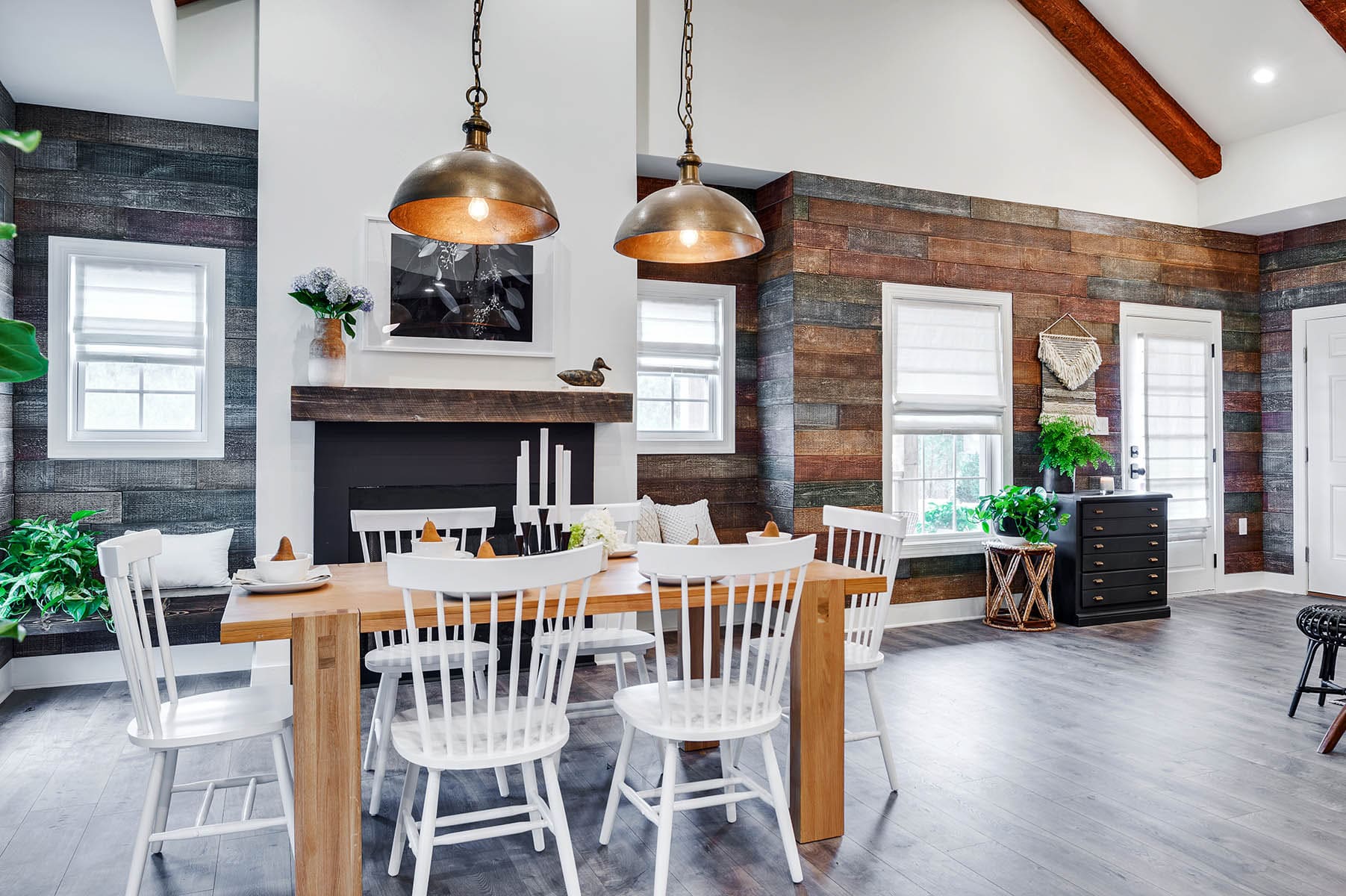 Ready to Turn Your Ceiling Into a Talking Point?
All Barron Designs faux beams can be used as ceiling trusses so you can choose from a wide range of colors and finishes. Click below to see all our options for your faux truss beams!
If you're ready to get your project started, click below to complete a truss design form!