Beautiful Vaulted Ceilings with Exposed Beams
If you have a vaulted ceiling in your home that seems like it could use more than just empty space, a fail-safe way to give it the charm it deserves is by adding the look of real exposed beams.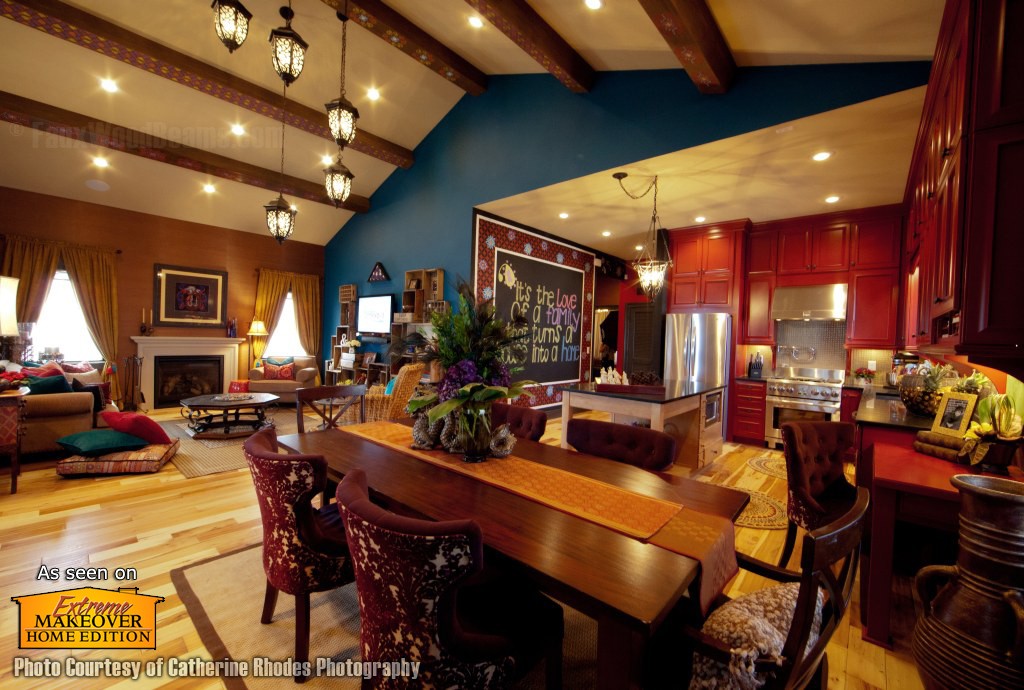 Aspen Beams
One of the benefits of using faux beams on vaulted ceilings is that they are so easy to install. Their light weight spares you the need for adding structural supports, since ceilings can bear the weight so easily. Even if you're a first-time DIYer, you'll have no problem getting them up.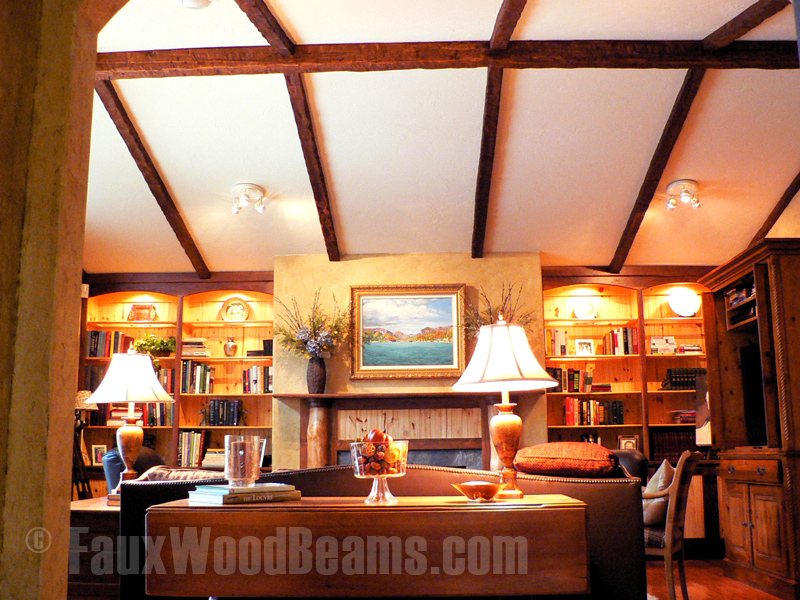 Timber Beams
The other advantage of the beams is that they look remarkably like real wood. Made of high-density polyurethane, they're extremely durable, and will last throughout the years while looking just as good as they did the day you got them.

Rough Hewn Beams
If you have existing wood furniture in the room you're remodeling, the beams come in a nice array of colors that make it easy for you to match popular wood styles. They are also available in unfinished, making it easy for you to paint or stain so that you can match your furniture.
You can also add more contrast by using a differently colored beam, creating a lively visual impression. The wide variety of textures and finishes makes it easy to find a style that suits your design preferences.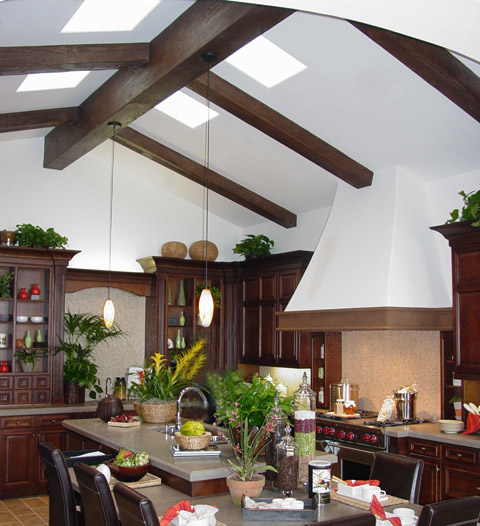 Heavy Sandblasted Beams
Once you properly measure and cut the beams, you'll have a new fabulous design in no time.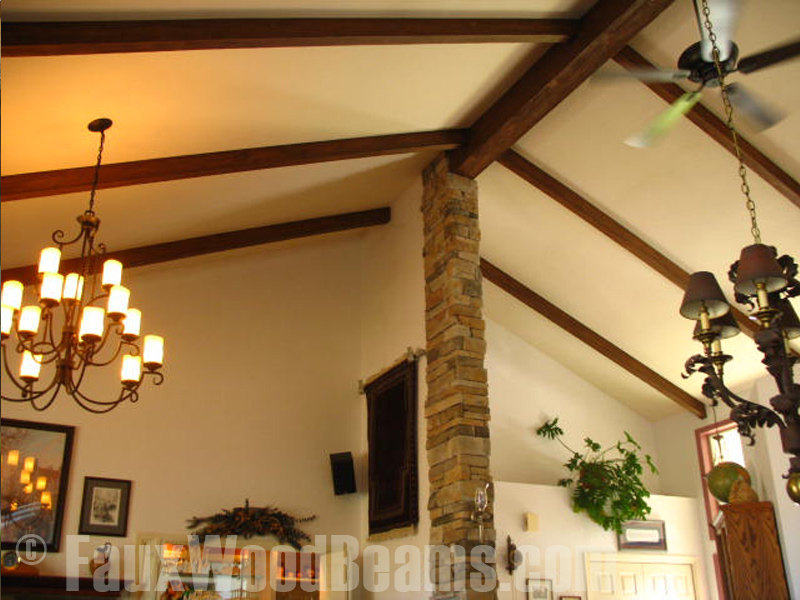 Raised Grains Beams
Timber Beams
We recently bought a "fixer upper" in College Station and used the beams on the vaulted ceilings. It was unbelievable how the room was transformed. The beams were so easy to put up, even with 25 foot ceilings, my wife and I put them up in a weekend. I would recommend all the faux products!! - J.B., College Station, TX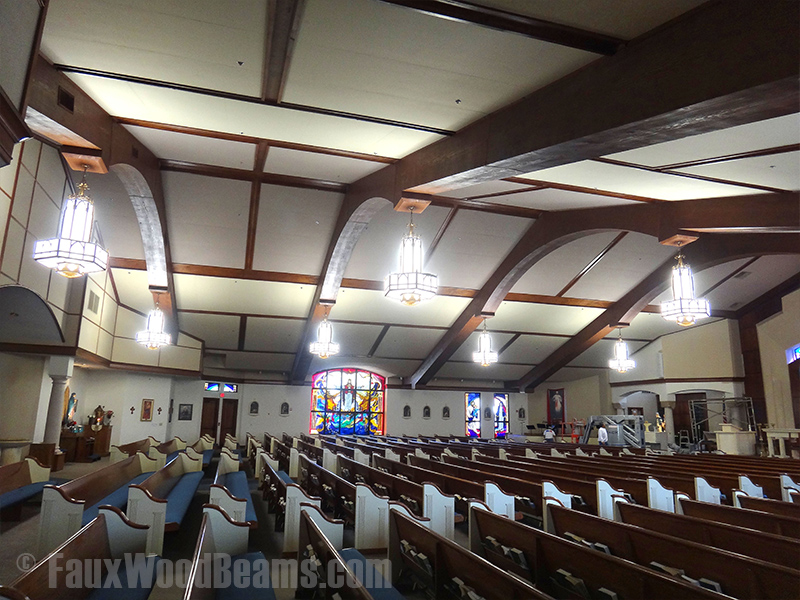 Woodland Beams
Do you have a vaulted ceiling that could use an upgrade? Give us a call at 1-800-651-5223 or reach out for help or information.