There's no better testament to a good product than people choosing to buy it again. That's why were thrilled to receive these photos from repeat customers Chris and Kara LeSiege, showing off their new basement accent wall and columns created with our panels - a jaw-droppingly beautiful project.
AFTER: The columns pair perfectly with the accent wall.
"We'd previously used Faux panels in another room in our home," Chris explained his email, "so when it came to completing our new finished basement, we naturally looked to your company to customize our project."
Chris and Kara have a natural flair for design and an eye for detail - proven by their fondness for our incredibly realistic faux stone panels. To fully finish their basement, they wanted to do something a little different - and really make all their hard work stand out.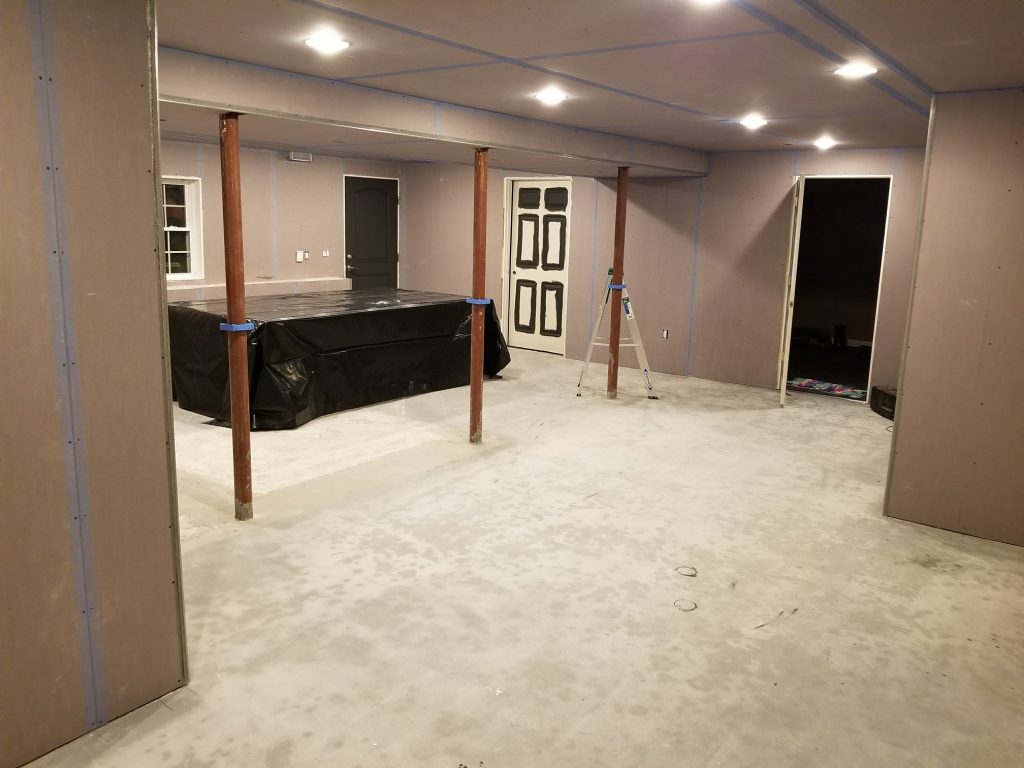 BEFORE: The structural columns were essential; but an obvious eyesore.
Faux stone was a natural choice to create a beautiful and striking accent wall - but this time there were additional requirements.
"We were faced with the challenge of covering 3 lally columns," Chris wrote, " and your stone columns were the perfect choice to complement the large accent wall that we had planned."
As is common in many finished basements, the ceiling was supported by a number of structural columns. Chris and Kara wanted to give these a more unique look - and chose our column wraps to get it done. The wraps are 4 individual pieces that fit together around a supporting column to give it a natural stone look, and they're available in a number of styles that perfectly match the panels.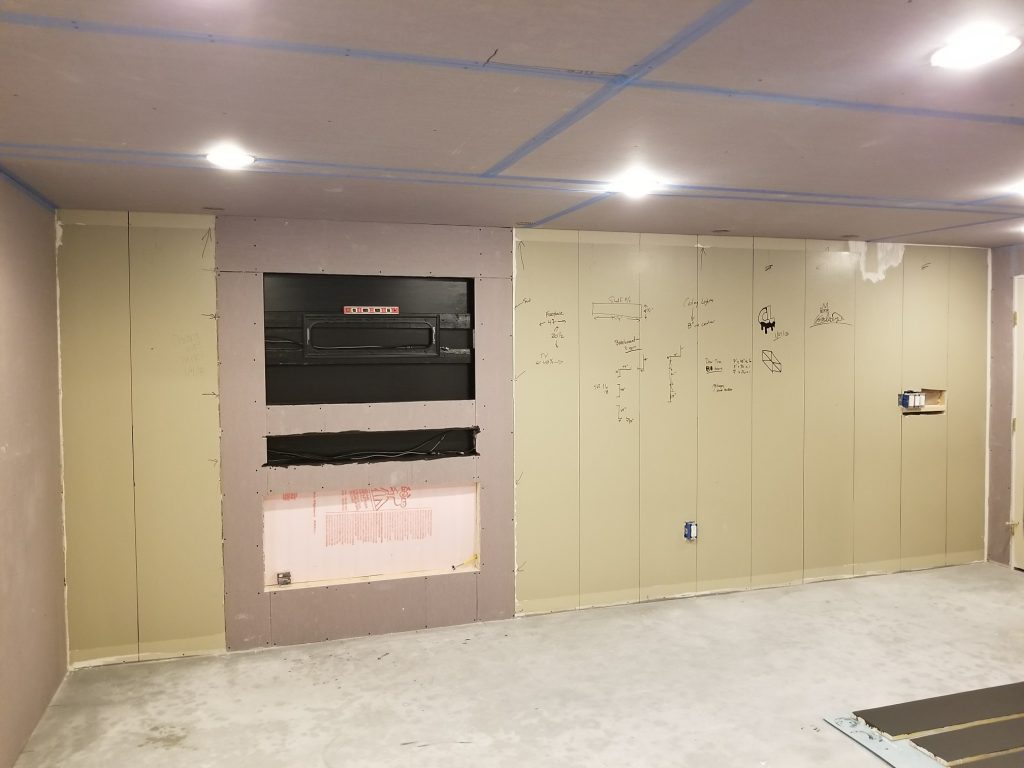 BEFORE
Chris and Kara chose Norwich Colorado Stacked Stone panels in the Birchwood color to create the accent wall with a built-in fireplace; and Chris was delighted to discover that column wraps were also available in that style.
Chris ordered the 'tall' column wraps, which are perfectly sized for projects like this, and thanks to our easy installation instructions was able to disguise all three lally columns in a very short space of time.
Closer view of the accent wall
"Needless to say the project, come out better than we even expected," Chris admitted. "The panels were very easy to work with, cut and install. I took my time and added the textured caulking in all of the joints, resulting in a completely seamless install."
And it's not just Chris and Kara who are impressed with their handiwork.
"Our friends that have seen the completed project are also amazed at the quality of your product, and they all agree that it is virtually indistinguishable from real stone. Thank you for helping to make our project so spectacular!"
The only thing that makes us happier than seeing repeat customers is seeing the projects they complete with their second round of faux products - and Chris and Kara definitely didn't disappoint! Thanks so much for sharing these photos with us!