A customer recently reached out to us with a very simple question about our beams – which direction should they run? The customer was interested in installing three of of our Timber beams in her living room, but didn't know if they should run the length of the room, or go from one side to the other.
Which Direction to Install Ceiling Beams?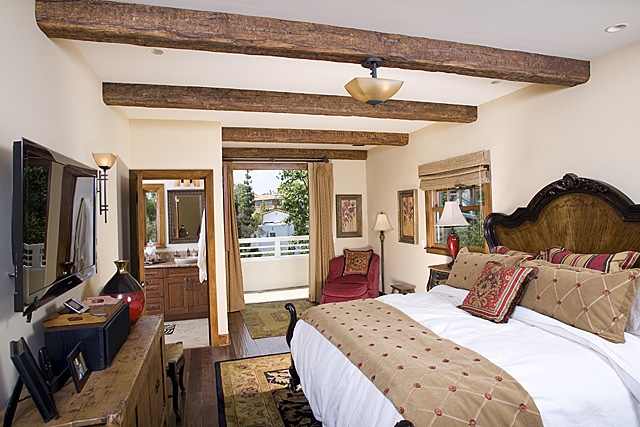 In all honesty, there's no right or wrong answer to this question. The beautiful thing about synthetic wood beams is that you're pretty much limited only by your imagination when it comes to installation options. From a technical point of view, though, there are some factors to think about.
Firstly, synthetic beams are often used to mimic real structural beams. If that's the look you're going for, you should think about installing them in the same position solid wood beams would have been used to support a roof or ceiling.
In most buildings, structural beams run across the shortest length of ceiling because that enables them to support the most amount of weight. This is safe bet for most people installing faux – especially on flat ceilings.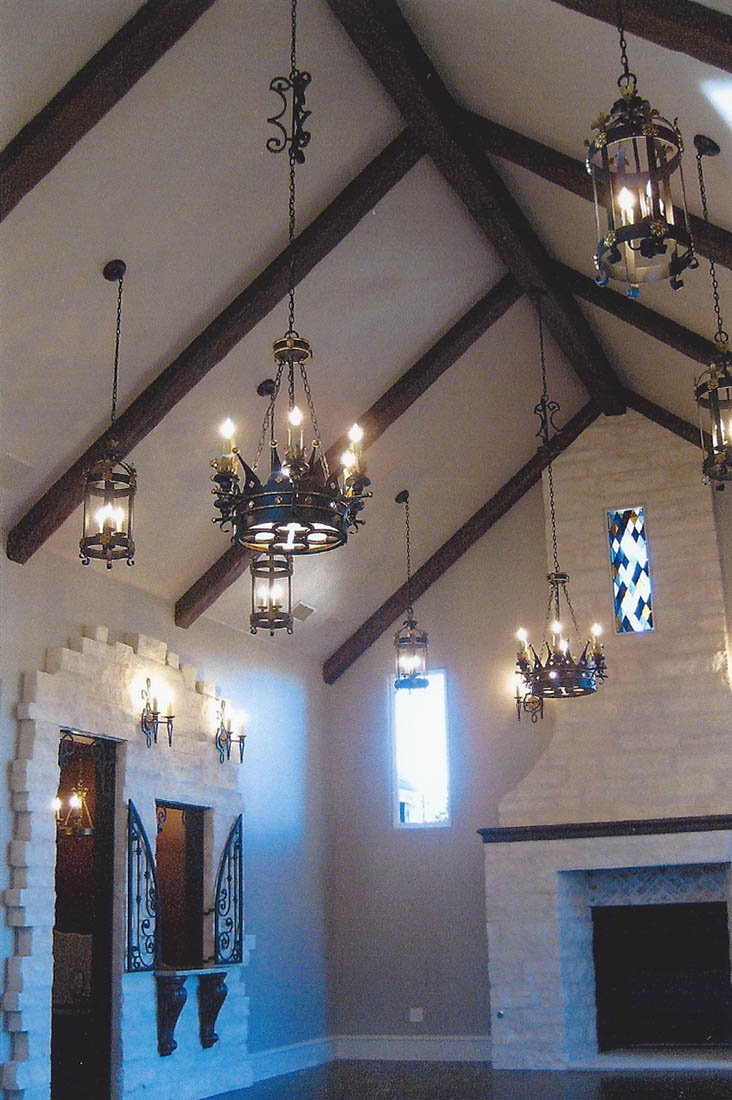 If you're installing beams on a sloping or apex ceiling, you could run them either way. When framing a ceiling, builders tend to use thicker lengths for the longer stretch between walls, then small beams to prop up the apex.
A framework of crisscrossed beams is also popular – and can be recreated by cutting notches out of the beams with a regular wood saw, then slotting them together with the other beams at right angles.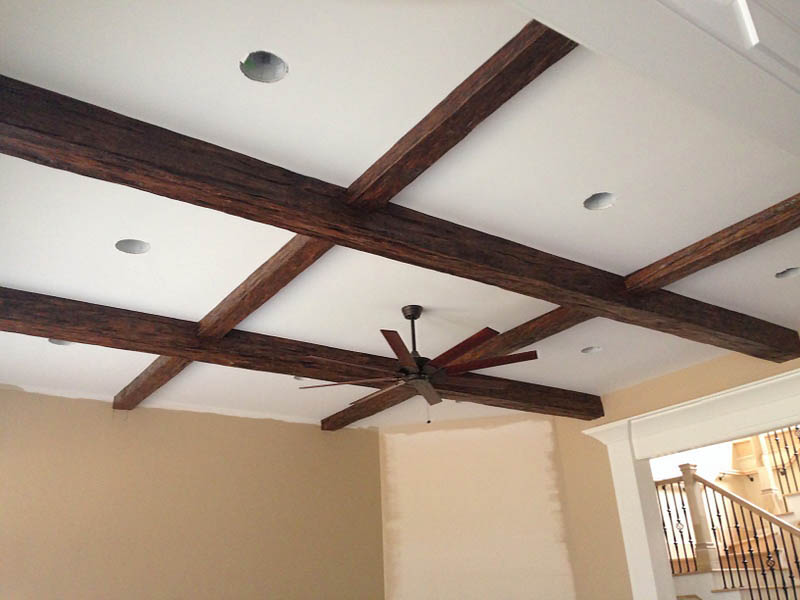 Finally, in older timber-beamed homes wooden trusses often supported ceilings. These stunning structures are easy to mimic with faux; but once again you should create your designs with real architecture in mind. Create a design that matches what a real builder would have created out of real wood - check out our truss photo gallery for inspiration.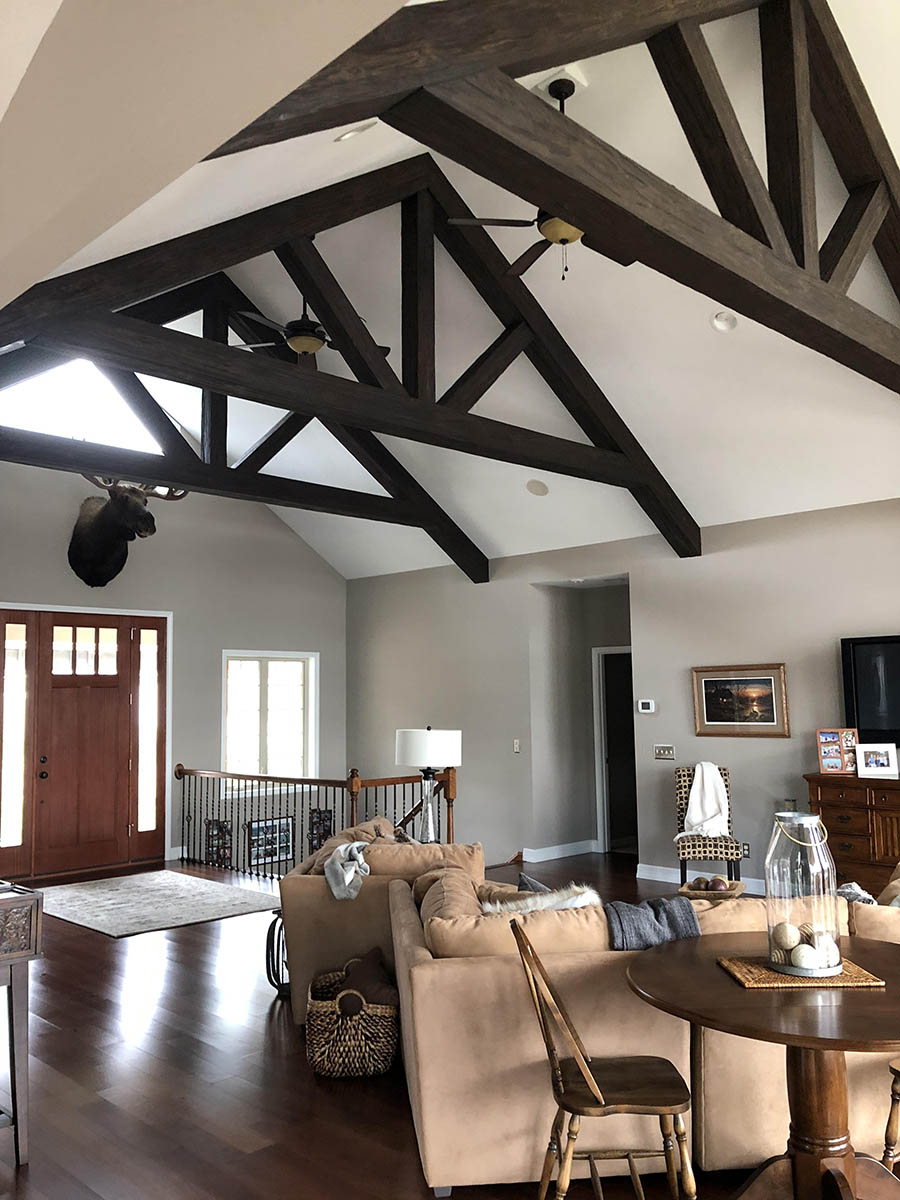 Ultimately, though, you have the freedom to do whatever you want with our beams. The great thing about choosing faux is that the material is lighter, easier to install and a fraction of the price of real wood – and that means you can create things with them that you'd never be able to do with authentic timber.
Do you have an opinion? Please share it with us – and send pictures of your own projects, no matter which direction they're installed in! Featured Project Submission Form