Mobile Home Remodelling: DIY Stacked Stone Skirting
A DIY mobile home remodel can be tricky, but in this project sent in by a customer from Pittsford, Vermont -- our panels were the perfect solution to give his home a custom look.
Everybody likes to express themselves; and one of the joys of home ownership is the ability to add your own unique touches to your home, whether through a paint scheme, siding or other interior or exterior design details. But when you live in a mobile home, trailer or modular home, the range of customization options becomes a little more limited. There's no point in owning a mobile home, for example, and then building a solid stone foundation around it.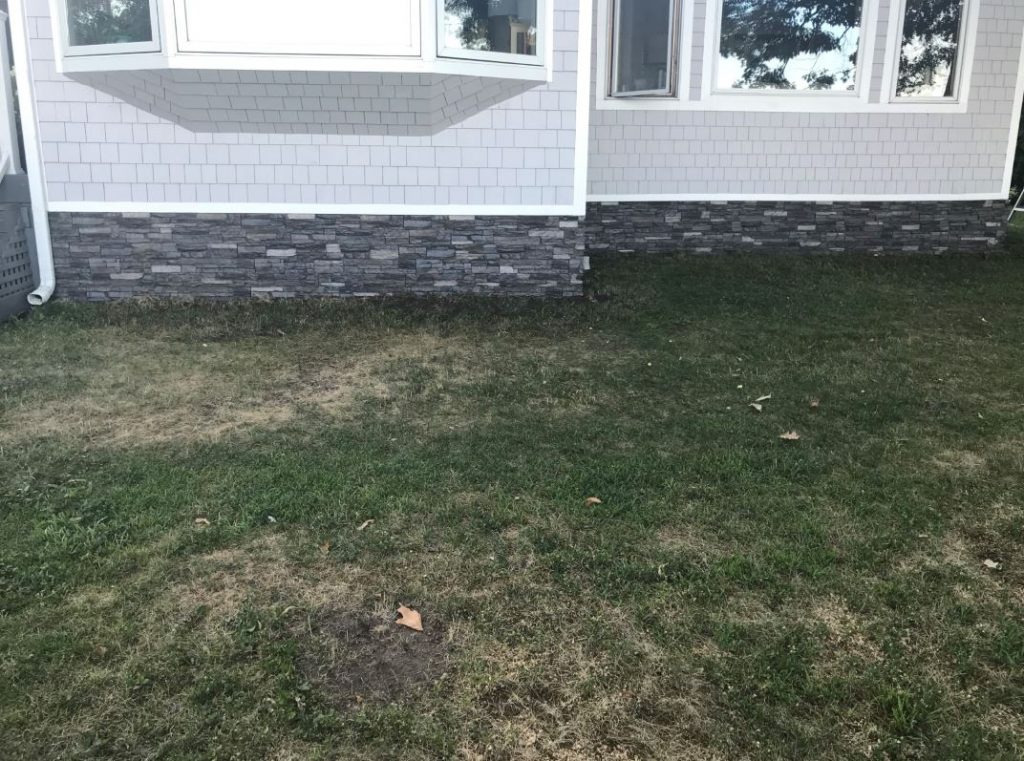 Skirting installation complete
That's why faux panels used as skirting is one of our most popular options among owners of mobile and modular homes. Incredibly realistic and affordable, our brick and stone-style panels are also highly versatile and easy to install; and can be removed as easily as regular siding if the need ever arises.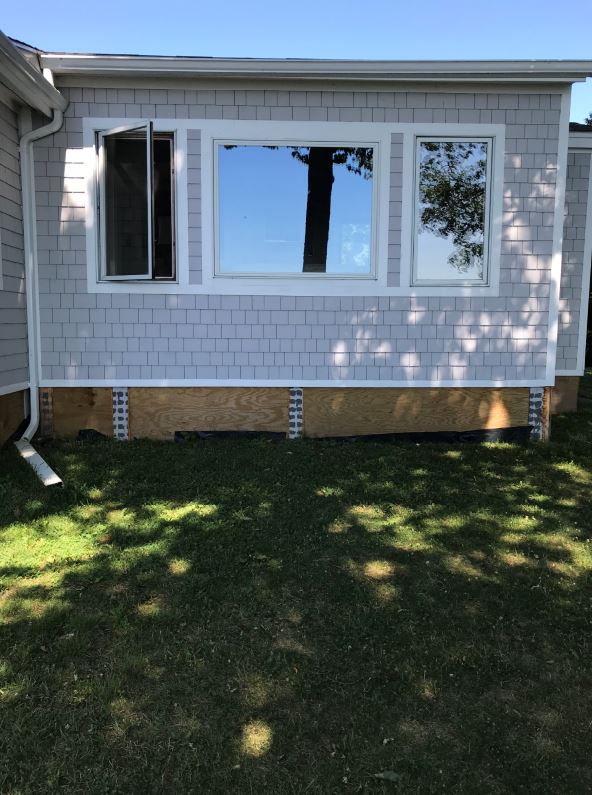 BEFORE: Wood boards formed the frame
These photos were sent in by engineer and mobile home owner Jon Somaini. He used Colorado Dry Stack panels in Iced Coffee color to add a subtle and discreet siding foundation to the home - and the end result looks amazing.
Jon started off by building a framework around the home's lower perimeter using wooden boarding, and then installed the panels directly onto the board surface with construction adhesive and screws. The biggest challenges were mitering the corners and trimming the panels to fit; but those are both challenges that are easily conquered by any enterprising do-it-yourselfer and there were no tools required that most homeowners don't already own.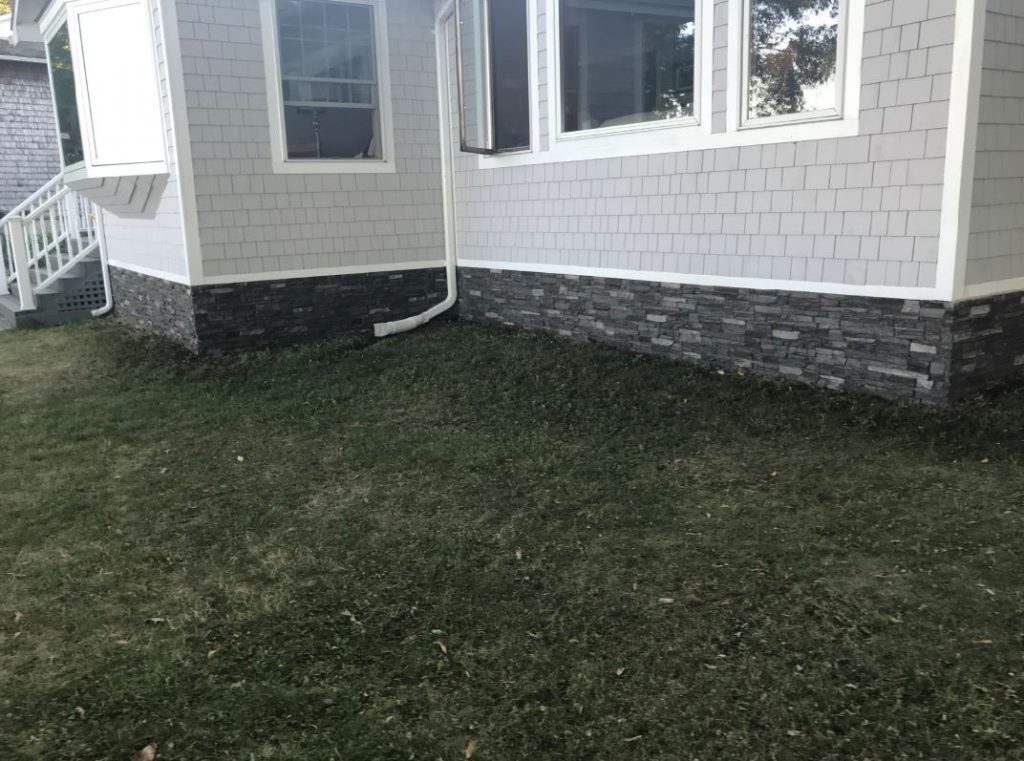 AFTER: Looks like a real stone foundation
Once installed, the skirting panels provide an authentic look of natural stone; and to all intents and purposes this trailer now looks like it sits on a custom stone foundation. Little do most passers-by know the truth; or how quickly and affordably this transformation was brought to fruition.
We love this project because of its simplicity and style - demonstrating what our panels do best.