When you want to give your home a quick upgrade without spending a lot of money or turning your house into a dusty danger zone for weeks, a faux wall panel project is the way to go.
Why? Well, the versatility and easy installation of faux panels means you can start your project on Saturday morning, and be admiring your work by Sunday night.
The right DIY wall panels will give you a look you'll love with a quick, hassle-free installation. Barron Designs' polyurethane faux panels come in a wide variety of textures and colors, including wood, brick, rock and stone, so you can find a panel that will work with your aesthetic, no matter your style.
Because they are so lightweight, faux panels can be installed without professional assistance, even by novice DIYers. Trim them, as needed, with simple home tools, install them, and enjoy the look and feel of the real thing, without hiring professional stone masons or bricklayers.
And if you're worried about durability, relax! Polyurethane panels are tough enough to withstand years of wear and tear — inside or outside. No matter where you install them, you can count on them looking great for years.
Easy DIY Wall Panel Projects
Here are six simple DIY projects that can be completed in just a day or two with faux panels. They don't even require any special tools!
1. Change Your Backsplash
Your backsplash is a key part of your kitchen's design, and updating it can give the entire room a quick and impressive refresh. While the backsplash has traditionally been thought of as the space between the counter and the cabinets, new design trends are seeing backsplashes that reach all the way to the ceiling.
A backsplash made from timeless Old Chicago Brick Panels in Glacier can brighten up a room, while a deeper color like Merlot or Mocha can give it a warmer, cozier feel. Or, choose a rustic country look by adding the texture of fieldstone. When using faux panels for your backsplash be sure to install them away from heat sources like stove tops, toasters and even air fryers.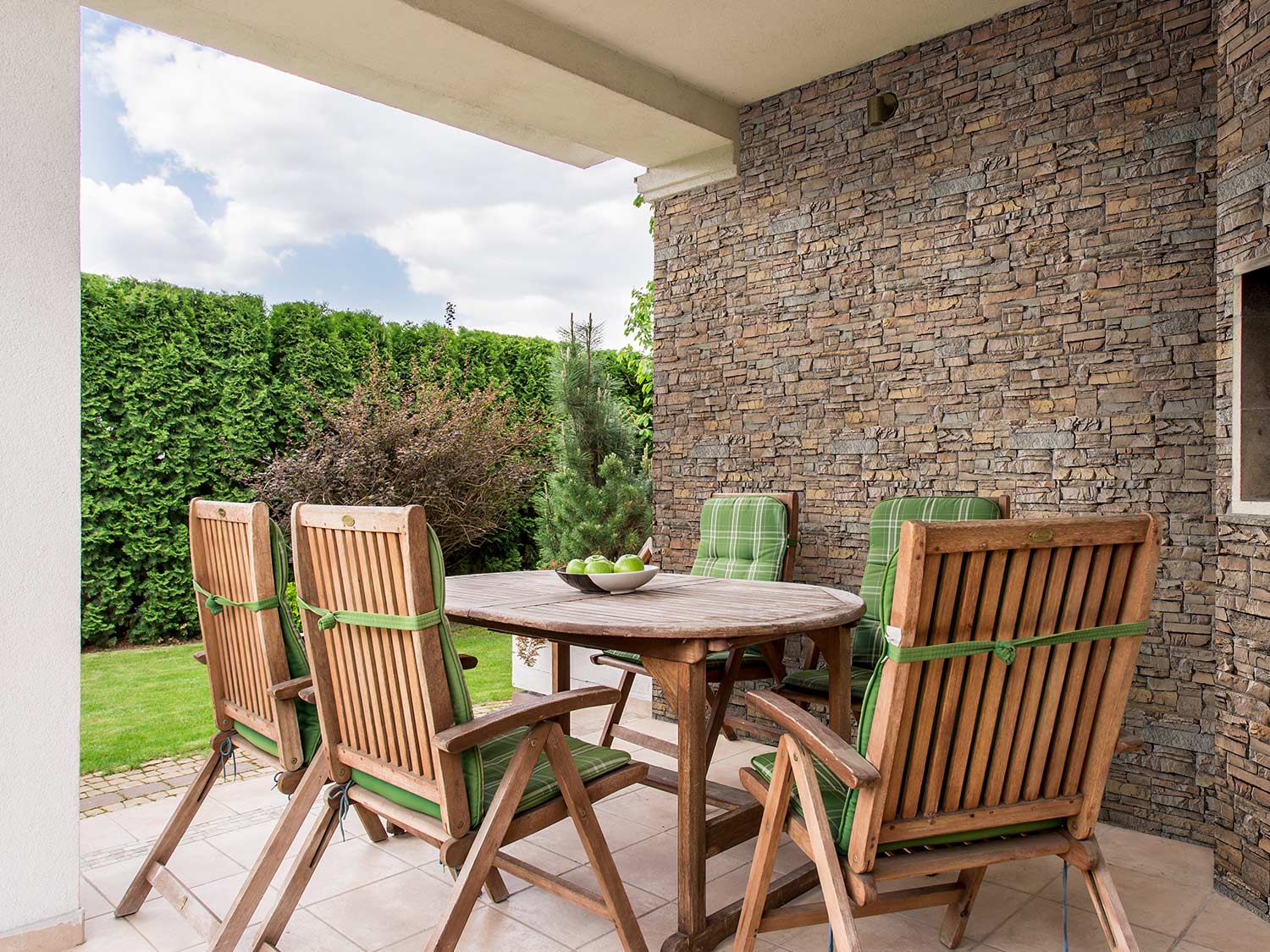 2. Create an Outdoor Wall
Rooms need walls — yes, even outdoor rooms. An outdoor accent wall can complement surrounding greenery and create a clearly defined boundary. Add one to your deck for extra privacy, or use it to help reduce outdoor noise, while adding aesthetic appeal to your outdoor space.
Materials like wood and stone are a natural and attractive choice for outdoor walls. Add faux wood or stone panels to an existing structure, or build a simple wall frame with two-by-four lumber and finish it with the panels of your choice.
3. Add a Reclaimed Barnwood Headboard
Reclaimed barnwood headboards and floating headboards are both popular right now, so why not combine the two? Choose the right color for your room — Weathered, Rustic, Aged, Brown, or Unfinished — and in just a few hours, you'll find that you've transformed the entire space. You can even create a more dramatic focal point for the room by creating a taller headboard that reaches all the way from floor to ceiling.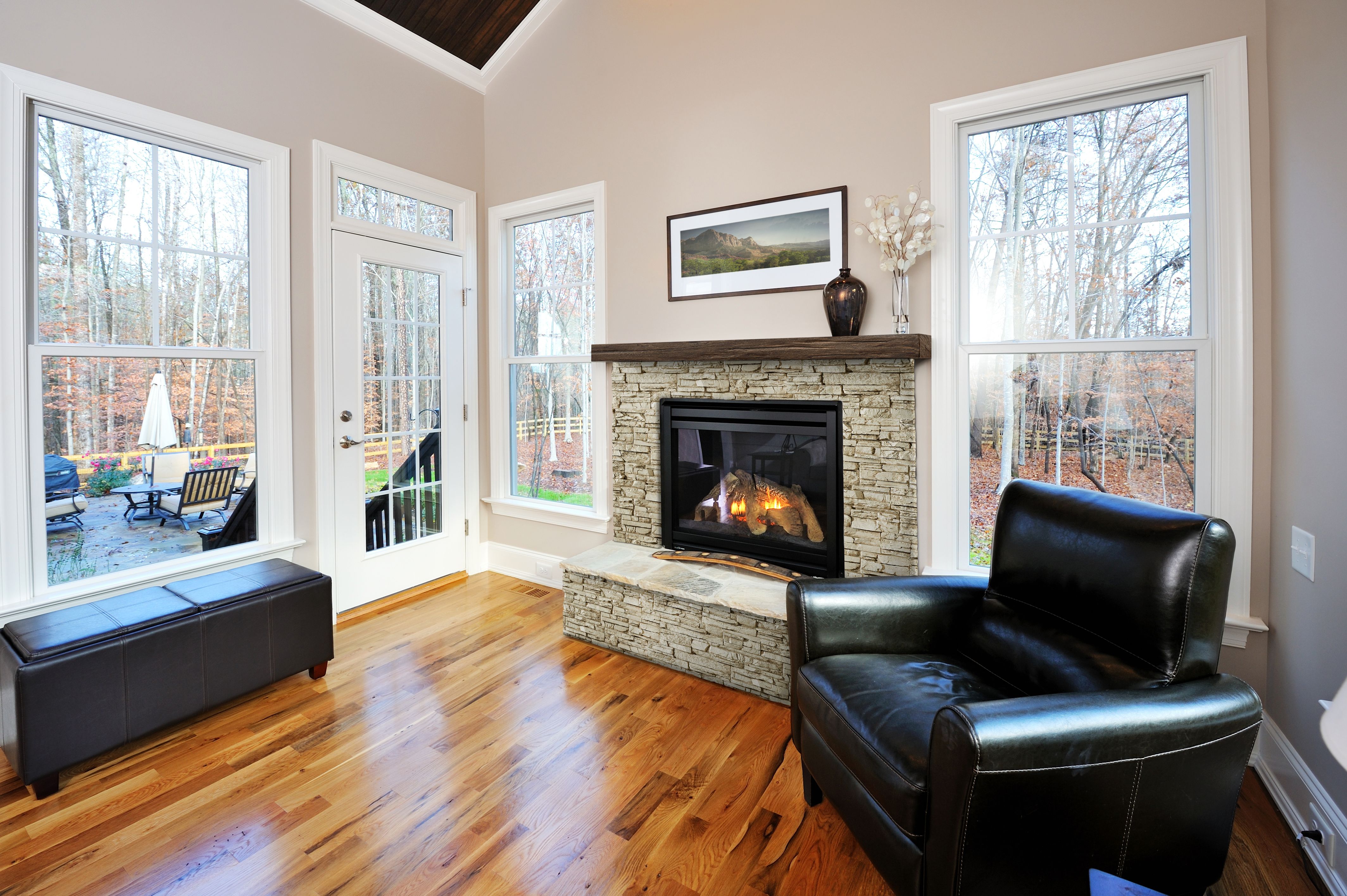 4. Give Your Fireplace a Facelift
When a fireplace needs a facelift, faux stone panels are the ideal solution. Transform your dull, uninspired fireplace into an eye-catching centerpiece in just a few hours by creating a new surround. Get creative and think beyond basic brick, if you want to change things up. Add a bit of extra style and a fresh contemporary look with choices like chiseled stone, fieldstone or cobblestone.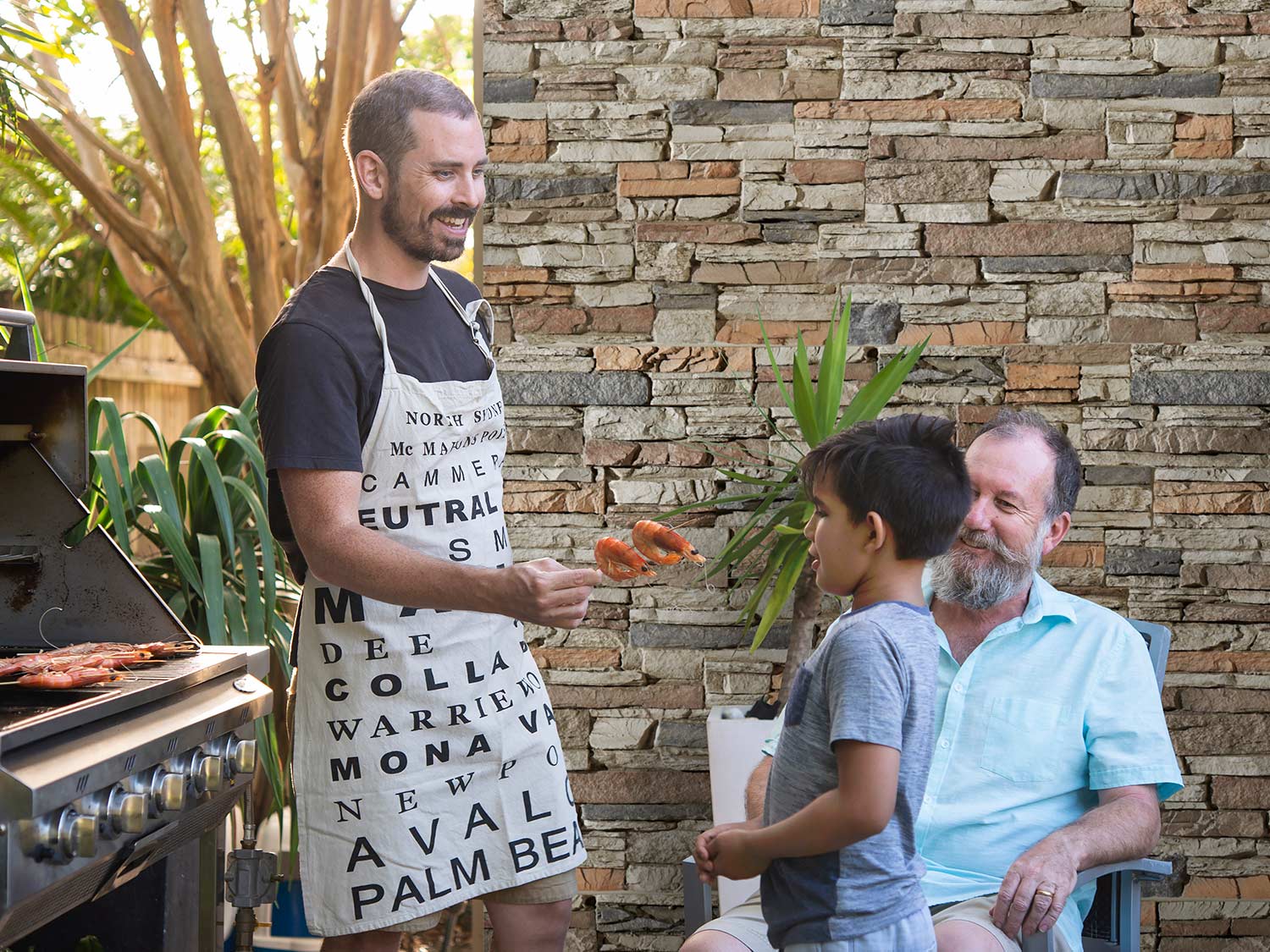 5. Elevate Your Outdoor Kitchen
If you like to take your cooking outside, faux stone panels can tie the elements of your outdoor kitchen together to give it a seamless, elegant look. Nature-inspired stone panels are easy to install around components such as cabinets, grills and bars.
In addition to giving your outdoor kitchen a distinctive look, the durable, weather-resistant panels will add an extra layer of protection and strength to your outdoor walls. When your favorite room in the house is outside the house, this simple upgrade is an investment you'll love.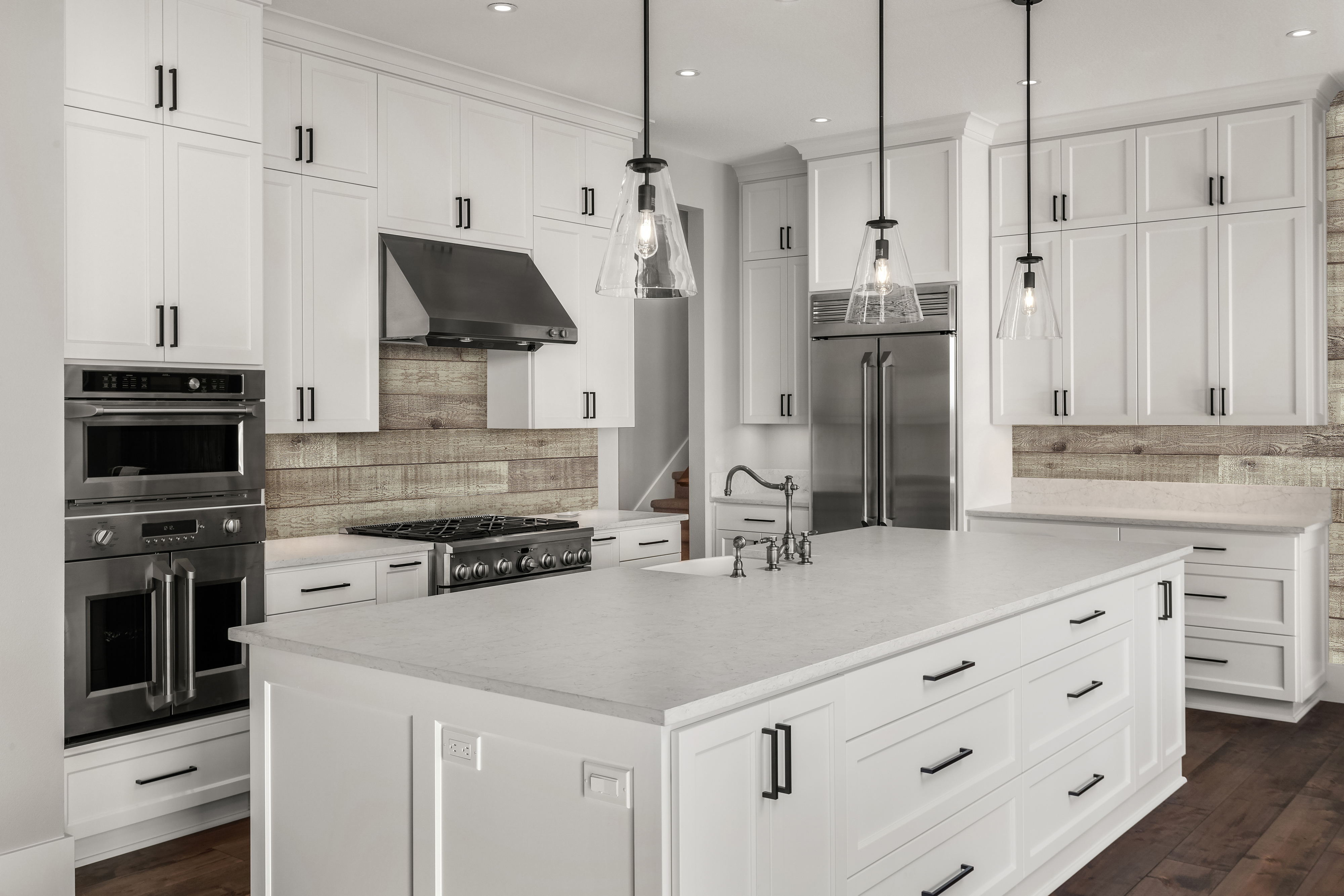 6. Get Trendy With a Faux Reclaimed Barn Board Accent Wall
An accent wall does exactly what the name promises: it draws attention to a specific wall and adds interest to the room. Beautiful accent walls can be created with faux stone, rock or brick panels, but using panels with the look of reclaimed wood will not only change the look of your room, it'll also put you on top of one of the year's hottest home design trends.
With all the nicks, nail holes, grains and personality of vintage wood, faux reclaimed barn board panels create a relaxed feeling wherever they're used and manage to feel at home in both the countryside and contemporary home.
Where Will You Begin?
If you're ready to try one of these great DIY weekend products, Barron Designs has the faux wall panels you need to get the job done. Be sure to share your before-and-after pictures when you're done with your project!