Refinishing a Brick Fireplace Surround with Faux
These recent project photos show how refinishing a brick fireplace surround with faux panels from Barron Designs is one simple update that can make a huge difference to the look and feel of your home.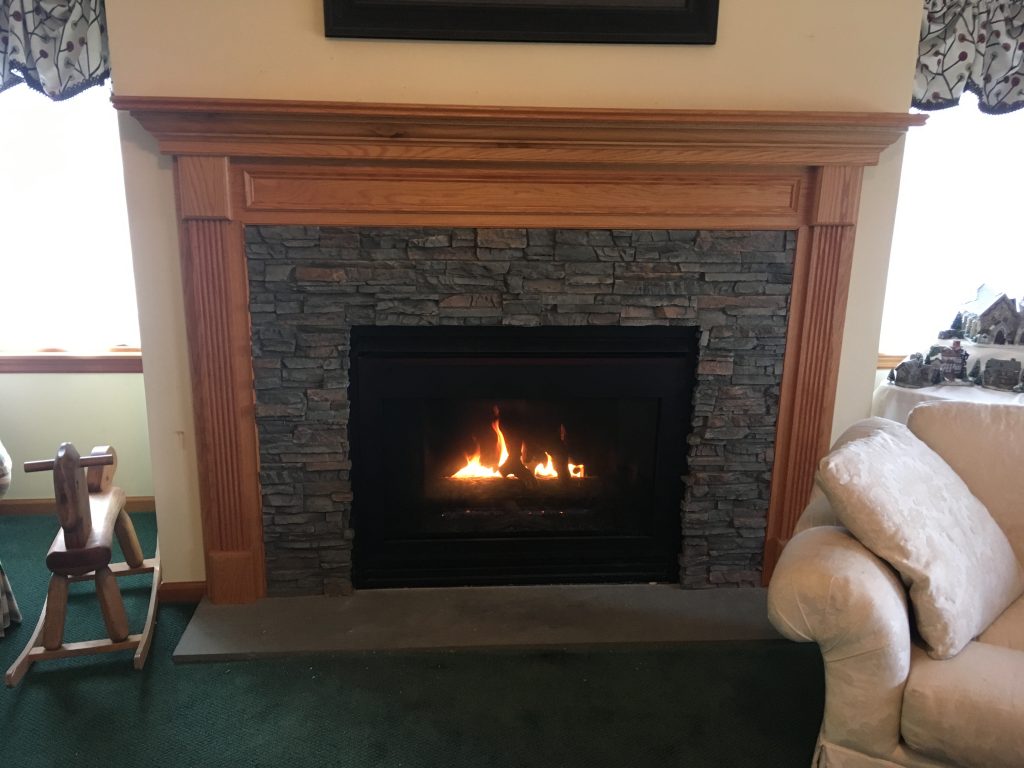 In this project, homeowners wanted to update the look of their fireplace. They liked its general layout and positioning, so they didn't want to go crazy with a massive rebuild or renovation.
The first step of their project was simply to examine the fireplace and identify what they didn't like about it. The one thing that stood out was the original red bricks that made up the surround.
Don't get us wrong - we love red brick. In fact, we have some incredible products that beautifully recreate various brick styles. However, the red brick surround in this example was more of muted terracotta - and to the homeowners looked too outdated.
They decided the look of gray stacked stone would provide a more elegant, timeless appeal -- and transform the look of the fireplace without having to touch the mantel or any other elements.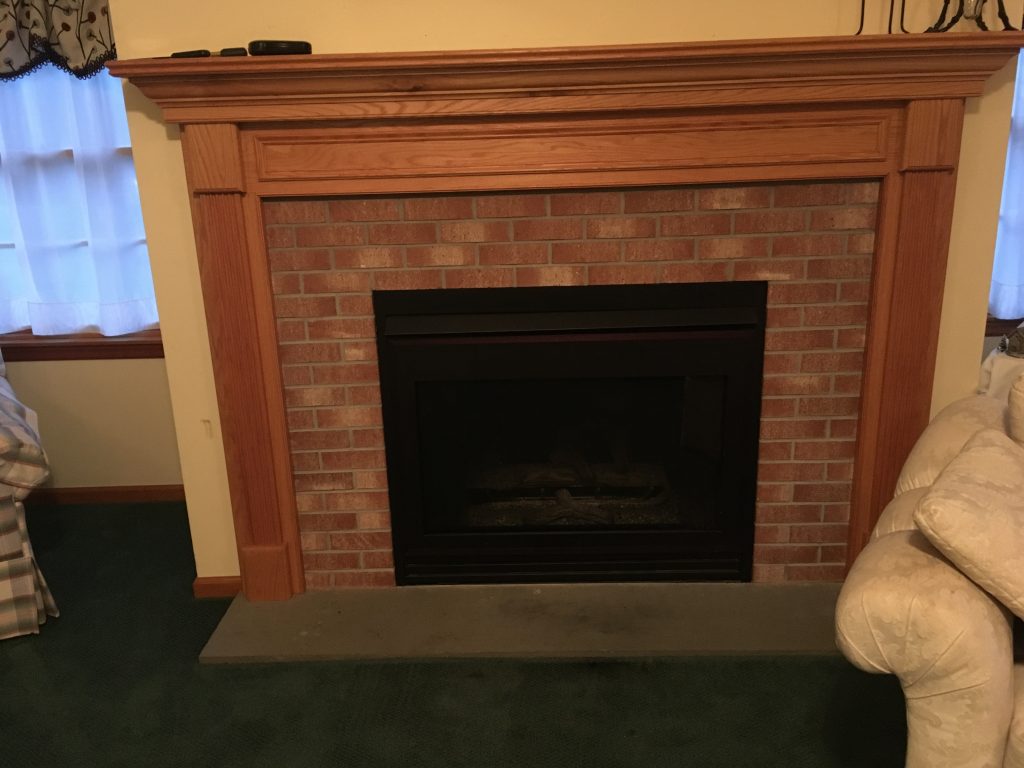 On our website, the homeowners identified our Stacked Stone panels as exactly what they wanted - and then they measured and ordered the materials they needed.
From there, it was a straightforward job to measure the space, cut the panels they'd ordered to size (with a regular wood saw) and attach them directly to the flat surface using construction adhesive and screws where needed.
In a very short space of time, the fireplace had a literal face lift - and yet nothing else needed to change. As you can see by comparing the photos, the addition of the panels gives a whole new vibe to the fireplace, and yet the whole project was incredibly quick and convenient to bring to life.
Because our panels are made using molds of real stacked stone, and hand painted by skilled artisans, the end result looks incredibly realistic. This project showcases how much you can achieve with relatively little.