Home Exterior Makeover Within Days
These couple gave their home an exterior makeover in less than a weekend -- and it's stunning!
There are many reasons why FauxPanels are better than the 'real thing.' They cost a fraction of what stone or brick would, and take just days to install, instead of weeks. But that last detail was really put to the test by this couple; who sent in Before and After pictures of their recent home transformation.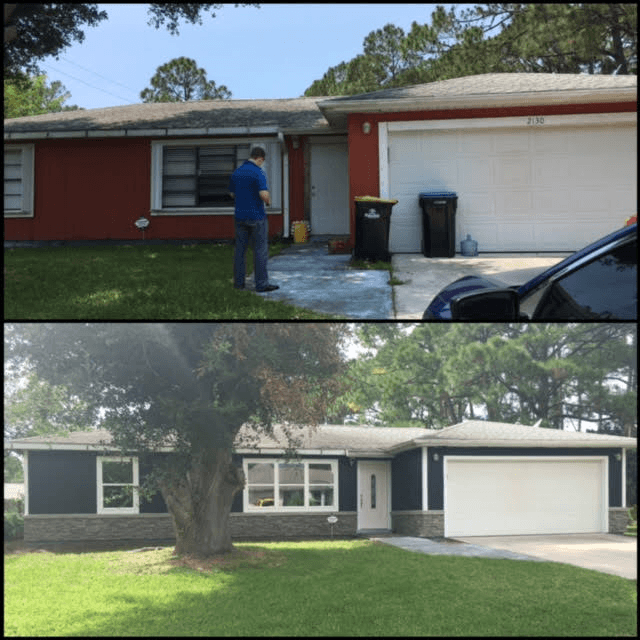 BEFORE and AFTER
"Thank you so much for awesome customer service, and helping make sure we got exactly what we needed for this DIY project," they wrote, in the email accompanying these pictures. "We got just the right amount of panels, ledgers, caulk and adhesive!"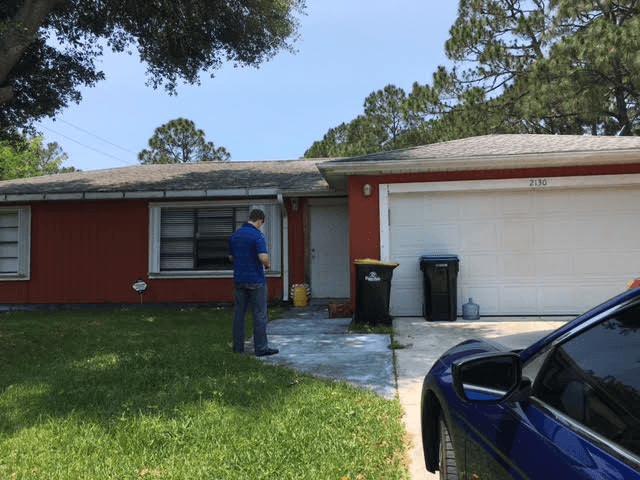 BEFORE: The home was fairly drab, with red siding.
"I couldn't believe just how light the faux stone was, making it really easy to work with. Not to mention, how real it looks, even up close! Much better than some panels I have seen from competitors that are even more expensive!"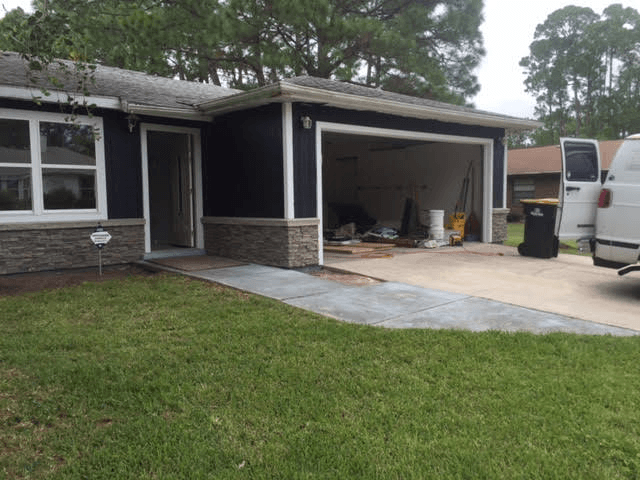 AFTER: Just installed and already looking amazing
Our siding panels are made from lightweight and durable polyurethane foam, so they weigh a fraction of what real stone would. Nevertheless, they're tough and weatherproof; and more than up to the challenge of withstanding decades of blazing sun and freezing cold.
"This project was pretty simple for my boyfriend and I to finish in just two days," our intrepid customer continued. "Purchasing corner pieces made things even more simple."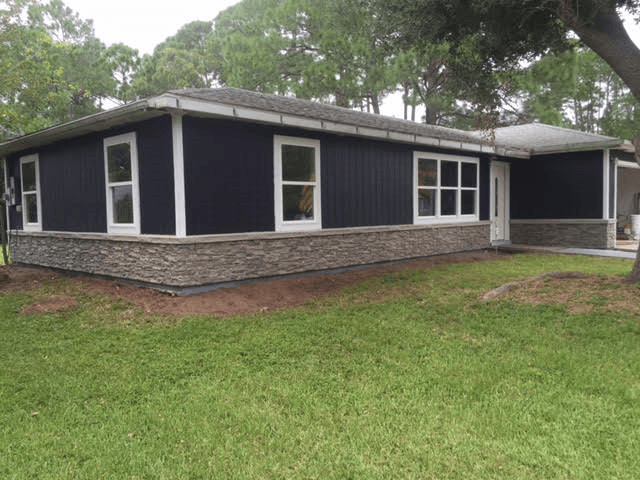 Corner pieces and ledgers made the whole design seamless.
Basic installation of the exterior siding is simple enough - you can install it directly to the side of your home with construction adhesive and screws. But corners are a little more complex, and that's where our pre-made corner moldings in the same style as the panels themselves come in handy.
"We worked outwards from the corner pieces and they all locked together perfectly like puzzle pieces, until you get to the ends where you just cut it (on an inside corner on the house) or just make a 45 degree miter cut and glue the piece back on (for the outside corners on the house)."
Our corner pieces and some basic mitering - which most amateur carpenters can ace - are all you need to get seamless edges, and make the dozens of panels needs to cover an entire home look like a single surface of authentic stone or brick.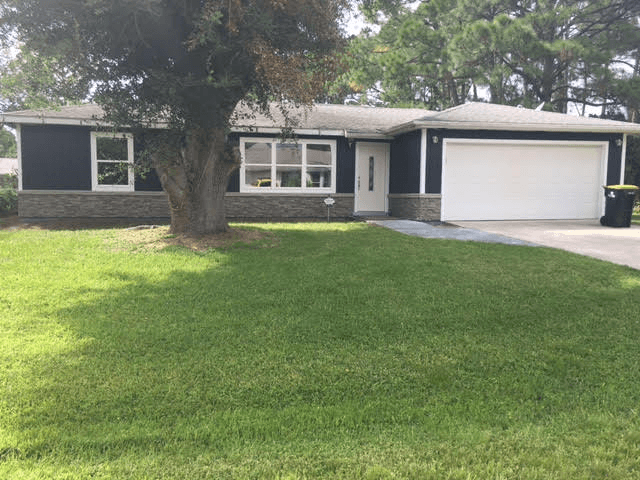 The finished result looks fantastic.
"Finally, we just put on the ledgers and caulked up all the seams and we were done! We can't believe the transformation and how amazing it made the house look after we were all finished!"
Ledgers are exactly what they sound like - ledge-like sections to give the panels a clean top edge. Just like with the corner pieces, these are available pre-molded in the same color and style as the panels themselves, and once installed give a brilliantly authentic look.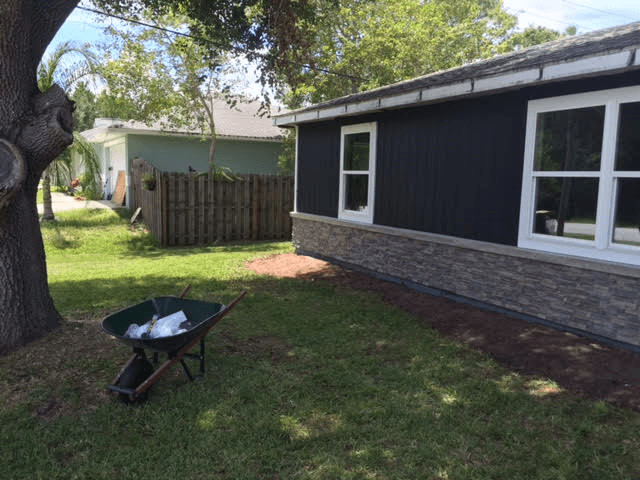 Even closer up, it's difficult to tell the siding isn't authentic stone.
"These panels are totally worth the money! I believe it updated and increased the value of our house far beyond what we paid for them, even including the time we took to install them! Thank You So Much FauxPanels.com! We Love our house now!"
We think the remodel looks fantastic - and we were really impressed that the panels took just two days to install. It's difficult to believe that you can totally change the look and feel of a home in such a short amount of time; but the proof is in these pictures right here.
Great job! And thanks for sharing them with us.
PRODUCTS USED FOR THIS PROJECT