Design Ideas for your Driveway
A driveway could be thought of as your home's calling card. Typically it's the first thing visitors and passerby see on your property, so its design should reflect how you want your home to be perceived - whether you're going for a cozy cottage look or something luxurious and grand.
There are many types of driveways that can enhance your home's curb appeal beyond the standard blacktop – stamped concrete, brick, cobblestone, pea stone gravel and more.
Below are images of a few kinds of driveways that you've likely seen before that may work nicely for your own property.
The driveway below is made with decorative bricks, and goes nicely with the brick siding on the home. The lighter color of the driveway contrasts well with the house.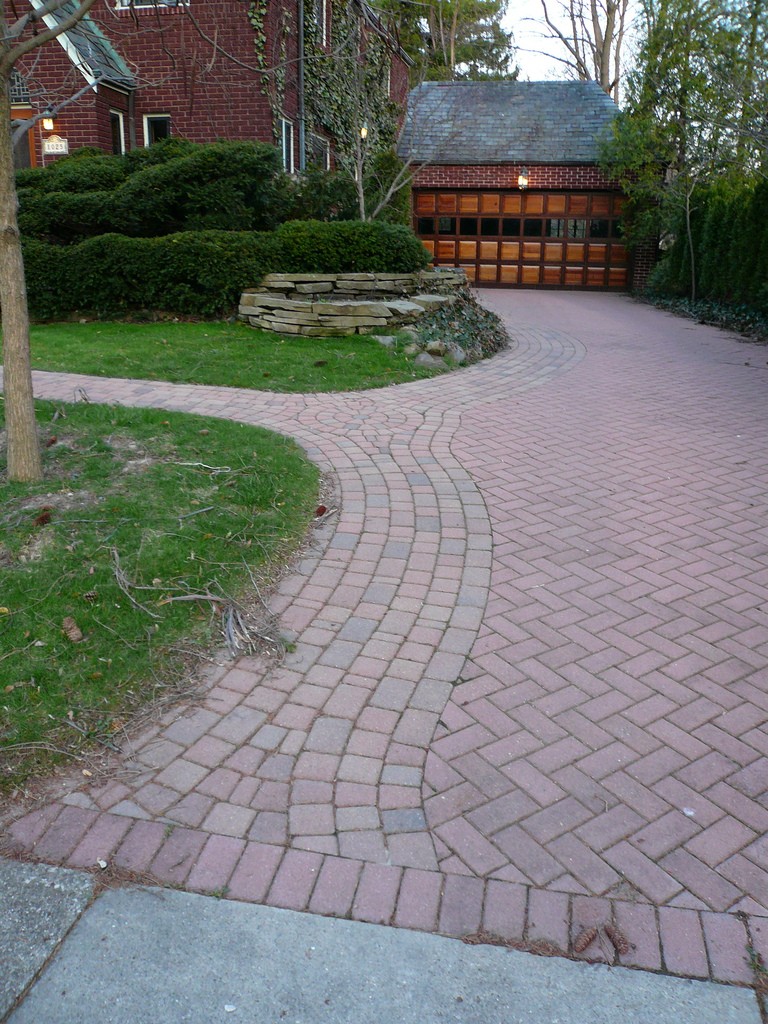 Decorative brick is a great way to add elegance to your driveway.
The next driveway is made with cobblestones, and flanked by stone walls. It has a cozy English countryside feel that draws a visitor in.
Cobblestone driveways have a cozy, welcoming feel.
Below is a long gravel driveway of a country estate. The trees line the length of it beautifully, and make for a stunning view.
Pea gravel is a timeless design material for all types of driveways.
The next driveway is made with stamped concrete, and has a classy, organic feel that blends in with the surrounding gardens.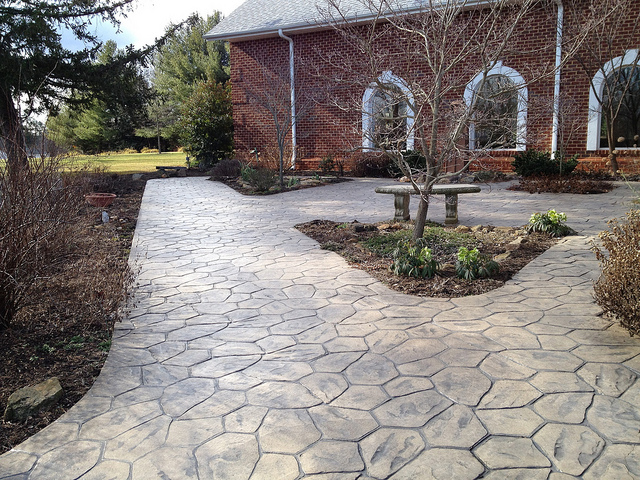 Stamped concrete is a sophisticated design material for driveways.
Lastly, below is a driveway with a luxurious gate flanked by faux stone columns. Both the columns and the gate serve to differentiate both the driveway and the entire property. The best part is that the columns are lightweight, and easy to install. Attaching a gate to the sides of the columns is also a simple procedure. Without the owners of the house having to replace the driveway material with a more sophisticated material, such as cobblestone or decorative brick, the columns and gate add a new elegance to the whole property.
Faux stone gate columns are a great way to upgrade your home's curb appeal.
What are some ways that you've given a unique look to your driveway?
Photo 1 by Matt Hampel Photo 2 by Qabluna Photo 3: Photo Credit: Marty.FM via Compfight cc Photo 4 by Tim Seay