Remodel with Vaulted Ceilings with Exposed Beams
This vaulted ceiling remodel demonstrates how the subtle addition of a single decorative element can make a big difference to the entire feel of a room.
We've showcased some incredible beam designs over the years, including elaborate trusses and stunning exterior arches, but we'll always have a fondness for one of the essential elements of good design - simplicity.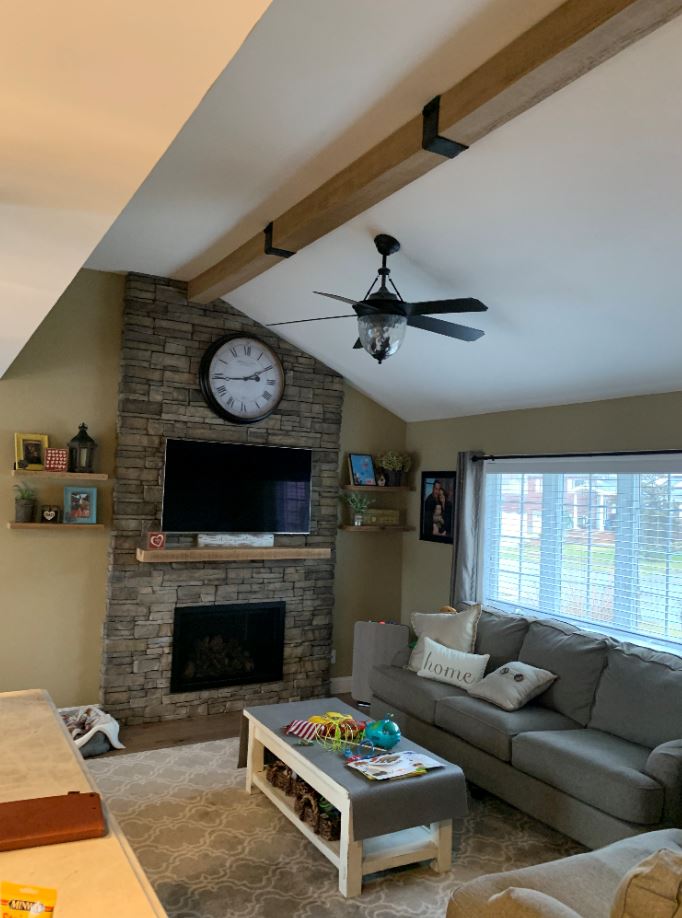 In this project, the homeowners had a beautiful but unusually-designed room that just seemed to be missing... something.
The room was unique because it was open-plan, leading from the kitchen to a living area with a beautiful full-length window wall, but the ceiling was mismatched and there was another level leading down into the room with stairs. Together, the whole feel of the room was great, but it felt like it needed something to make the flow of the room more congruent.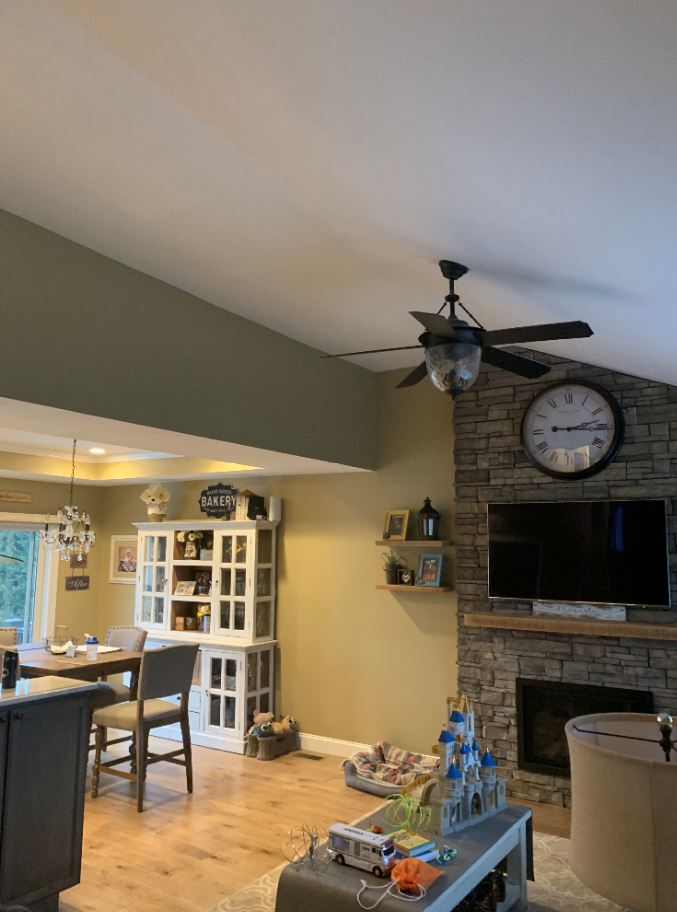 The homeowners ended up finding a very simple and subtle solution by adding the look of a single exposed beam. It runs from one end of the room to the other along the slight angle of the ceiling; breaking apart the gently-curved white space and adding a 'frame' to the feel of the room.
As far as projects go, the practicalities of it were very simple. The customer ordered lengths of our Custom Resawn Beams in Light Oak, to match the other elements of the room and also keep it light and bright, while maintaining a subtle contrast with the white ceiling.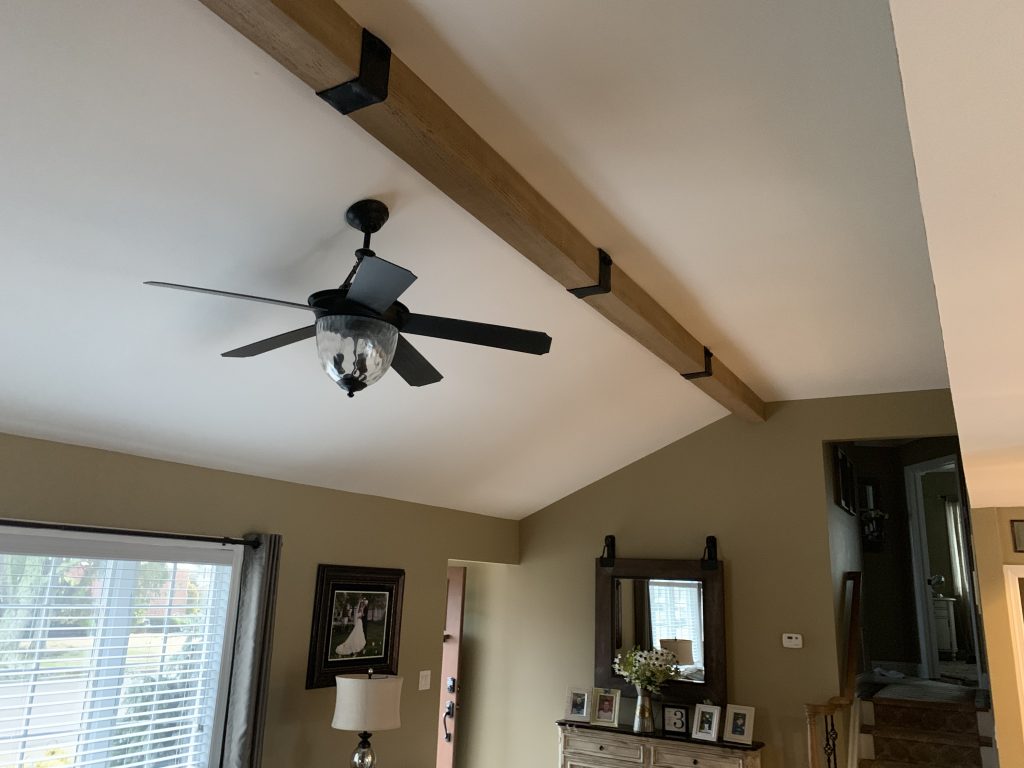 The beams were measured end-to-end and trimmed with fit with regular woodworking tools. Mounting blocks were then added to the ceiling - drilled right into the ceiling studs themselves - and the hollow u-shaped beam was slotted over the mounting blocks and secured with screws.
This is one of the ways in which 'going faux' is superior to using real wood, because our innovative high-density polyurethane beams are molded to match perfectly - in both size and color - so the three separate lengths of beam installed look like one solid piece.
However, where one beam matches another does leave a seam; and the homeowners concealed those using our accessory Beam straps, which are rubber wraps that you can attach to the beams using construction adhesive.
Once installed, the straps perfectly mimic the look of the heavy, wrought-iron straps that are used to reinforce solid timber beam
The Custom Resawn Beam is such a seamless addition to the ceiling that it blends in perfectly with the feel of the room, and at a glance most people wouldn't even consider the fact that it might not be part of the original construction.
We're excited to showcase this project because of how seamless the end result is - it's an example of interior design at its finest, and we're thrilled that one of our products brought it to fruition.