Beautiful Straps that Mimic a Full-Length Beam
Our beams are available in a variety of lengths and sizes, but what happens when your beams come up short? One enterprising homeowner had a clever solution!
Dennis, from Limestone, TN, came up with a brilliant solution when he planned to add pieces of our beams left over from another project to his small dining room.
Although the ceiling wasn't that wide, the left-over lengths of the Rough Hewn style beams were not enough to cover the entire distance. In fact, it would take three sections to go from one end of the room to the other.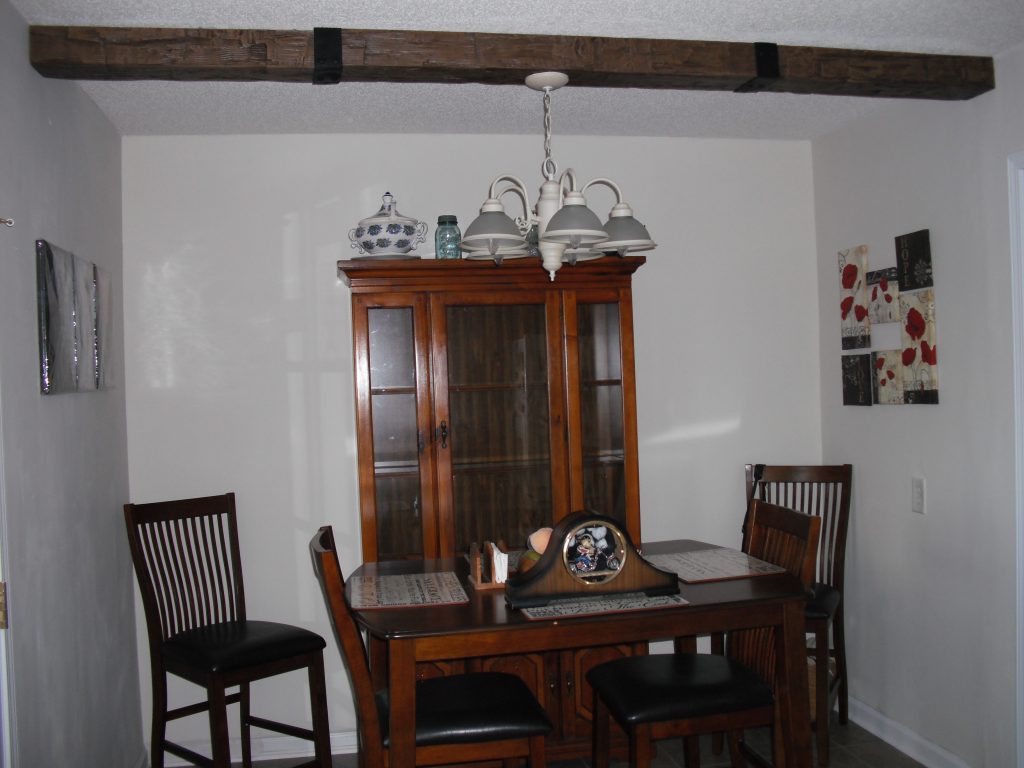 The dining room looks great with the new beam which matches the wooden furniture.
The problem there, of course, is that no matter how well you installed the beams, there would be ugly seams where one section joined up with the other.
This is where Dennis got clever, though.
On our website you can purchase Beam Straps. These are molded rubber straps that fit over the beams, and can be glued on for a snug, seamless fit.
Once installed, they perfectly resemble the wrought iron bracing straps used in authentic wood beams. Even better, the straps seamlessly covered up the gaps between the beams.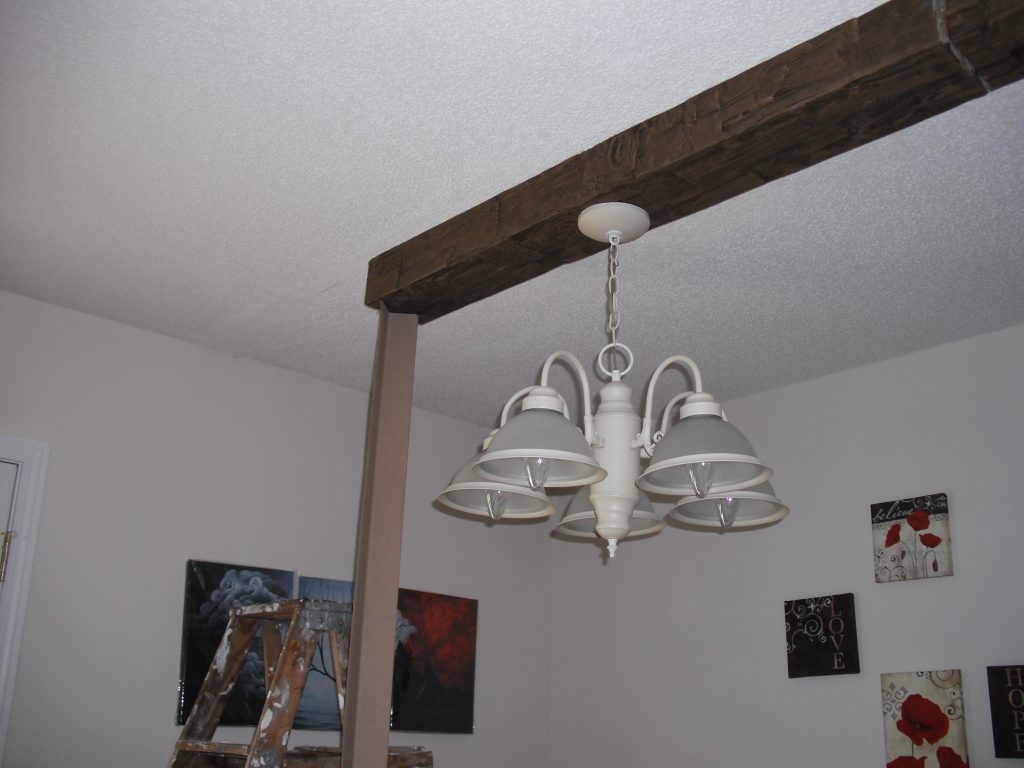 It took three sections of beam to construct this beam - with the seams covered up by beam straps.
As seen in this project, the straps give three separate beam sections the appearance of one single beam spanning the entire length of the room.
It's a great solution to a tricky problem - and, even better, it means Dennis was able to add the equivalent of an entire new beam to his home, only using the leftovers from a previous project. We're impressed!