Exterior Home Remodeling Project Details
A customer's exterior home remodeling project got a double-dose of decorative stone. See the pics!
There are few places in America more beautiful than Georgia, and the home of McDonough resident Jeff Ford certainly demonstrates that. Nestled deep in woodland, his home is gorgeous - but he wanted to enhance it even further.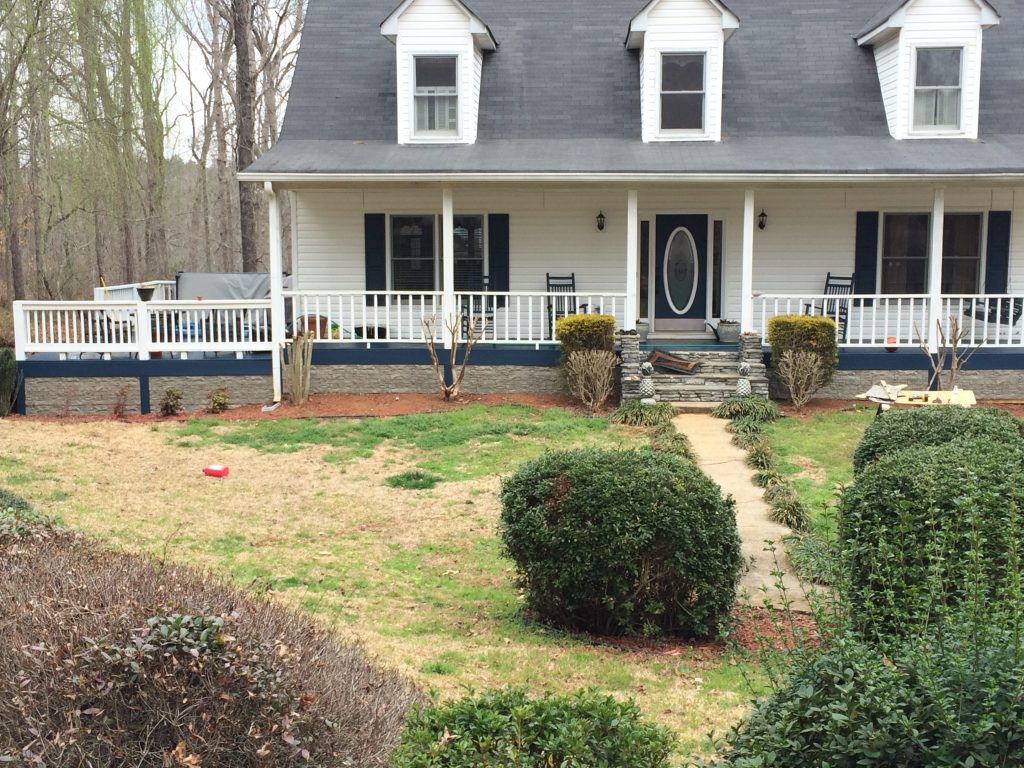 Jeff used our Novi panels to add decorative stone skirting to his gorgeous home.
Which is what took John to our website - and, eventually, an order of our Novi Stone Wall panels in a Smoked Gray finish.
Jeff's plans were two-fold. Firstly, he wanted to cover the skirting of his home; to give it a more robust and grounded curb appeal. Next, he had a fantastic homemade kitchen for his pool area, and wanted to finish that in a matching style.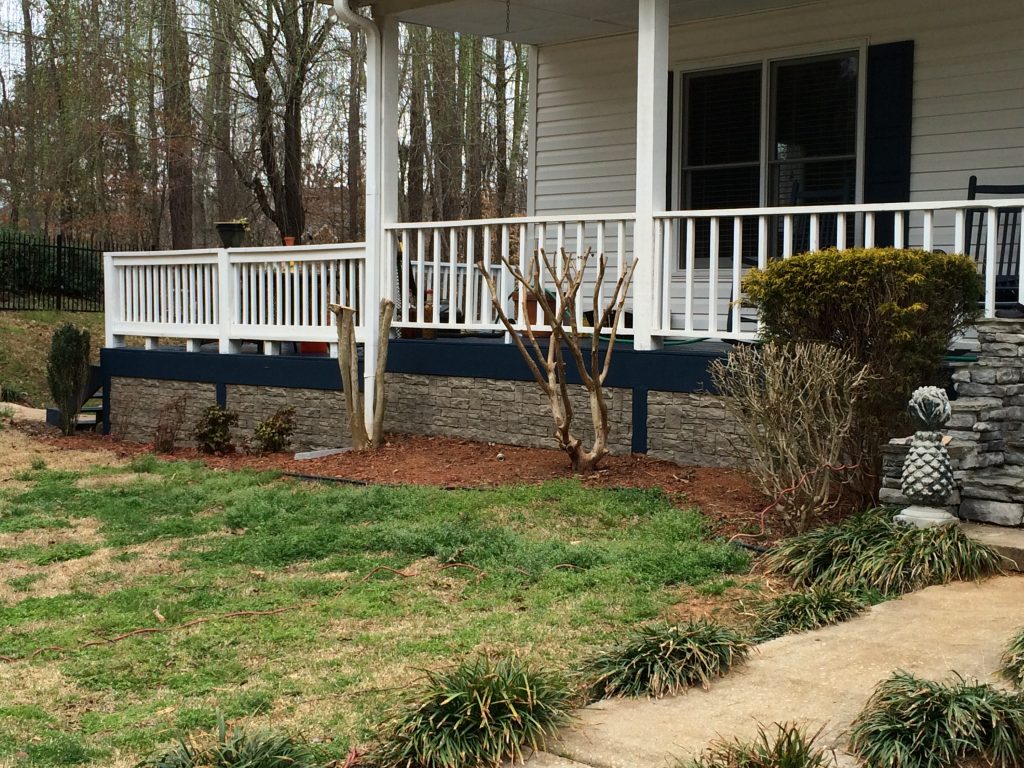 Even close-up, you can see that the skirting is vividly realistic.
Fortunately, the Novi panels were perfect for the job. Molded from real stone wall blocks, in lightweight and durable polyurethane foam, the panels attached directly to the flat surfaces of Jeff's kitchen and skirting; and could be cut to shape with regular woodworking tools.
"My wife and I love the way our house and outdoor kitchen turned out," Jeff writes, in the email that accompanied the pictures. "We feel that this has been the best money we ever spent. I would highly recommend this product. It's very easy to install and only requires a few tools."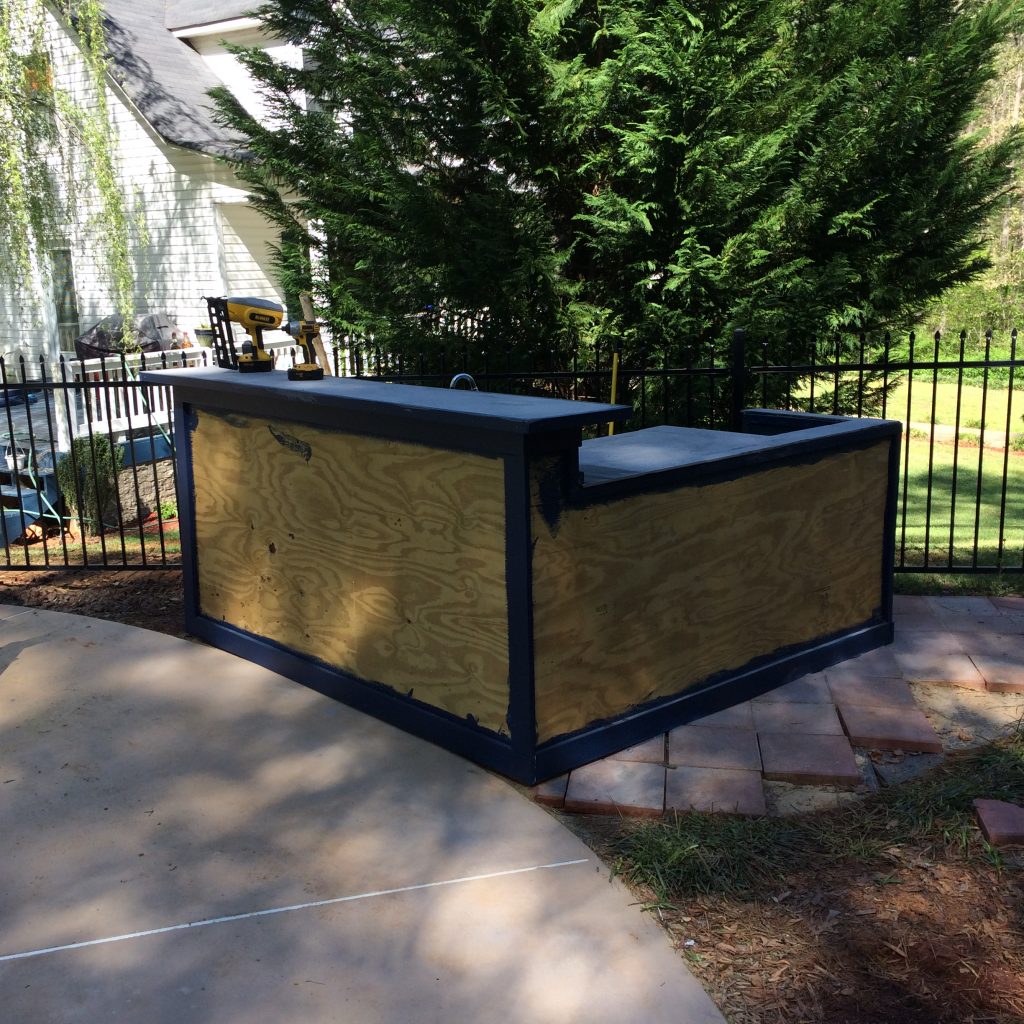 BEFORE: The initial frame of Jeff's poolside kitchen unit
To create a real stone foundation for his home, Jeff would have had to have spent tens of thousands for masonry, and spent weeks adding the bricks one-by-one around the foundation of his home. Novi panels gave him a look that's vividly realistic - practically indistinguishable from real stone - and took a fraction of the time, at a fraction of the cost.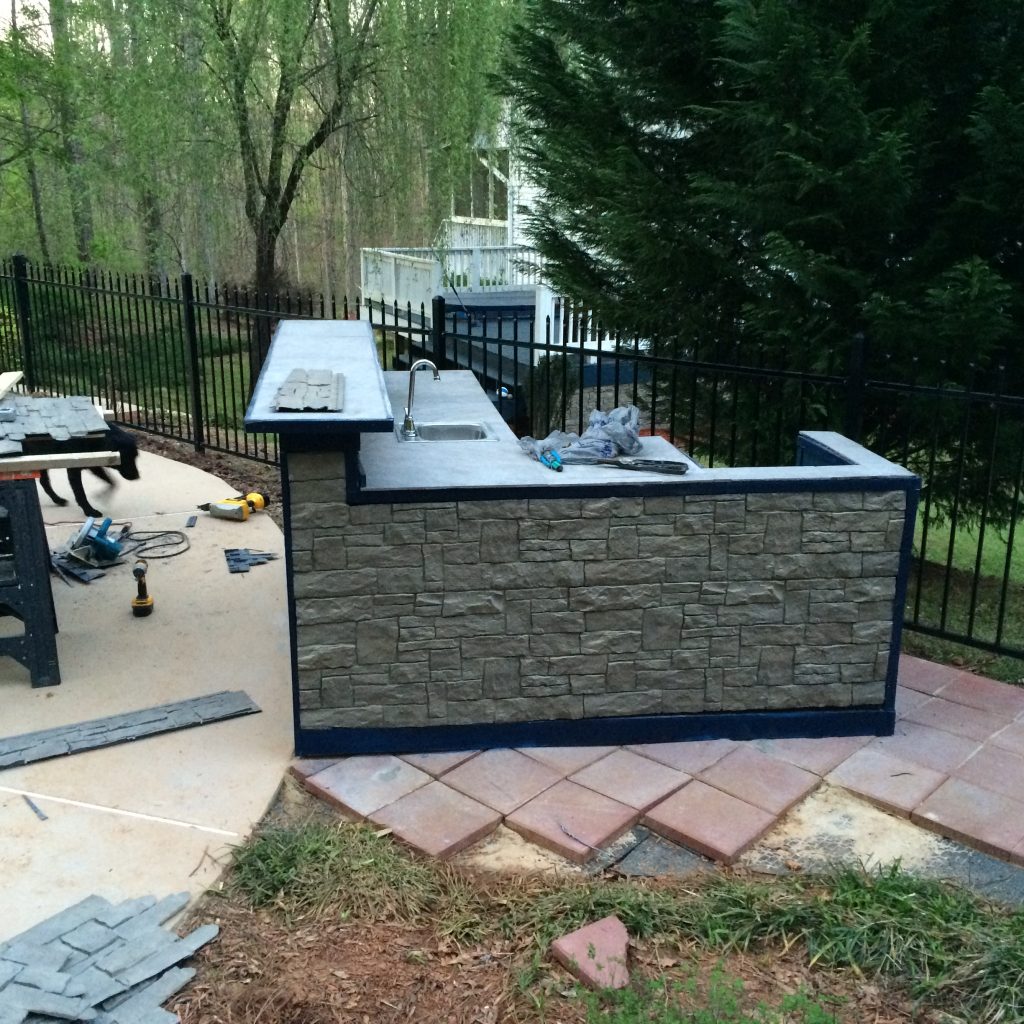 AFTER: Novi panels made the finished product look like an outdoor kitchen built with real stone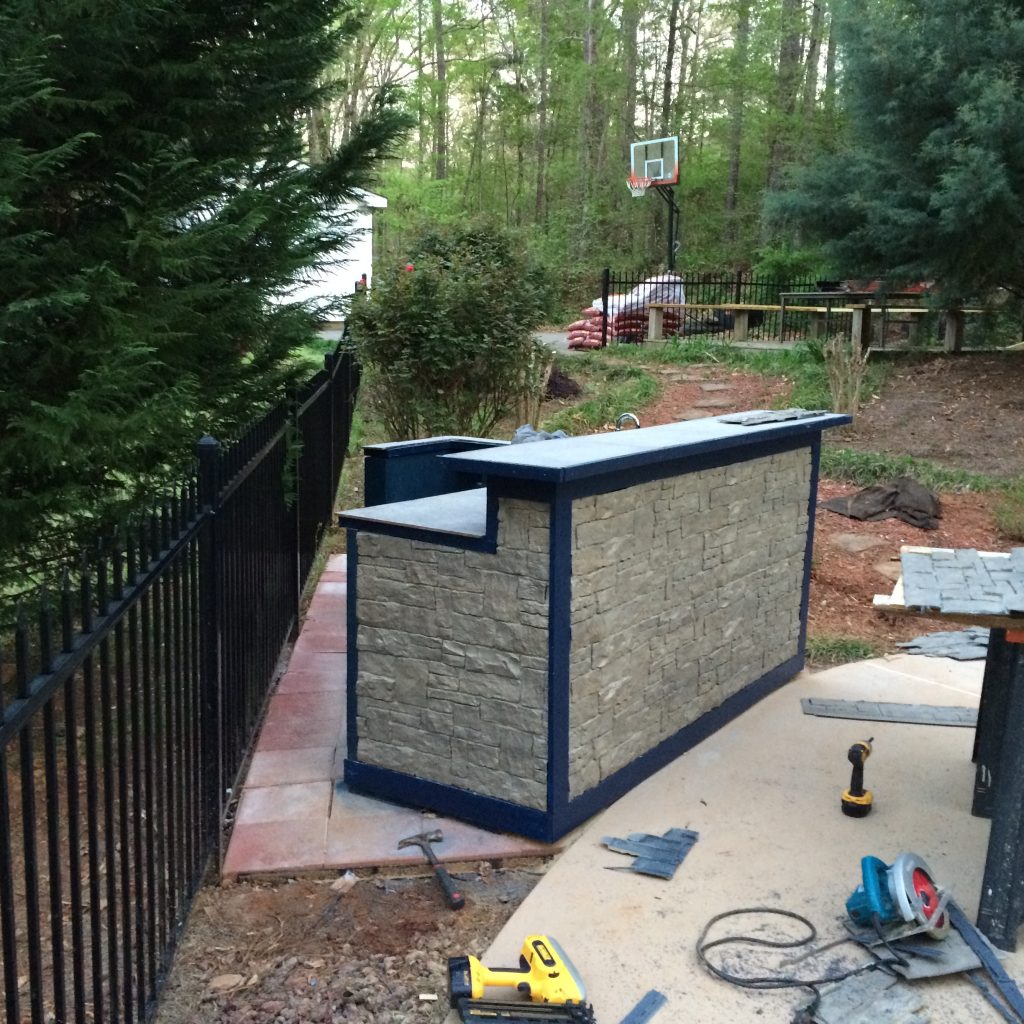 AFTER: The finish is incredibly realistic, but the kitchen is still light enough to be lifted and moved.
The same is true of the kitchen unit. Jeff assembled it using regular framing, then attached the panels onto the wooden sides with construction adhesive and screws. The result is a kitchen that looks like it's build out of solid stone; but is actually lightweight and versatile.
We love both angles to this project, and are thrilled that Jeff shared them with us. What do you think? Let us know in the comments section below.