House Remodeling: Tray Ceiling Design For Bedroom
For the past couple of weeks, we've been taking you on a tour of a stunning project. An entire house was remodeled, and our beams featured heavily in the redesign - along with panels from our sister site.
Today, we're heading to the master bedroom and the beautiful tray ceiling design created with Custom Tuscany Beams.
As a quick recap, the owners of this beautiful home loved the unique design of the house - but hated the bland and boring decor. That's why they reached out to us, and our sister site over at FauxPanels.com. With a combination of our products, the homeowners transformed their house from drab and dreary into a show-stopping work of art that resembled a luxury resort or exotic hotel.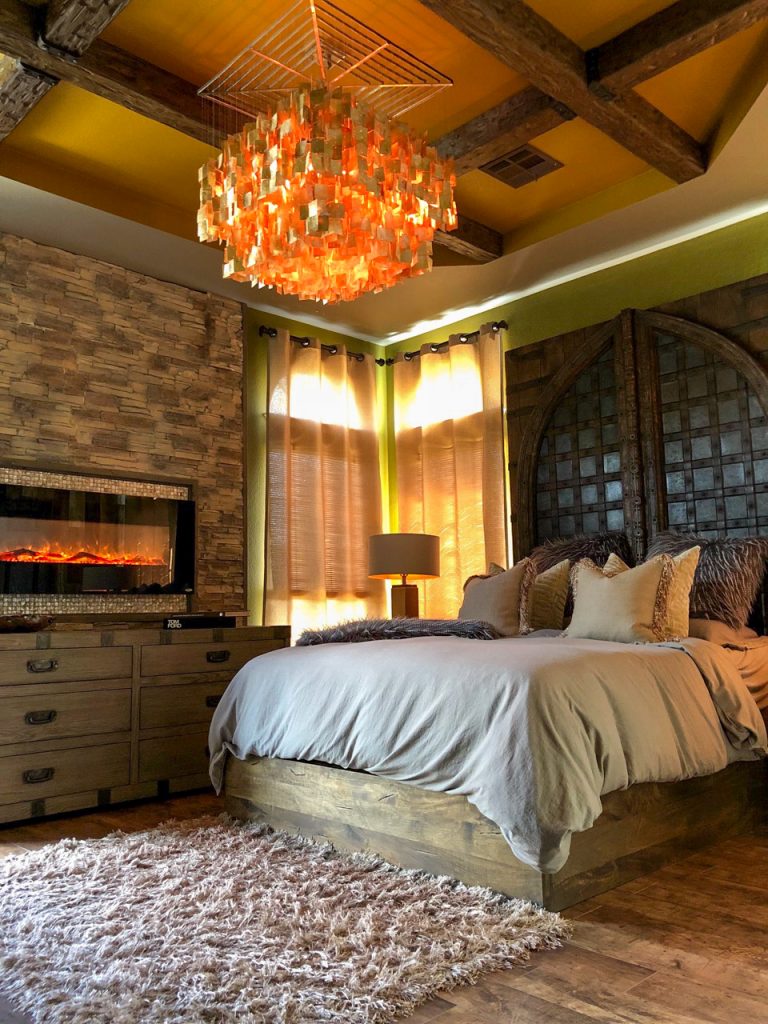 Master bedroom's tray ceiling with Custom Tuscany Beams
As soon as one walks into this bedroom, they'll notice the gorgeous fireplace at the end of the bed - finished in stacked stone panels from FauxPanels.com. Equally impressive is the tray ceiling overhead - outfitted with Custom Tuscany Beams in the rich Java color.
Cris-crossing beams extend from one edge to the other, in a way that would resemble how exposed structural beams might look in a real timber-framed home. This pattern was achieved by trimming one set of beams to fit flush with the other.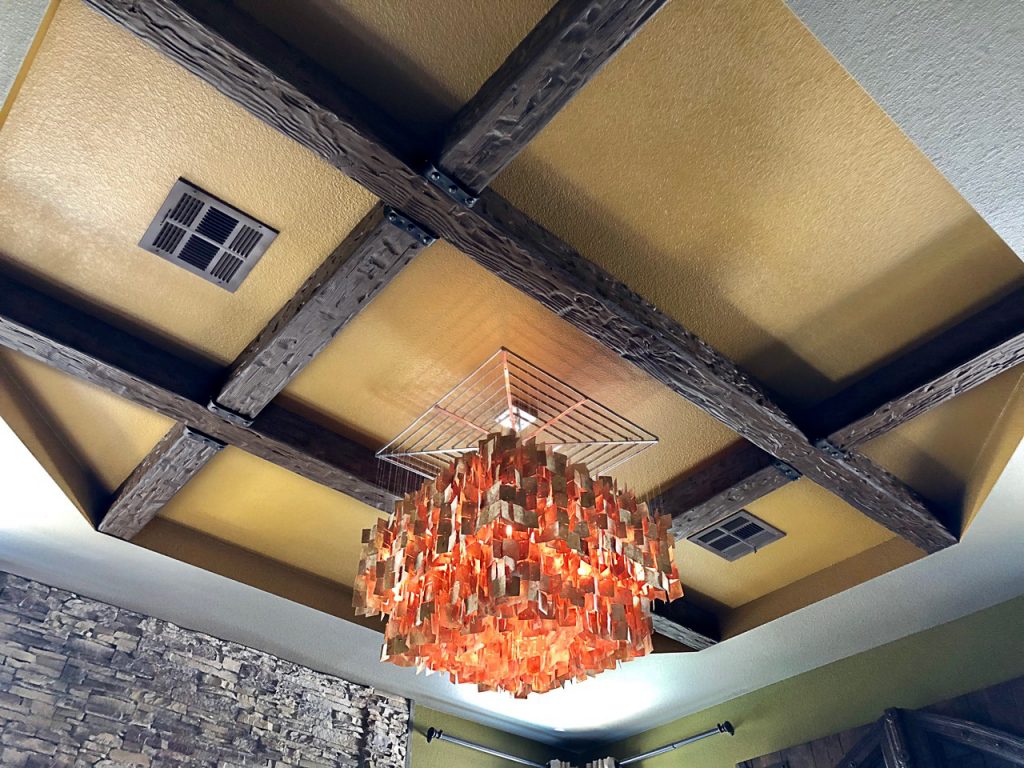 Close-up view of the beams' beautifully rustic texture
Our beams are extremely straightforward to install, but you can always tell when some real time, effort and thought was put into the process. Each of the beams was measured and trimmed perfectly - which can be done with a regular wood saw - and the end-result looks vividly realistic.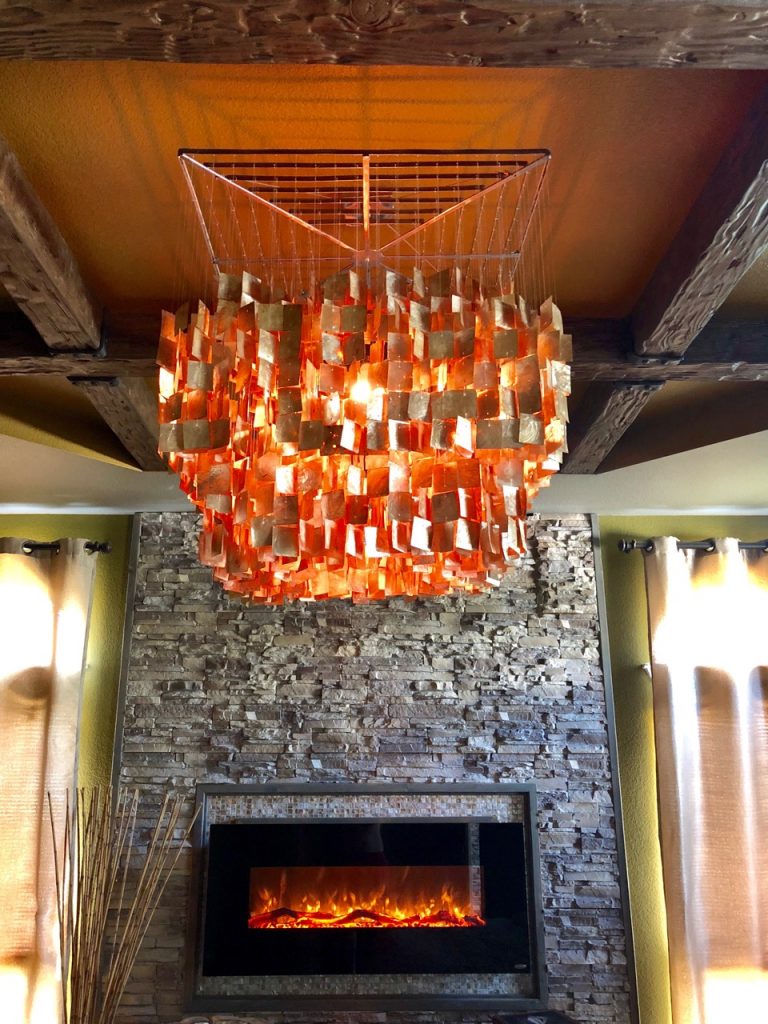 The beams perfectly complement the faux stone fireplace.
The homeowners used our rubber beam straps as another neat touch. These straps resemble the iron bands that were once used to reinforce ceiling timbers. They're attached to the beams with regular construction adhesive and seamlessly cover up the joints where one beam bisects another; adding even further to the illusion of real timber.
What really makes the bedroom makeover a success is how the beams fit in with the rest of the decor. You want any faux beam elements to flow with the overall design of the room so everything within those four walls looks right and people only notice the individual elements once they take a moment to start appreciating the design piece-by-piece.
That's a goal effortlessly achieved with this master bedroom; which looks beautiful from floor to faux-wood ceiling.