Regency Stacked Stone used to create Trade Fair Booth Design
Weather Shield Windows and Doors sent us these photos of their new trade fair booth design -- a display made absolutely stunning with the use of our Regency Stacked Stone panels in Iced Coffee color.
Out of all the applications for our range of stone and brick-style panels, some of the most striking and original continue to be trade fair displays. This is because the displays are intended to be visually dramatic, and also need to be created in a way that can quickly and easily be broken down and reassembled.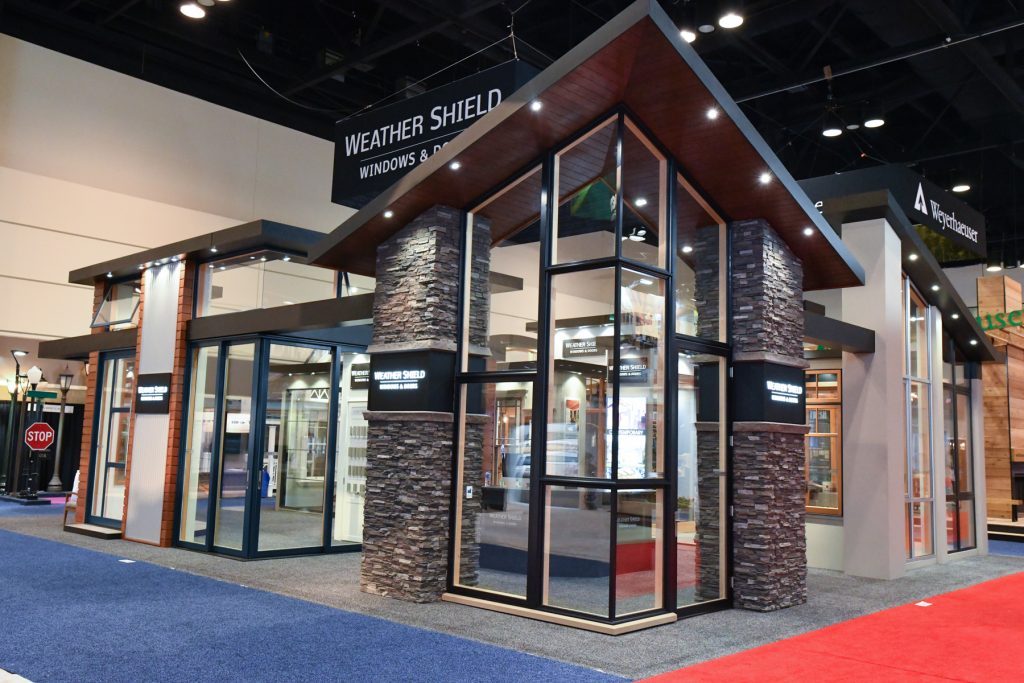 Weather Shield Windows & Doors, a respected, Wisconsin-based door and window manufacturer , sent us these photos of their display at the 2019 NAHB International Builders' Show in Las Vegas, NV.
Jeff Kibler, Architectural & Commercial Manager, wrote us an email, commenting: "We had literally hundreds of people knocking on it to see if the stone was real!"
As you can see from the photographs, the booth really is stunning - and the wall paneling look incredibly realistic. This is because they're made using molds taken from real stacked stone walls, which are then recreated using an innovative injection molding process. The result is a lightweight and durable panel made of high density polyurethane; which looks almost indistinguishable from the real thing.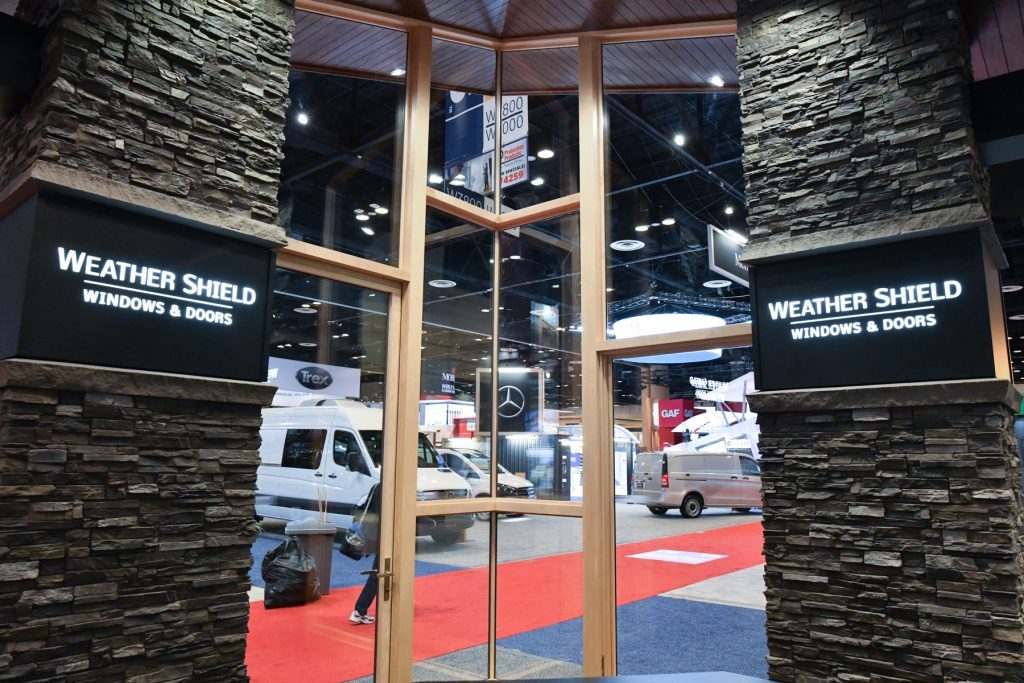 The panels can then attach to any flat surface using screws and construction adhesive - and can be trimmed to fit using regular woodworking tools. This makes them incredibly versatile and offers an almost unlimited range of applications.
For this display, our stacked stone panels were used to cover two structural columns that book-ended some of the company's world-class windows; showcasing their sleek and elegant design in a manner that made it easy for customers to imagine them in a real-world setting.
The best part is that our panels help make it easy for the display to be assembled and disassembled; it can be loaded up and moved from show to show - and still look amazing each and every time.
We're incredibly excited to be able to share these photos with you, as we really think they demonstrate how versatile our panels can be; and how dramatic and realistic they look in almost any setting - including a trade show floor in Las Vegas.