Faux Panels for Home Makeover
There were lots of muffled \"whoa's" in the FauxPanels.com office recently, when we received these photos of a total home makeover that simply blew us away.
The homeowners used our panels, plus beams from our sister site, FauxWoodBeams.com and transformed their house from "nice-but-ordinary" into something resembling a luxury hotel or resort.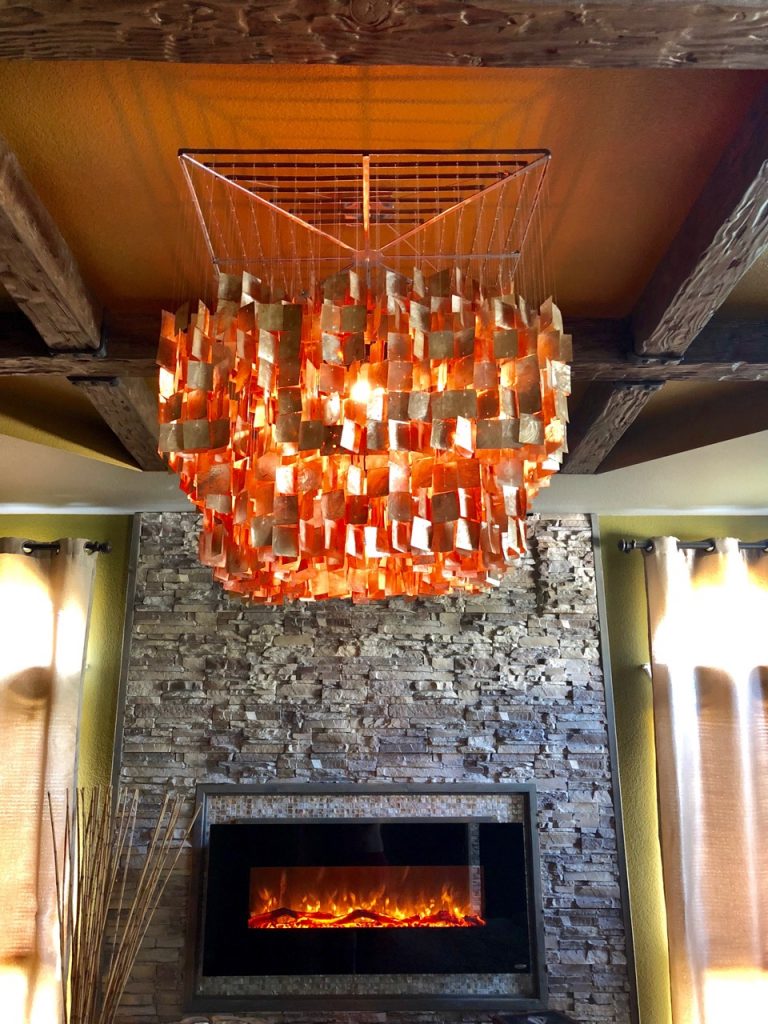 New fireplace surround and beams in the master bedroom
It's truly an incredible undertaking and one worthy of more than just one blog post - so, in the coming weeks, we'll be taking you step-by-step through the entire redesign. You will not be disappointed.
Here's the overview, though:
The homeowners in question wanted to give their beautiful and uniquely-designed home a modern makeover. The house featured several bold and exciting design features - like a spiral staircase, towering ceilings and a mezzanine - which were incongruent with the flat walls and rather unexciting interior decor. It was like owning a Ferrari, but having it painted matte grey.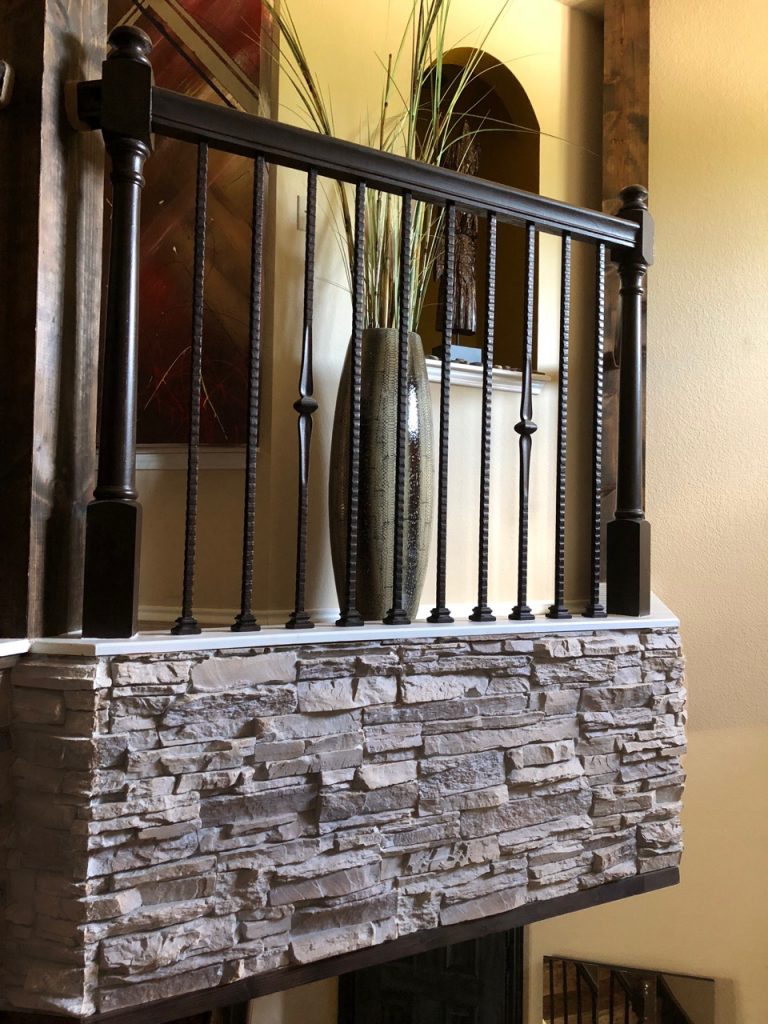 The home features a number of unique design features, like this 2nd floor overhang.
Their vision was for an interior design that was as bold and exciting as the layout of the house itself - and our panels and beams were the materials used to achieve this ambitious goal.
A variety of different products were ordered, including Hand Hewn and Heritage Beams from FauxWoodBeams.com. For the panels, they chose Norwich Colorado Stacked Stone style in two different colors, Iced Coffee and Toasted Vanilla. These are flat, polyurethane panels molded from real stacked stone walls; providing a vividly-textured and incredibly realistic alternative to real stone.
These panels were used extensively throughout the house to create accent walls, a fireplace surround a kitchen island facade and much more. The Iced Coffee color was used in some rooms, the Toasted Vanilla in others. This contrast helped strongly define the different spaces, while the stacked stone texture itself helped create a sense of uniformity.
The end result, as you can see from these sneak-peek pictures, is nothing short of jaw-dropping; and it's going to be really exciting to tell you more about each room in turn; and how our synthetic stone products helped transform them.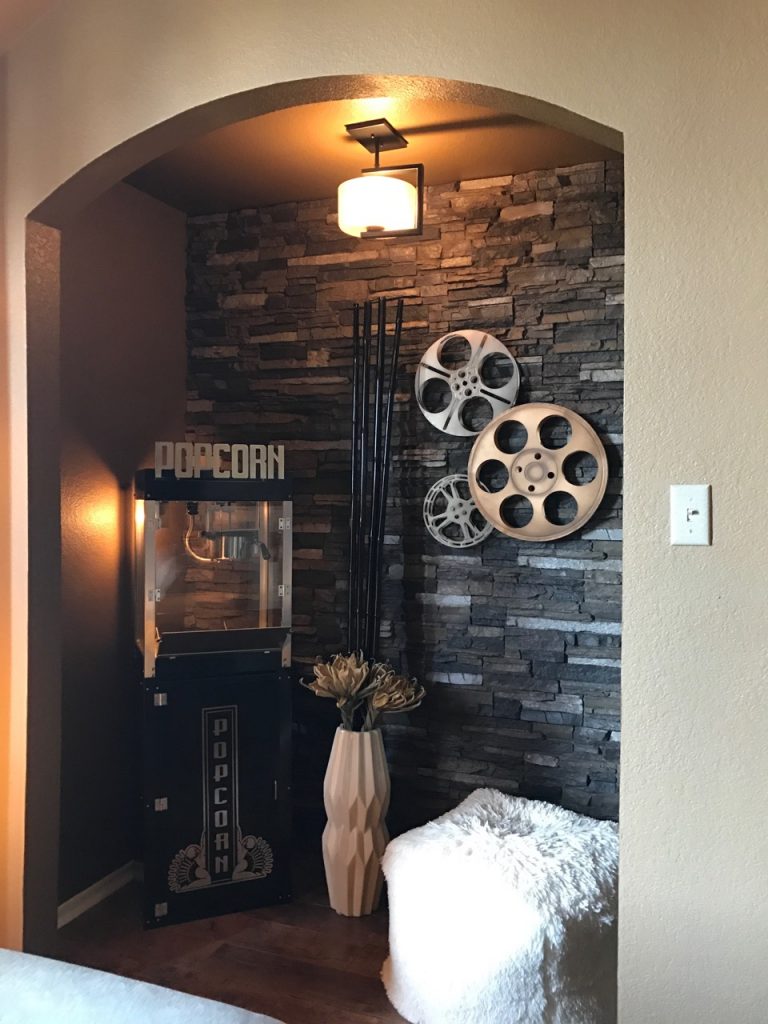 Movie room complete with popcorn machine and panels in Iced Coffee color in the alcove space