Old to New - Faux Beams
FauxWoodBeams.com gets a shoutout from This Old House.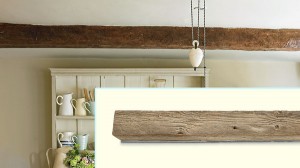 Our reclaimed wood beams combine practicality with authenticity.
Hit home renovation show This Old House has always been required viewing for the FauxWoodBeams crew, which is why we were stoked this month to find a surprise (and unsolicited) nod to one of our top-rated products in their online magazine.
Gillian Barth suggested using one of our reclaimed wood beams to 'Create a Farmhouse-Fresh Breakfast Nook', and commented that "reclaimed barn wood gives this decorative box beam a weathered quality."
A reclaimed beam is a great option from our range of products. While we're most famous for our signature faux beams - molded from tough and lightweight polyurethane - one of the alternative options we offer are beams made from real wood salvaged from century old barns.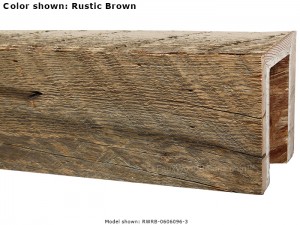 Just like their faux counterparts, the beams are hollow inside - making them very affordable, lightweight and easy to install.
Available in 4 distinct patinas, you can also stain and finish them yourself, to get exactly the right accent and hue to your finished product. It's a great combination of versatility and authenticity that has satisfied many demanding customers over the years.