The missing design element on many homes can sometimes be hard for their owners to pinpoint. Adding corbels to an exterior, in the experiences of a large number of our customers, has been that very component that their home designs previously lacked.
Corbels: The Missing Exterior Design Element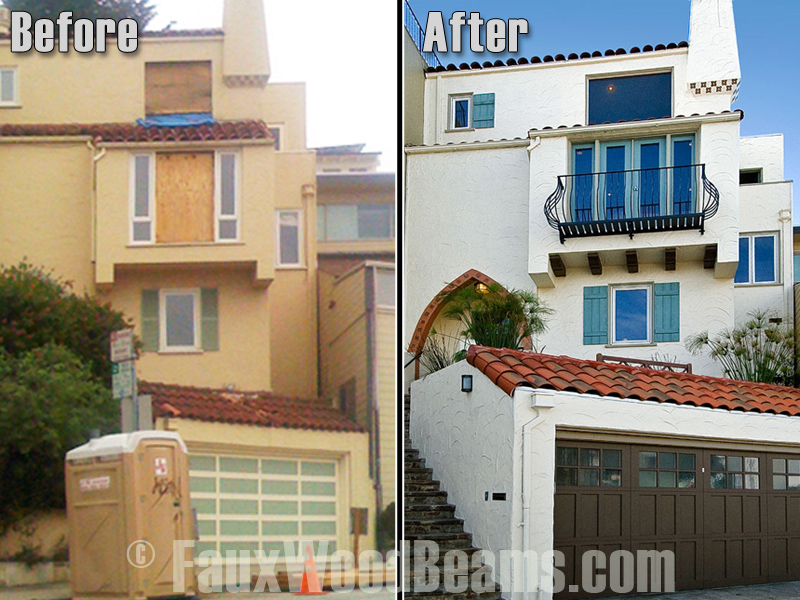 Subtle yet assertive, corbels bring a charming and bold impression to any home. They can be added beneath the roofline, under your windows and around moldings. The touch of class they provide a home's exterior is hard to miss.
Having a realistic appearance and texture, faux wood corbels are easy to mistake for the real thing. They even hold paint as well as actual wood does. The design they create quickly resembles the work of a professional craftsman, while giving the look of holding up your home's roof and windows.
Weighing just a fraction of wood, the corbels are easy enough to install on your own. All you need are basic construction adhesive, screws and a ladder. Now that the weather is getting warmer, summer will be a perfect time of year to install corbels on your home. Once you're done, you and your neighbors will marvel at how your home's exterior design looks more complete than it ever has.
Many of our customers are so satisfied with their finished design projects; they send us comments like Keith Rogers of Winston-Salem did:
"Your corbels worked out perfectly on our project. We had used your beams before and were amazed at their ease of installation and the beauty. The corbels were even better. They were lightweight and easy to cut and install. The corbels look terrific and they were less expensive than any of our alternatives. A winner on all counts."
Below are just a few great examples of home exteriors enhanced with corbels – you can see even more at the project gallery.