Indoor and Outdoor usage of Panels
One of the great qualities of our panels is their versatility. Our customers use them for all kinds of design projects - in just about any kind of room and many different exterior applications. In every case, the end result is always quite impressive.
If you're imagining what a beautiful design in your home can look like, then the panels are ready to make your vision a reality. And if you just need some ideas to help you out, below are a few places where you can put them to good use in your home.
Fireplaces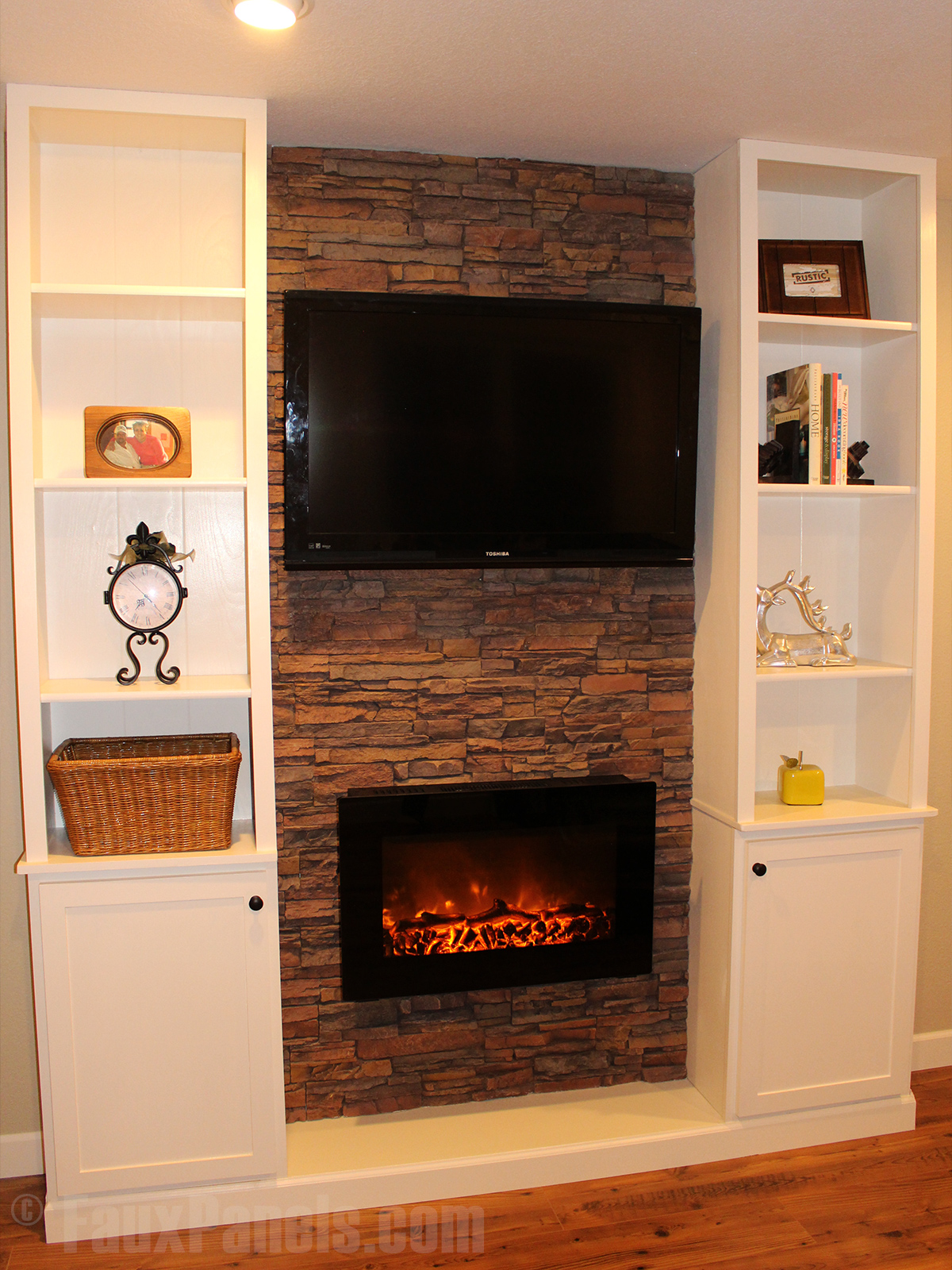 Norwich Colorado stacked stone gives fireplace surrounds a rustic and warm look.
Many customers use the panels as the surrounding border of their fireplaces. They love the realistic look of stone on their fireplace, and also because the installation is a lot easier than the real thing. In addition to creating fireplace surrounds, they can also be used as a decorative backing to a wood stove or a cover for your chimney.
Rustic wood stove area with a raised platform and stone panels
Kitchens and Bathrooms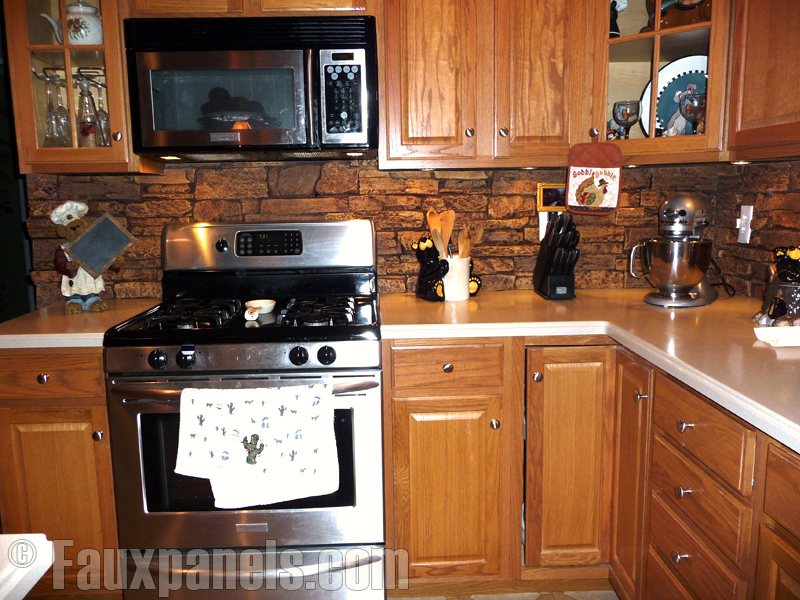 Moisture-resistant panels add charm to any kitchen counter area.
The durable polyurethane composition of the material is resistant to moisture. This makes it an ideal design element for the areas of your home with high-moisture, like your kitchen and bathroom. You can create nice backsplashes, accentuate the walls in your shower, decorate the walls of your kitchen island or even cover every wall in the room. You'll get a gorgeous result.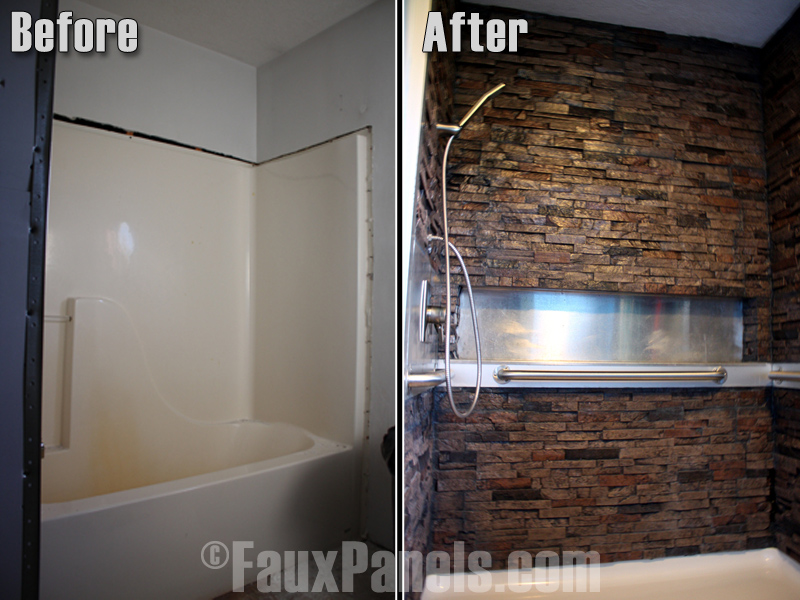 Wellington Drystack panels are a beautiful addition to your bathroom decor.
Accent Walls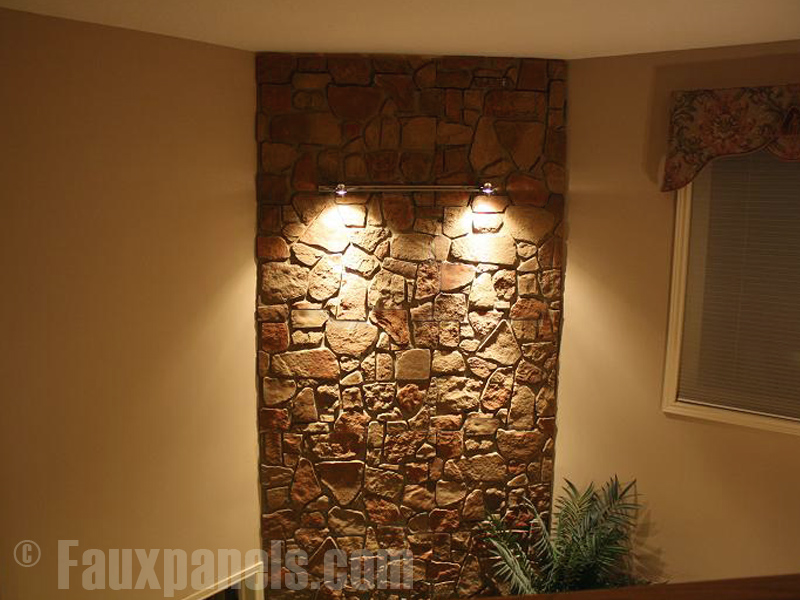 Carlton Fieldstone panels make a lively accent wall in any room.
Accent walls are normally thought of as single walls that are highlighted with paint to add visual appeal. When you're creating an accent wall in your home, the panels offer a fantastic alternative to paint. Adding the distinctive texture of stonework to a wall gives it a captivating look, and adds more depth and a whole new dimension of comfort to a room. Even more, your walls will never require a re-coat of paint.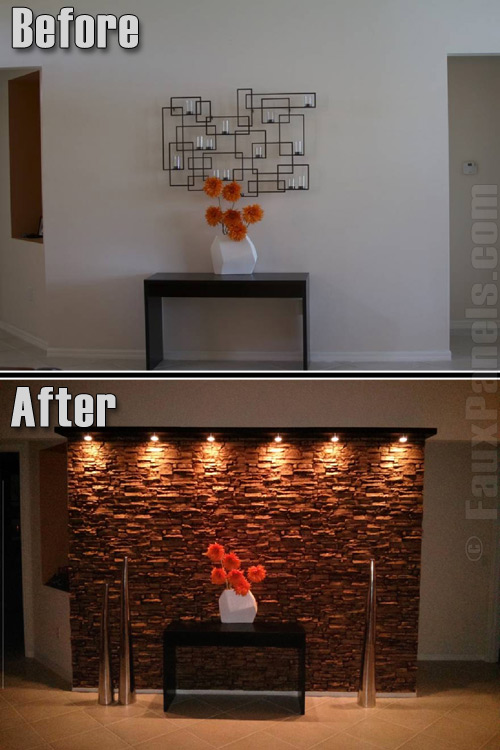 A bare white wall into a thing of beauty.
Exterior Home Design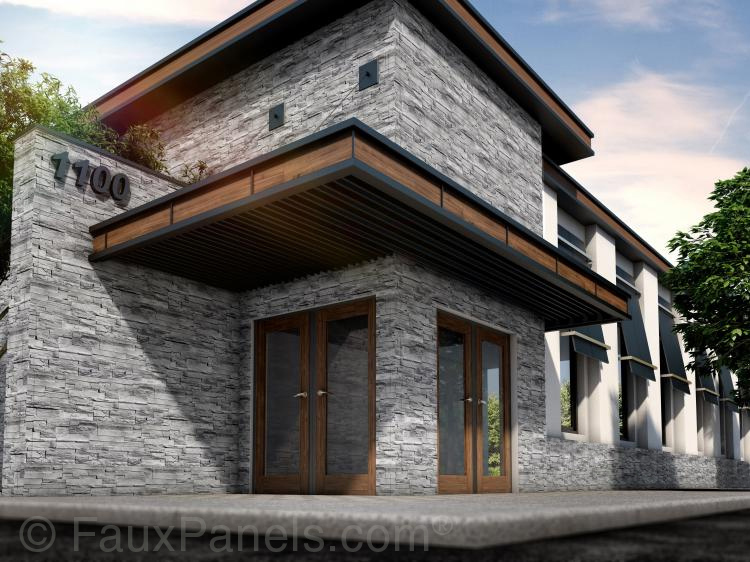 Manufactured stone veneer siding creates a burst of visual appeal on exterior designs.
With so many design options to choose from, your home's exterior designs are sure to be enhanced by our siding panels. One great advantage is their ability to stand up to severe weather and climate conditions. As a result, it's a great choice for a range of exterior designs. Our customers have used it to side their homes, cover the walls of their porch area, wrap existing posts on their porch or entryway, and build garden retaining walls. On any exterior application, you will have a beautiful look that will last for years.
Decorating the surrounding walls in swimming pool areas with the look of stone creates a lively atmosphere.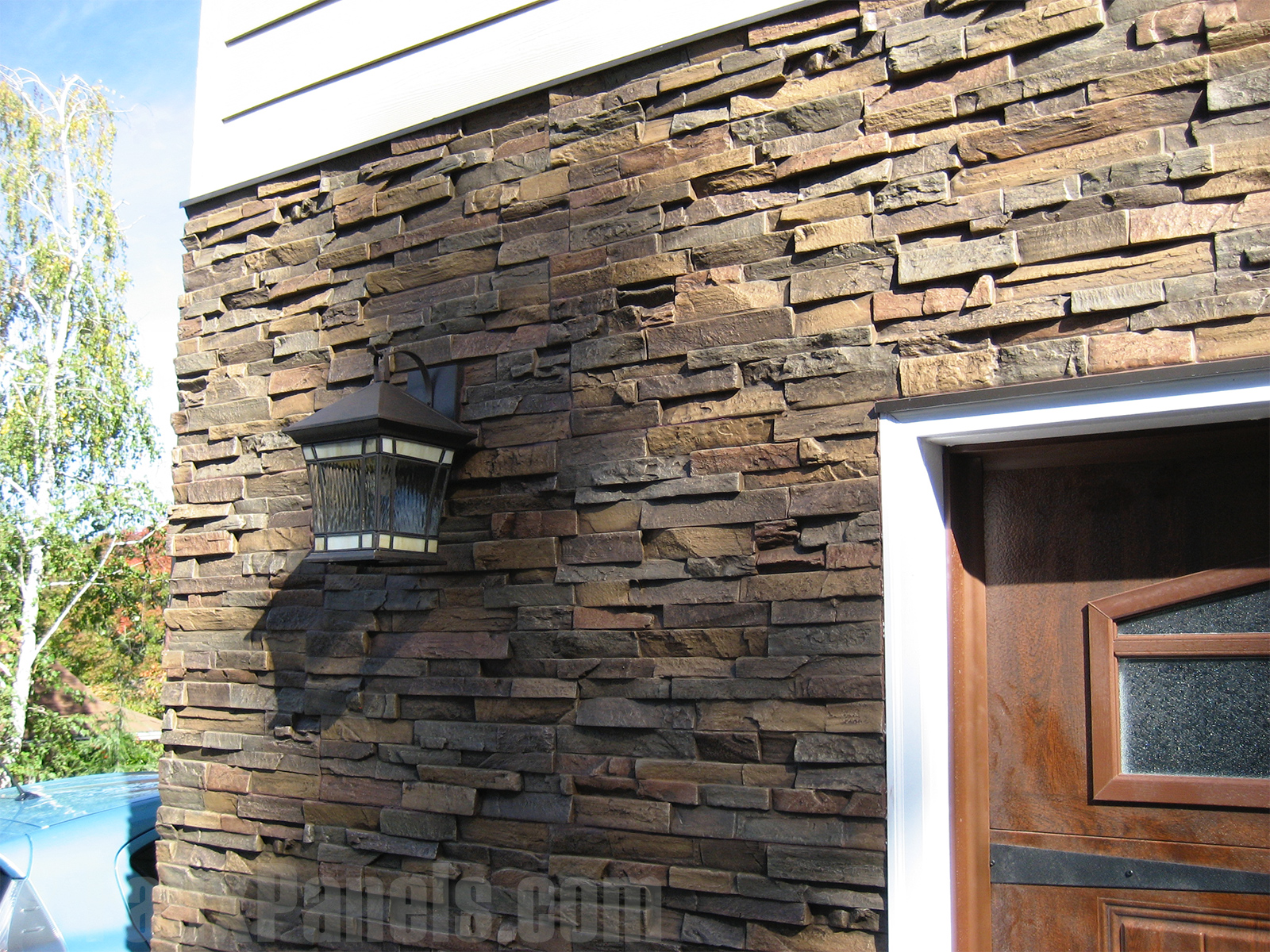 Home exteriors get the the distinguishing look of real stone.
These were just a few ideas of what can be accomplished with panels. You can find more by taking a look at the images in our photo gallery. You can even come up with designs of your own that we've never seen before. If you've finished a project, be sure to send in the photos! We always love seeing what our customers come up with!