Grilling or cooking outdoors is a favorite of many, but usually restricted by season or inclement weather. A DIY customer of ours recently solved this problem by converting his home's lanai/patio area into an patio kitchen using ingenuity and a little help from
Wellington Dry Stack Panels in Tierra Gold
.
Patio Kitchen DIY Project
To begin the project, Mr. Ellis first built the frame with pressure treated lumber and used exterior grade, 3/4 inch plywood for the sides and underneath the counter top. Stainless steel T-Nuts were then placed on the bottom; 4 in front and 4 in back to level the structure and keep the wood off the concrete pad.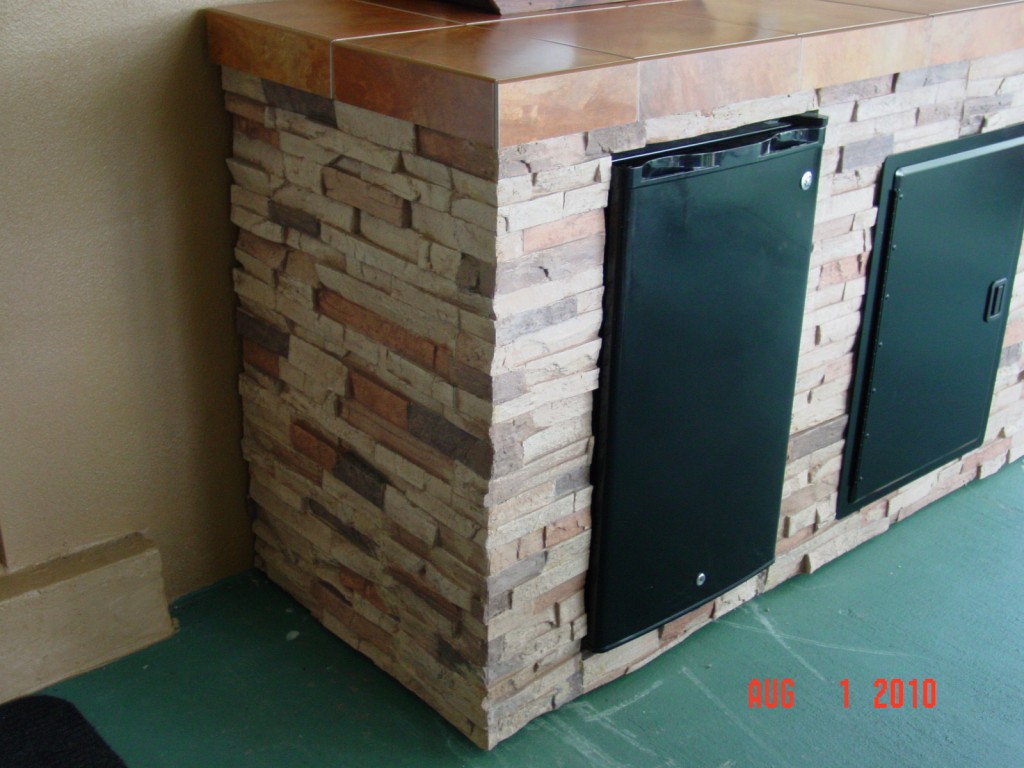 After mitering the corners, the Wellington Dry Stack Panels were installed on the frame with
Buff-colored caulk
applied to the corners and just a little paint from the Tierra Gold touch-up kit to blend everything perfectly.
Everyone that has seen the final project has been very impressed and want me to build them one...I too am very pleased but most importantly my wife is happy! ...your panels made everything possible. Thanks for a great product. - David Ellis
With a porcelain countertop, dishwasher and a 4 burner stove top added, the final result was a great-looking, convenient poolside kitchen - keeping the fun of outdoor meals going year round!
Gain some inspiration for your own home makeover project from our photo gallery.