Faux Wood Home Design Projects - 2017
As 2017 finally wraps up, we've been taking a moment to go through the dozens of posts we've shared with you this year. what a ride!
It's been tricky, but after hours of arguing we've picked our twelve favorite home design design projects of 2017 - one for each month. Not everybody agreed with the ones that we finally decided on - and if you think different, don't be shy about letting us know in the comments section below.
January - Replicating Load-Bearing Beams in a Living Room
Jon Sinder gave us a brilliant example of how to mirror the placement of structural beams, so that your faux beam ceiling looks even more realistic.
February - Amazing Bedroom Makeover with Planks, Panels and Beams
This has to be one of the most spectacular projects we've featured all year - a combination of our beams, planks and stone style wall panels from our sister site, FauxPanels.com - which came together to create a stunning bedroom that wouldn't look out of place in a medieval castle.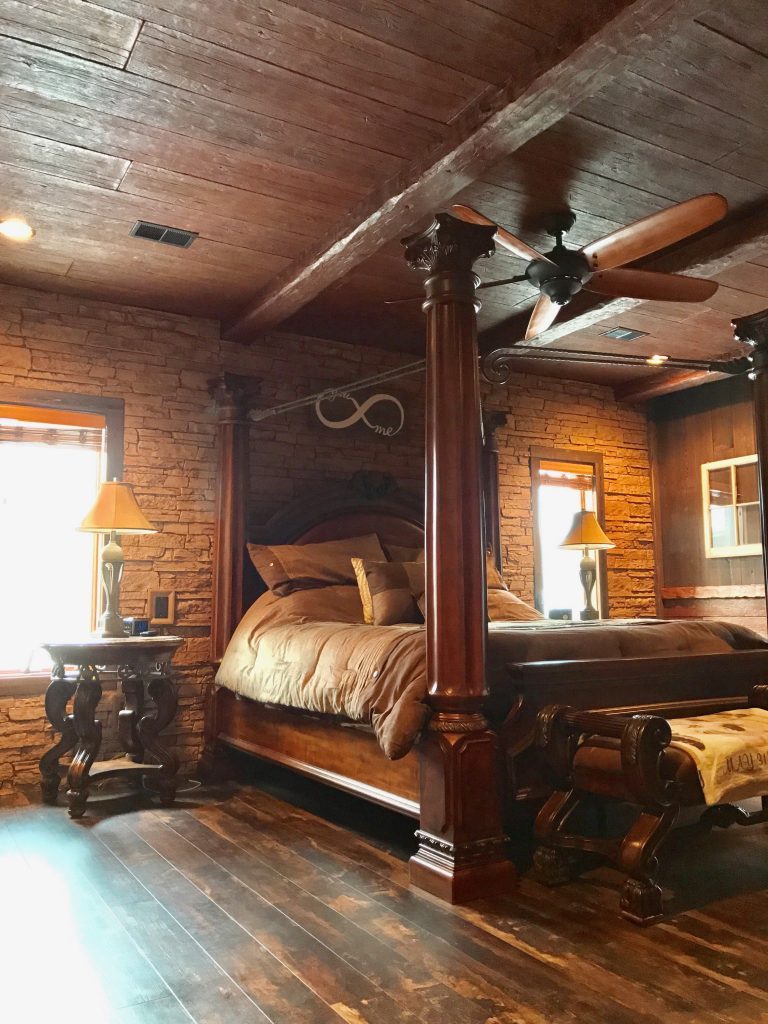 March - DIY Outdoor Shower Wall with Barn Board Style
Russell used Wellington's Reclaimed Barn Board Shiplap panels to accent his outdoor shower, which added incredible character to his outdoor kitchen and recreation area.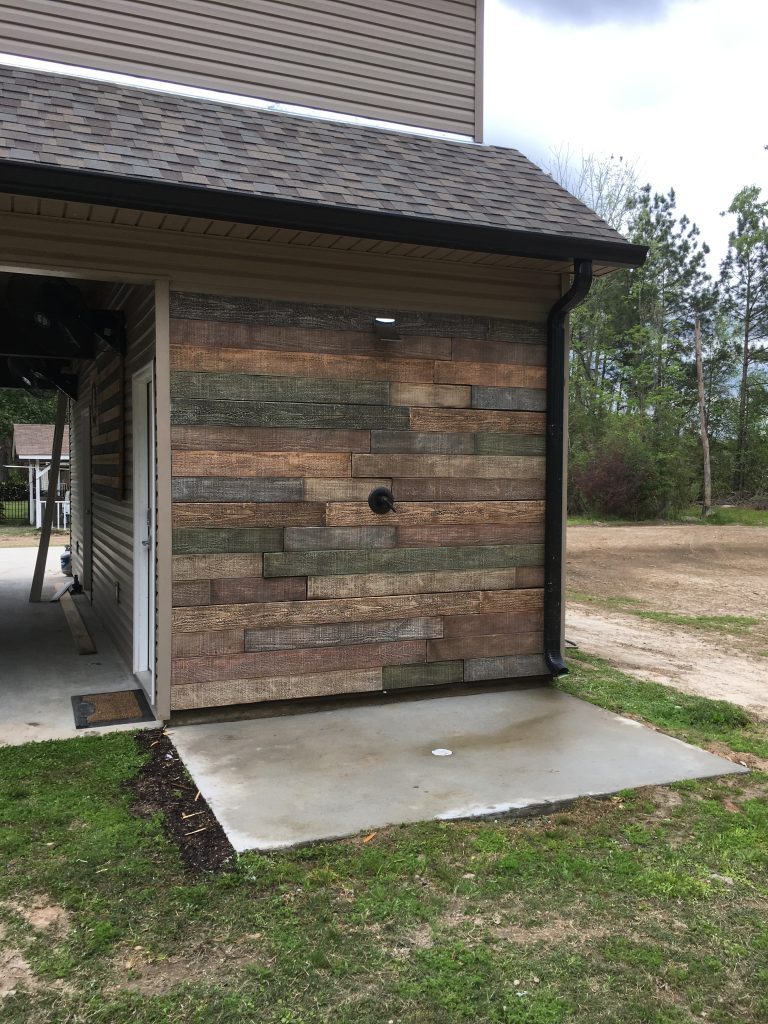 April - This Ceiling Accent's Got it Covered
New Jersey-based customer Daniel used a single Sandblasted Beam to cover an ugly eye-sore in his North Brunswick home - a project that took just minutes to install, but made an incredible difference to the look of his bedroom.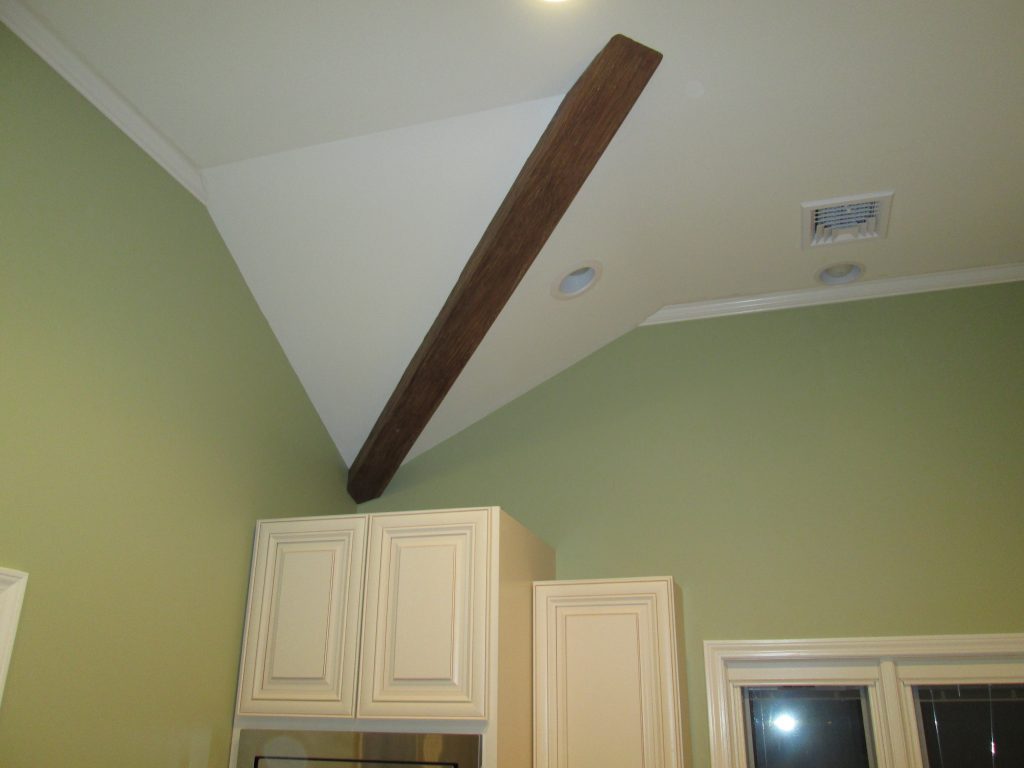 May - Kitchen Remodel Idea: Top It Off With a Beam
One of our design watchwords is "less is more" and this project, sent into us by Gerard Williams, is the perfect demonstration of that. When Gerard remodeled his kitchen, he added a single Custom Timber Beam in Rich Walnut to divide his kitchen and dining area. It's just one small detail - but makes a huge difference to the overall look.
June - DIY Man Cave Project: A Basement Transformed Into the Ultimate Hangout
Chris Orenga sent in some incredible photos of his North Carolina "man cave", which he brought to life with our beams and corbels, plus Random Rock panels from FauxPanels.com. It's a beautiful transformation, and one we'd be excited to enjoy a cold one in.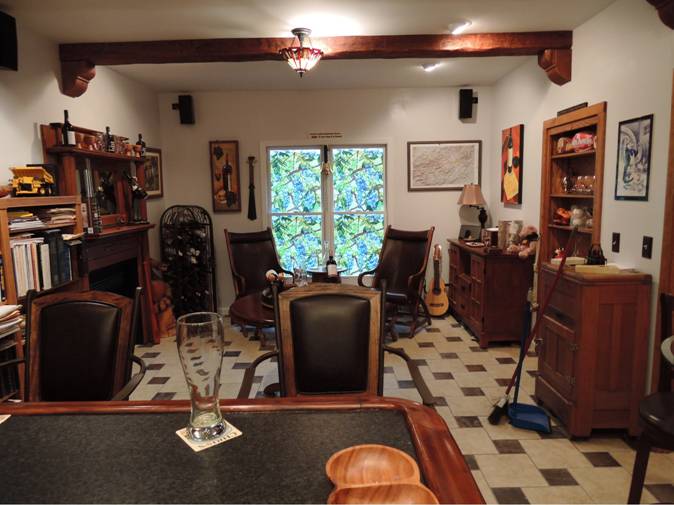 July - A Modern Home's Remodel Adds Historic Character
When these customers from Kentucky wanted to remodel their home to match their hometown's entry on the National Register of Historic Places, our Hand Hewn Cedar Beams in Cocoa helped fit the bill. Vividly realistic, they were used to cover supporting columns and create the look of timber beams, and turned a modern home into somewhere rich with historic character.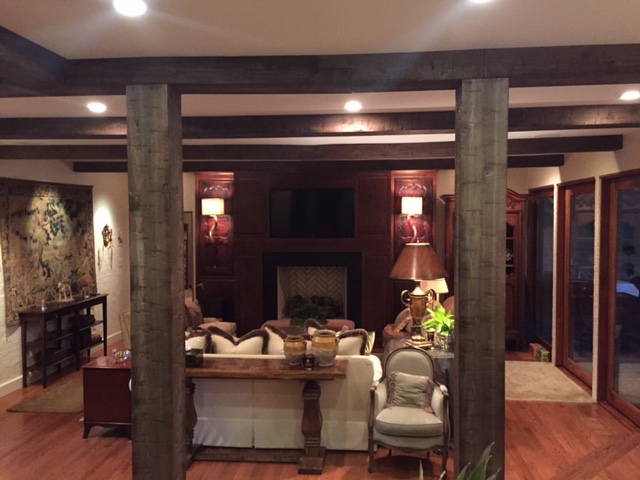 August - Master Bedroom Makeover with Driftwood Beams
Ryan wanted to add some character to his modern bedroom - and the result was a stunningly realistic beam installation that vividly resembled how real exposed timber beams would look. We're really proud to see our products featured here - it's a great project.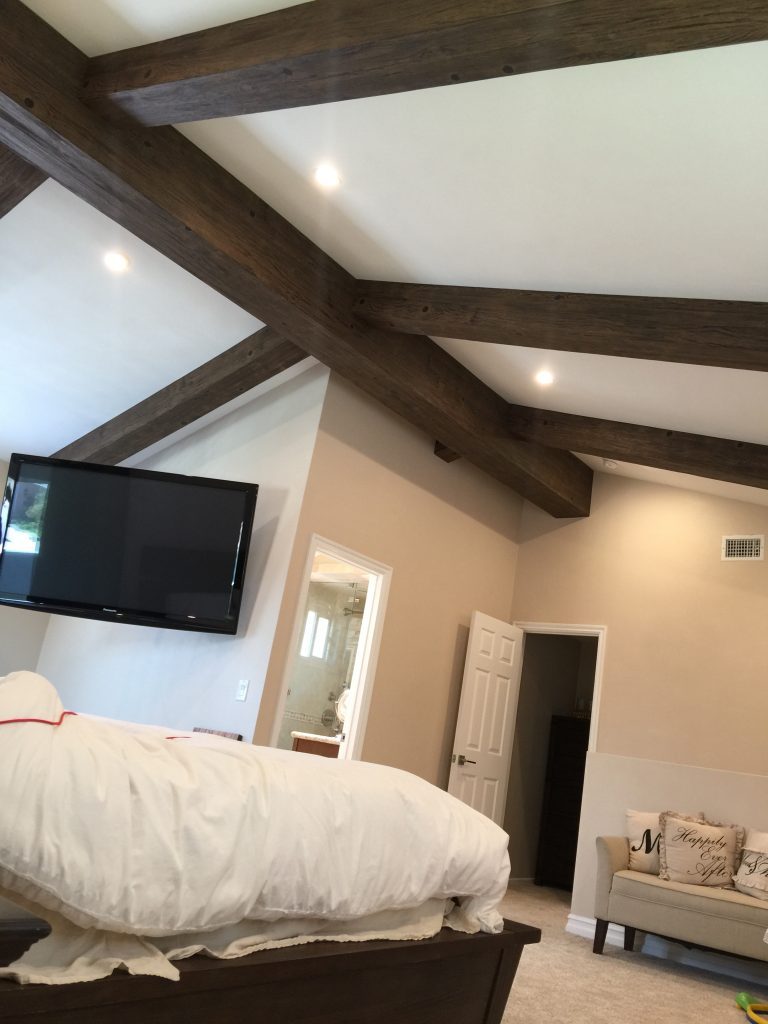 September - Awe-Inspiring Interior Redesign: A Pro Reinvents Her Own Home
You could probably tell that a professional designer was behind this project - interior decorator Andrea Kleiver sent us pictures of her project that would blend seamlessly with those we've been featured on with the DIY Network and HGTV. In this instance she redesigned two of her rooms using Custom Heritage Beams in Rich Walnut and the end results speak for themselves - we're simply blown away at how this project turned out.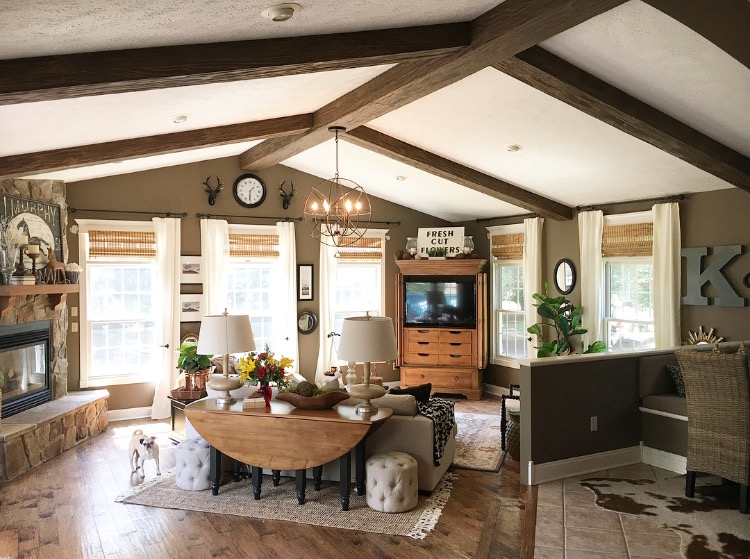 October - Adding Beams to a Large Span Ceiling
Joe and Kasey presented us with an exciting challenge in October, when they struggled to span the length of their massive kitchen with a wooden beam. It was yet another project in which 'going faux' turned out to be better than the real thing; as two long lengths of our Custom Timber Beams spanned the stretch with ease, and after the application of a rubber beam strap looked like a single length of wood.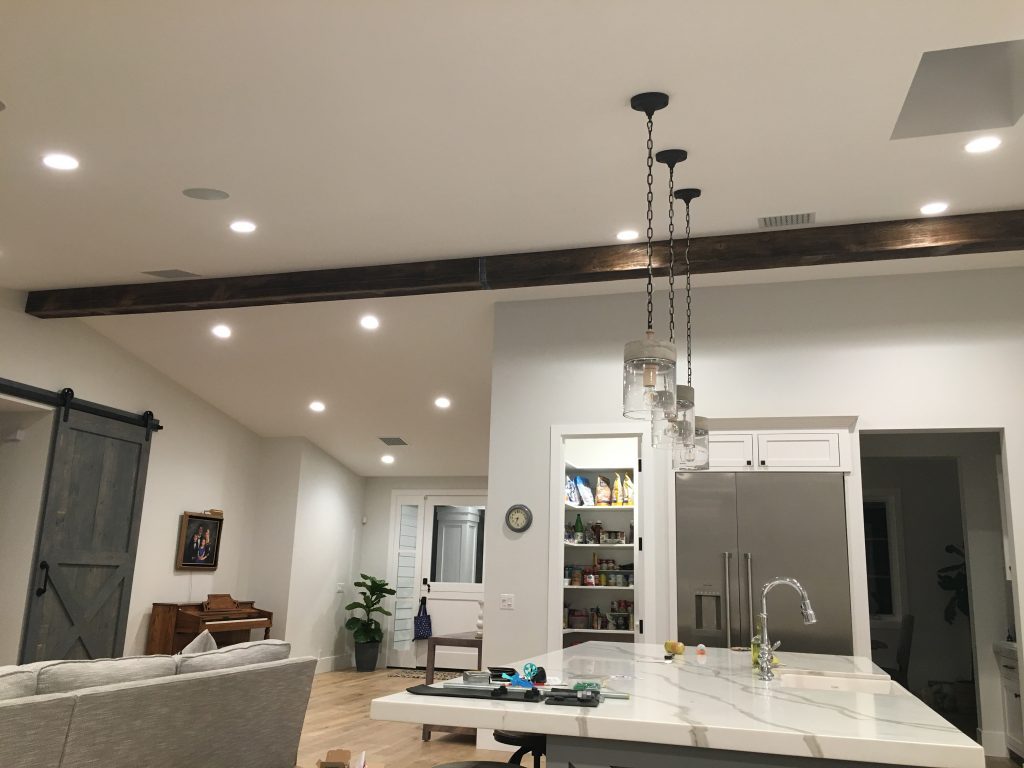 November - Elegant Home Design with Box Beams
Joy's heavenly Sonoma home needed a little extra character, so she invested in Wire Brushed and Barn Board Beams in Cocoa color. Using an astute design aesthetic and a real eye for detail, she wowed us all with this multi-room project.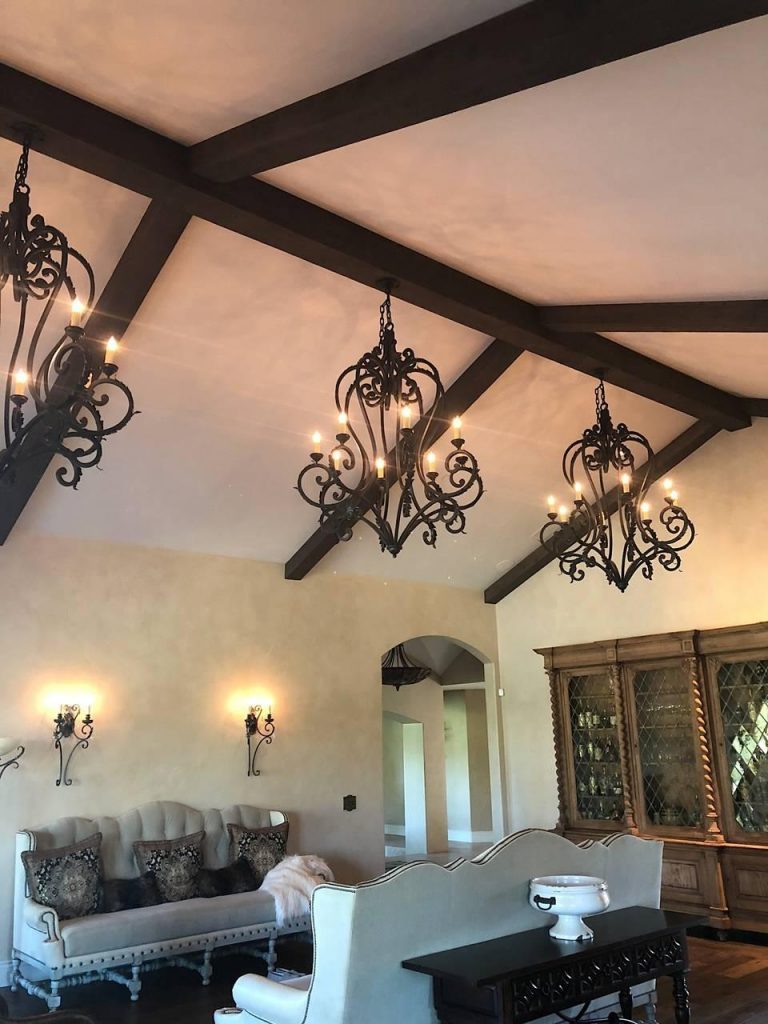 December - Open Layout Room Transformation with Custom Timber
Our final favorite for 2017 is possibly the most astonishing. Eric Smith completely gutted and renovated the interior of his Pennsylvania home - and it's unrecognizable! Adding real stone features and Custom Timber Beams, he created an interior that wouldn't look out of place in a museum. It's truly an astonishing achievement and we couldn't be prouder to have our products play a part in it.