DIY Faux Ceiling Beams - Painting & Staining
Just last month, we made some recommendations for staining your own beams. Funnily enough, that same week we received pictures from a customer who'd done exactly that - and his do it yourself staining and ceiling beam installation was a huge success!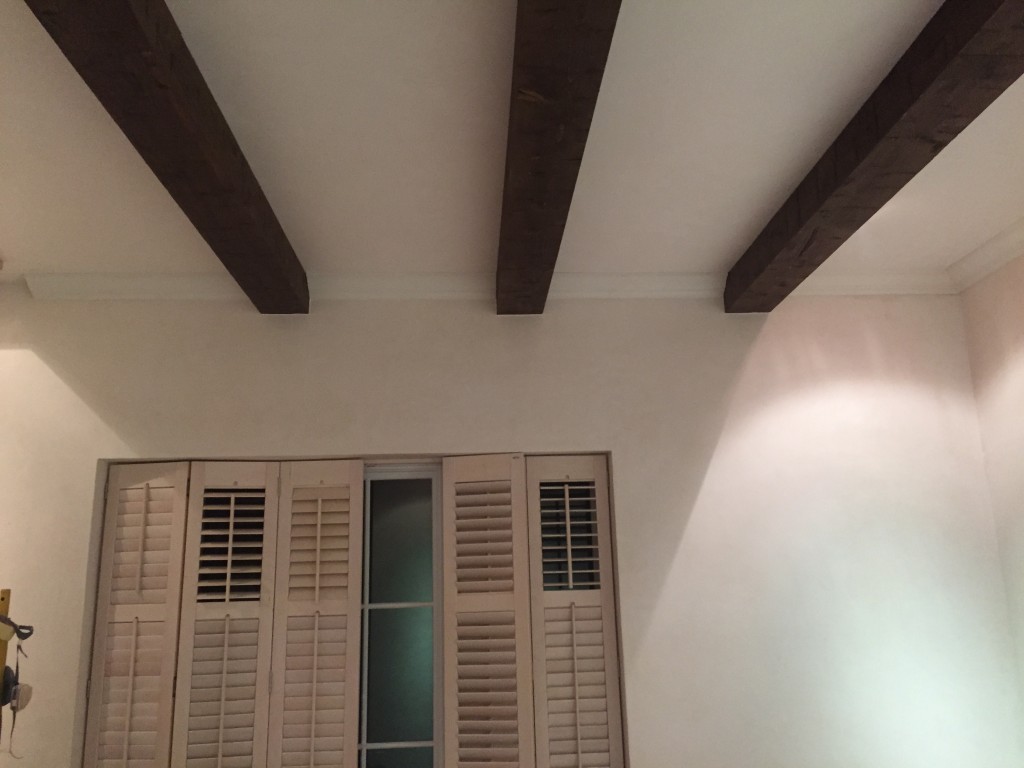 The finished beams look incredible.
These photos were taken after customer Dobh Greystone installed and finished faux ceiling beams throughout his house. They look terrifically realistic, and because he finished them himself, they match the rest of the wooden fixtures throughout his home.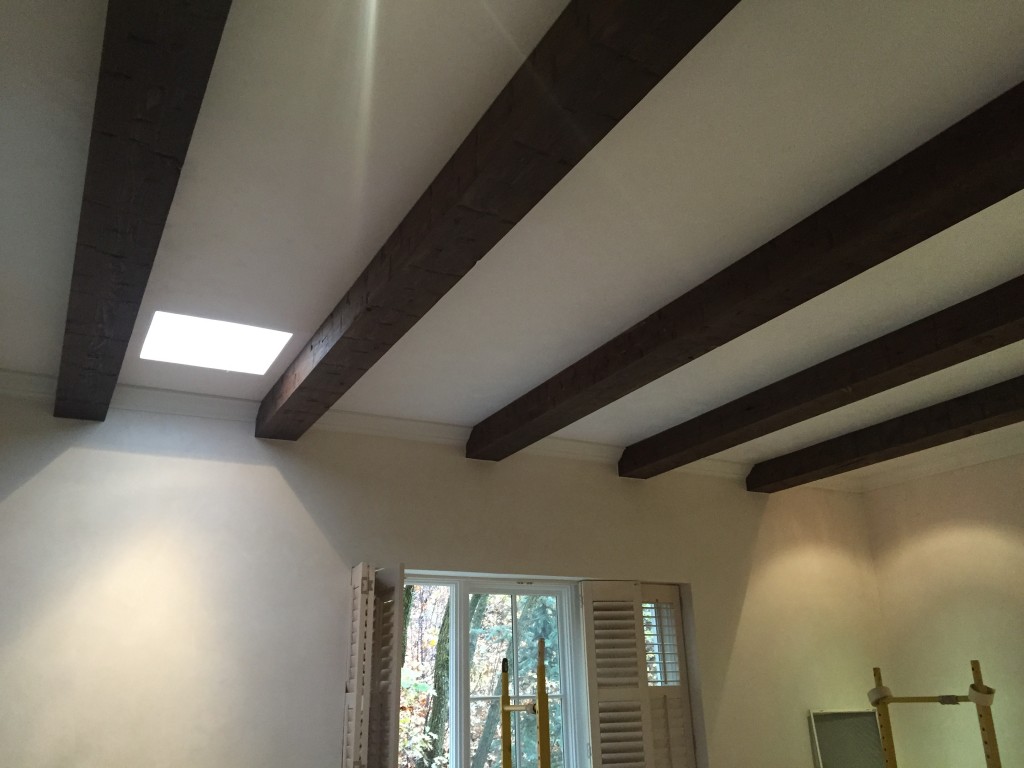 Dobh carefully installed them in the same places REAL wood beams would once have supported a home like his.
Staining our beams is straightforward. You can buy many of them unfinished, or pre-primed, and then it's a case of finishing them with a water-based stain like Benjamin Moore's semi-transparent deck stain "Arborcoat". It goes on just like staining wood - and as you can see from these photographs, the finished product looks amazing.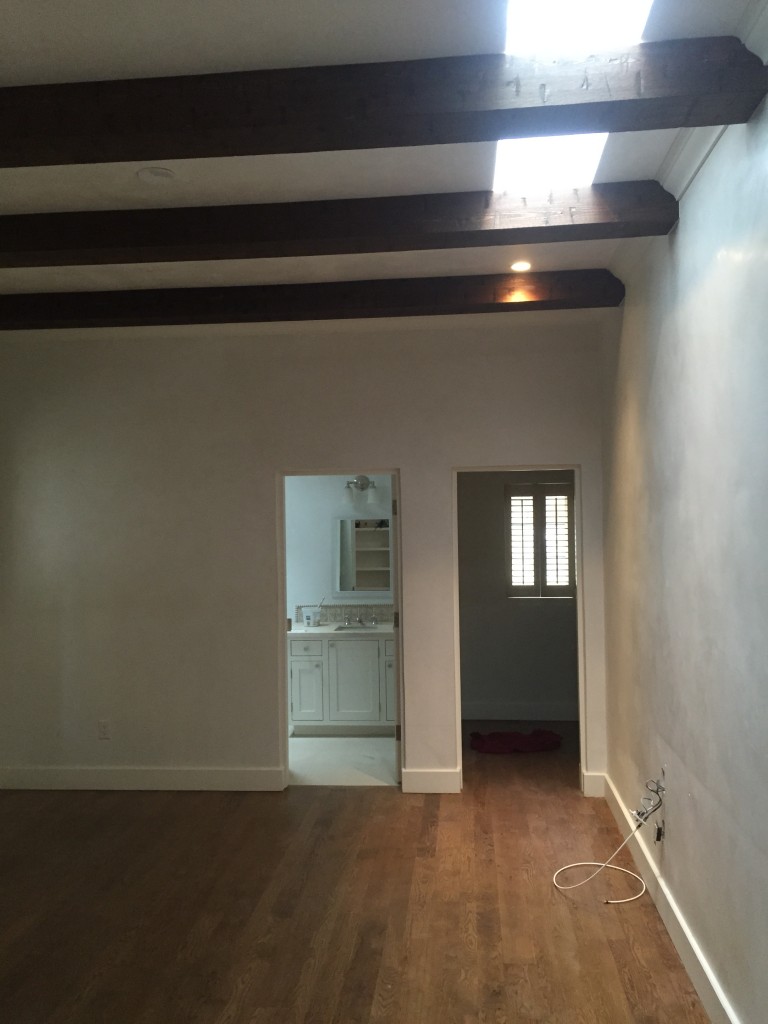 Dobh stained the beams to complement the hardwood floors and other wooden fixtures.
Dobh's real DIY triumph was in strategically installing the beams in a manner consistent with how real beams would have been used to structurally support a building. Along with his expert staining, the end result is a look and feel that's vividly realistic and absolutely seamless with the style and period of the house.
We love receiving pictures like this - and if you've stained your own beams, we would love to see them too! Send pictures to info@fauxwoodbeams.com.