New Retail Space Design for Sperry Outlet
Our beams are shipped all over America. In Utah, a Sperry outlet gave their retail space design a big lift with Driftwood style beams.
With stores nationwide, Sperry is the go-to for their iconic nautical-themed footwear; even if you live nowhere near the ocean. That's certainly the case for customers of their Murray, Utah store; who still enjoy the casual boat shoe throughout the summer.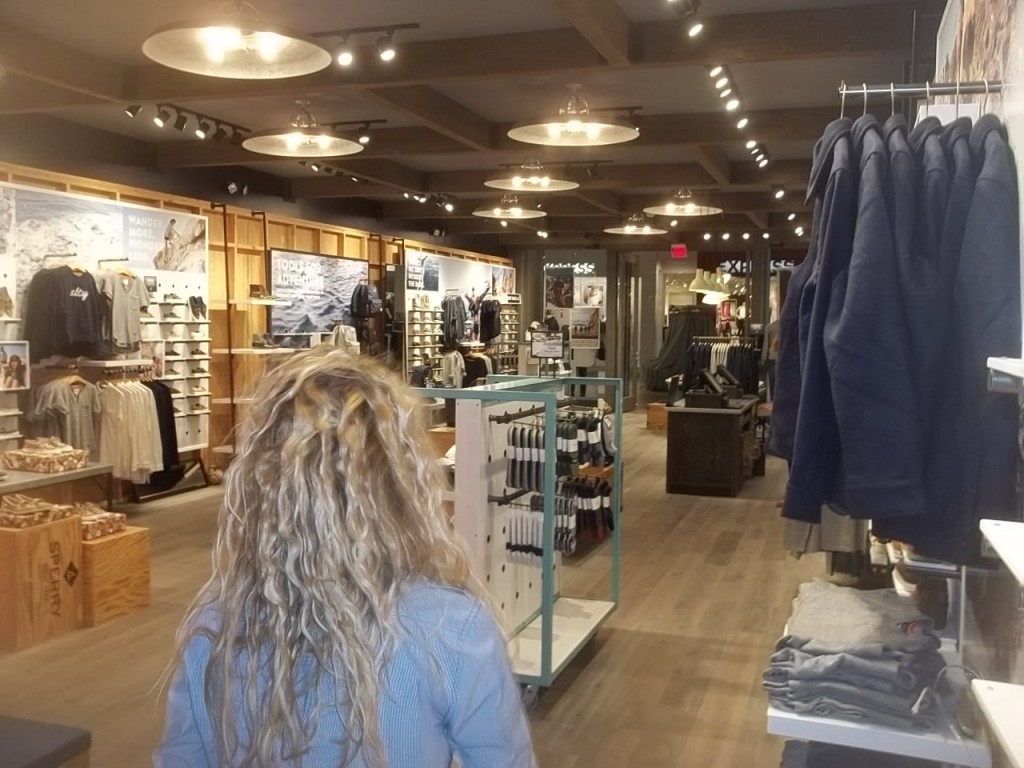 Sperry's gets spiffy with Driftwood beams on the ceiling.
While most people visit the store for footwear, fans of faux beams should look skyward if they ever find themselves in Murray. The Sperry outlet there recently finished a ceiling project using our Custom Driftwood Beams in Walnut; and the finished design looks fantastic.
The choice of of the Driftwood style is perfect for Sperry - totally in-keeping with the nautical theme of their stores. However, even if driftwood wasn't exactly as uncommon a building material in Utah as it is, there'd be lots of reasons why using real timber wouldn't be a smart idea in a modern storefront.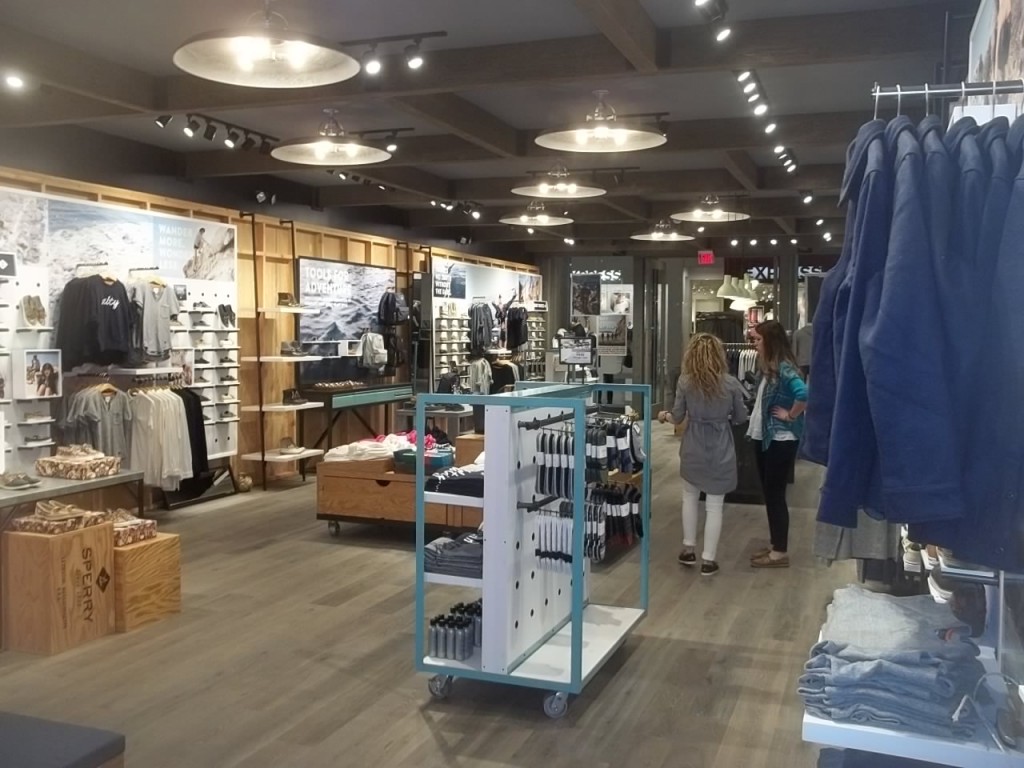 In addition to looking great, the beams nicely conceal ducts and cables.
With real wood beams weighing in at tens or hundreds of pounds, it would be impossible to create an interlaced network of beams like the contractors did for Sperry - installing them in a stylish grid pattern. Even if they could, it would have been prohibitively expensive; and difficult because of the array of ducts and wires weaving their way overhead.
Fortunately, our beams were perfect for addressing all of those issues. Molded from real driftwood and crafted in lightweight polyurethane foam, they weigh a fraction of and cost significantly less than real wood. In addition, the beams are offered in a hollow three-sided style that allows them to slot right over existing ducts, and serve as a channel to run wires and cables through.
Once installed, they look just like the real thing - so much so that you wouldn't be able to tell the difference without getting up on a stepladder for an up close examination.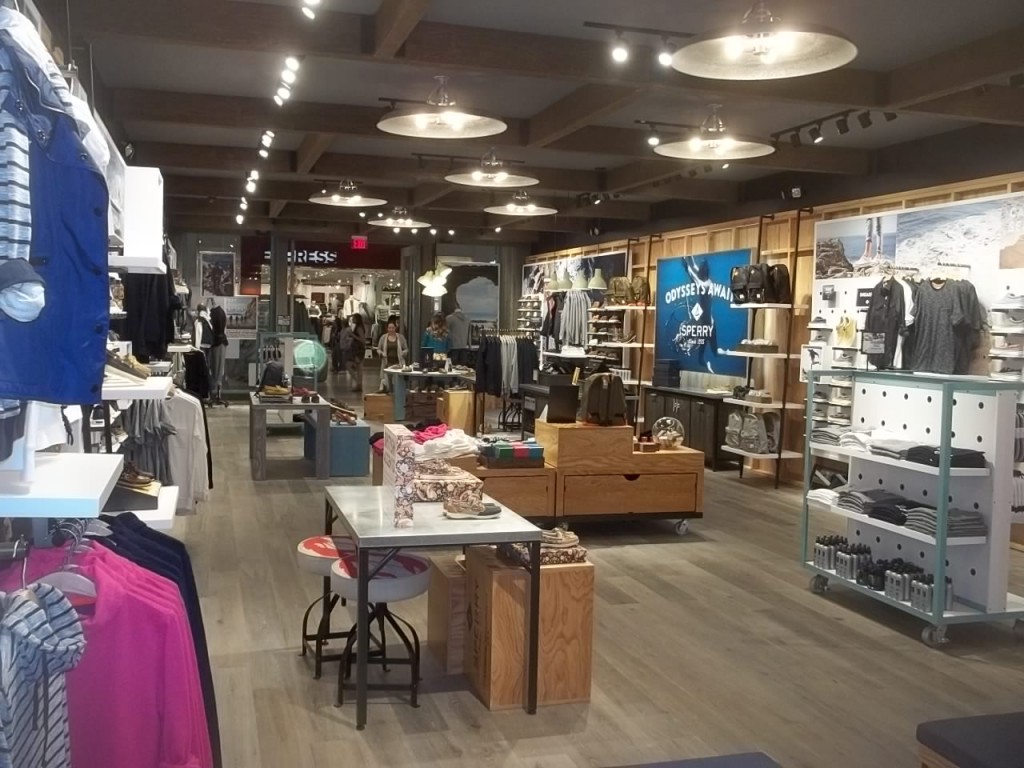 The beams look vividly realistic. It's almost impossible to tell they're not authentic.
Another added benefit is versatility. You can cut and shape the beams with regular construction tools like a wood saw; enabling the interlaced grid pattern you can see from the photos. A two-man crew can quickly and easily install the beams overhead in just a matter of hours; which simply isn't possible with real wood.
The advantages are obvious; especially when the finished project looks as good as it does.
We're really excited to see the end result, and hope that Sperry will be choosing Barron Designs to outfit more of their stores in the future. In the meantime, if you're ever in Murray, Utah be sure to check them out.