Rustic Design for Southwestern Bedroom with Faux Beams
Becky Wood, from Missouri, shared pictures of her fantastic Southwestern bedroom that got a new touch of Rustic.
Dark wood and rich fixtures are always popular in the bedroom; where they provide a warm and cozy look and feel, no matter the age of your home. That's certainly true for Becky Wood, from Knob Noster, Missouri, who recently used beams to add some timeless, classic charm to her bedroom.
Becky's room was already decorated with tasteful southwestern charm - tan and red walls, a warm carpet and an Aztec rug. Dark wood bedside cabinets and headboard added to the rich, cozy look.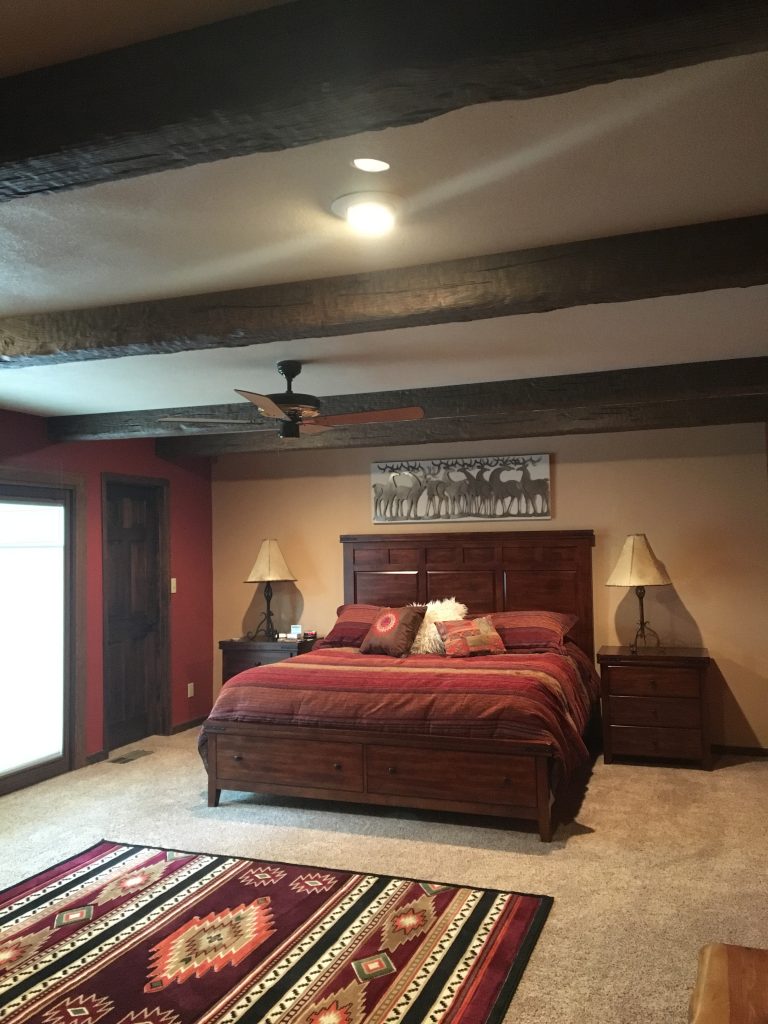 The beams add a gorgeously rustic touch to Becky's Southwestern style bedroom.
But as you can see from the 'before' photo, there was still something missing from Becky's bedroom. The answer, it soon turned out, was a set of our full-length Rustic beams.
Becky chose a series of beams to span the ceiling of her bedroom; and although it was a single and simple addition, it totally transformed the room. By choosing a color that matched the existing wooden furniture, and complemented the warm decor, Becky managed to make the beams look totally authentic - as if they were as much of a fixture as the walls and ceiling.
BEFORE: The bedroom was nice enough, but lacked a certain something.
It's something we attribute to the 'less is more' trick - where a single subtle addition can transform a room more effectively than something much more obvious. While we love the big, dramatic design projects, its ones like this which never fail to impress us.
Installing the beams was a very straight forward task. Mounting blocks are attached to the studs in the ceiling, and then the hollow, u-shaped beams are slotted over the blocks and secured with regular wood screws. Because the beams are so light, it's easy for two - or even one - person to install the beams, and you don't need any special equipment to do it. You can even cut them to size with a regular wood saw.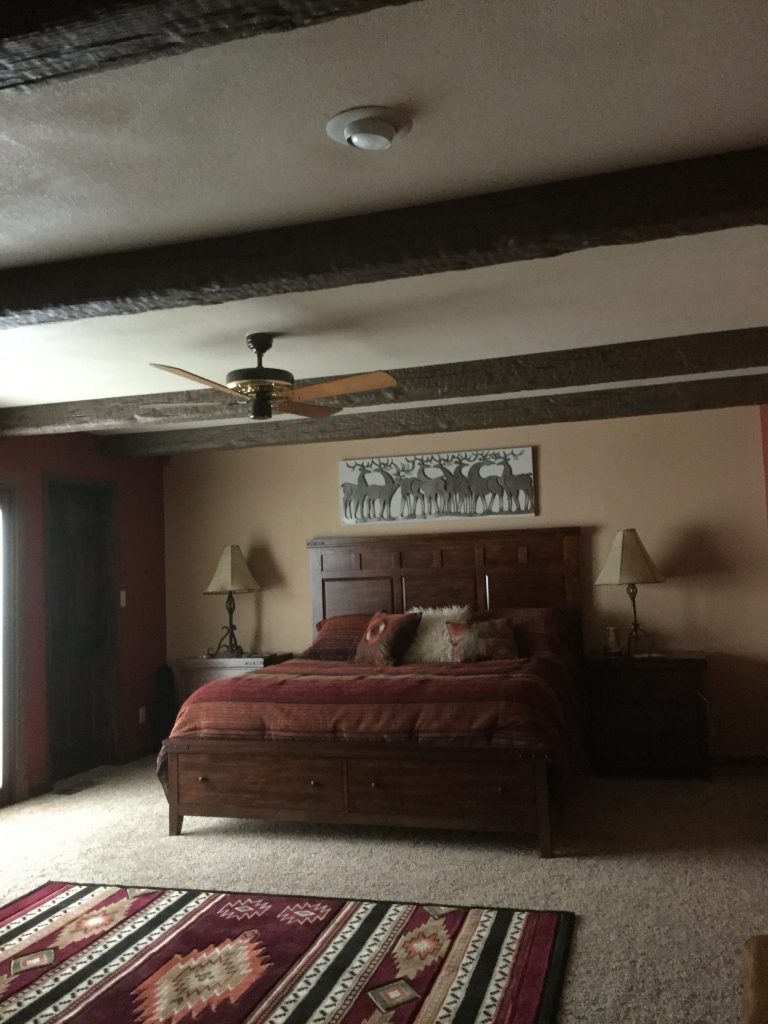 AFTER: The beams look like they are as much a part of the room as the walls and ceiling.
And, as you can see from the pictures, the finished product looks amazing once installed. Even up close, it's practically impossible to tell that these beams are not authentic; and they really bring the whole room together and make it a warm, cozy abode that anybody would be excited to sleep in.