See Barron Designs on FOX
Fauxpanels.com will be featured on the FOX network's new hit show Home Free.
We're still in mourning for the hit TV show Extreme Makeover: Home Edition. Our products were featured on that awesome show a number of times, and we loved the concept and execution.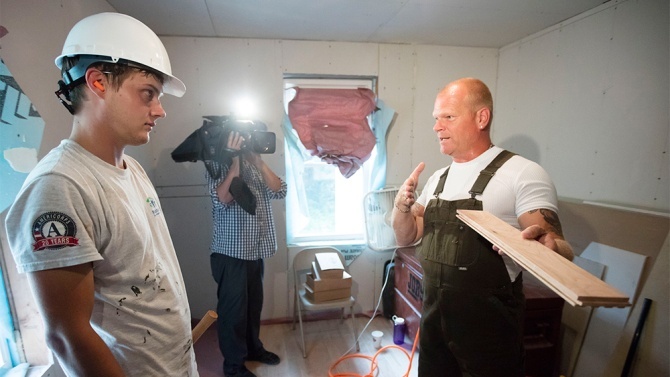 CR: Ben Hider / FOX. © FOX Broadcasting.
But the good news is that FOX has paired up with producer of Extreme Makeover: Home Edition to launch a new show to fill that void - and products will be making a guest appearance!
Home Free just launched its second season and airs on Thursdays at 9/8c. Hosted by venerable DIY'er Mike Holmes (from Holmes on Homes) and his new co-host, Tim Tebow, it's a home renovation shows with a twist - following nine couples working together and competing to win their dream home.
The contestants from Home Free get ready to work
We're excited to be part of the project, and happy to donate our products to such a worthy cause. Just like with EMHE, our panels are perfect for this sort of makeover because they're affordable, lightweight and easy to install - and they look fantastic.
You can see our products featured in Episode 2, airing on Thursday, June 23 at 9/8c. Make sure you tune in!