Save 10% on Norwich Panels Throughout May!
It's time to put paid to procrastination! Strike while the iron is hot, and save 10% on our Norwich line of faux stone and rock panels this May!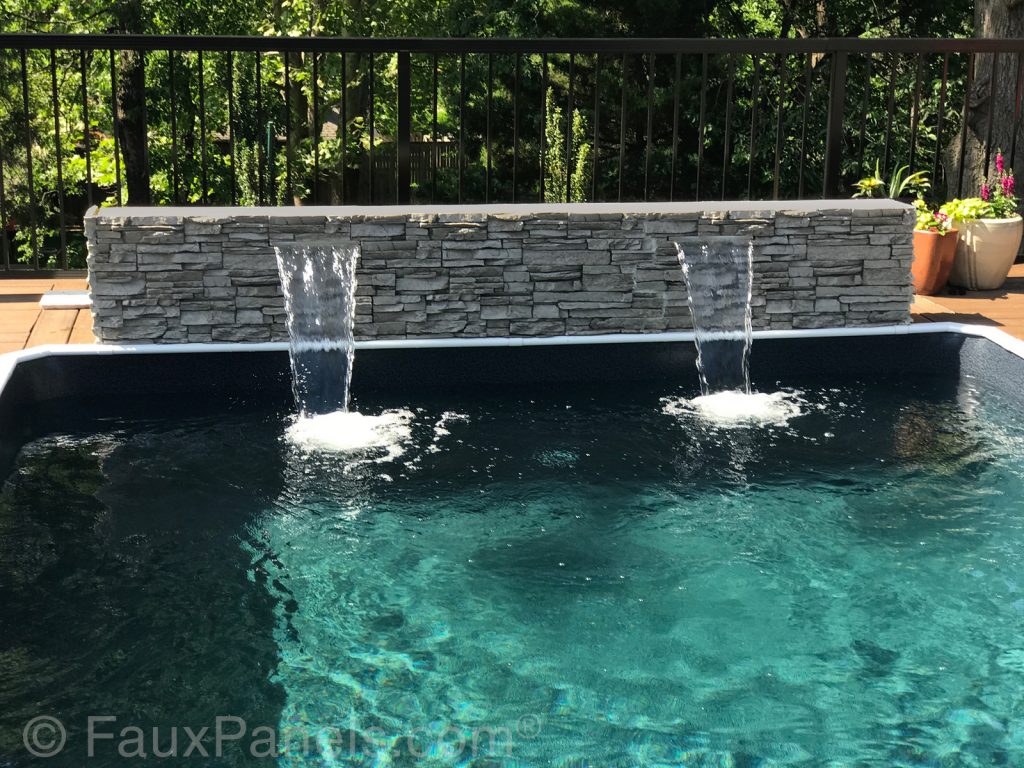 Norwich Stacked Stone in Gray Rock
One thing we hear from FauxPanels.com customers all the time, especially when they send in photos of their completed projects, is: "Why didn't we do this sooner?"
The moment the final detail is finished on a new kitchen backsplash, a stone accent wall or new exterior siding, it's difficult not to stand back and wonder why you held off on embarking on the project for so long. After all, it looks so good now it's completed...
But nobody should feel bad about this. In fact, it's an almost ubiquitous psychological phenomenon. A lot of us our hold off from embarking on ambitious projects simply because they're ambitious. It's difficult to know where to start - and it's easy to put off an important-but-not-urgent project in favor of something less-important-but-more-urgent. This is why almost every homeowner has a broken fixture they've been meaning to repair for years, or a host of spare parts in their garage they've been intending to swap out for months.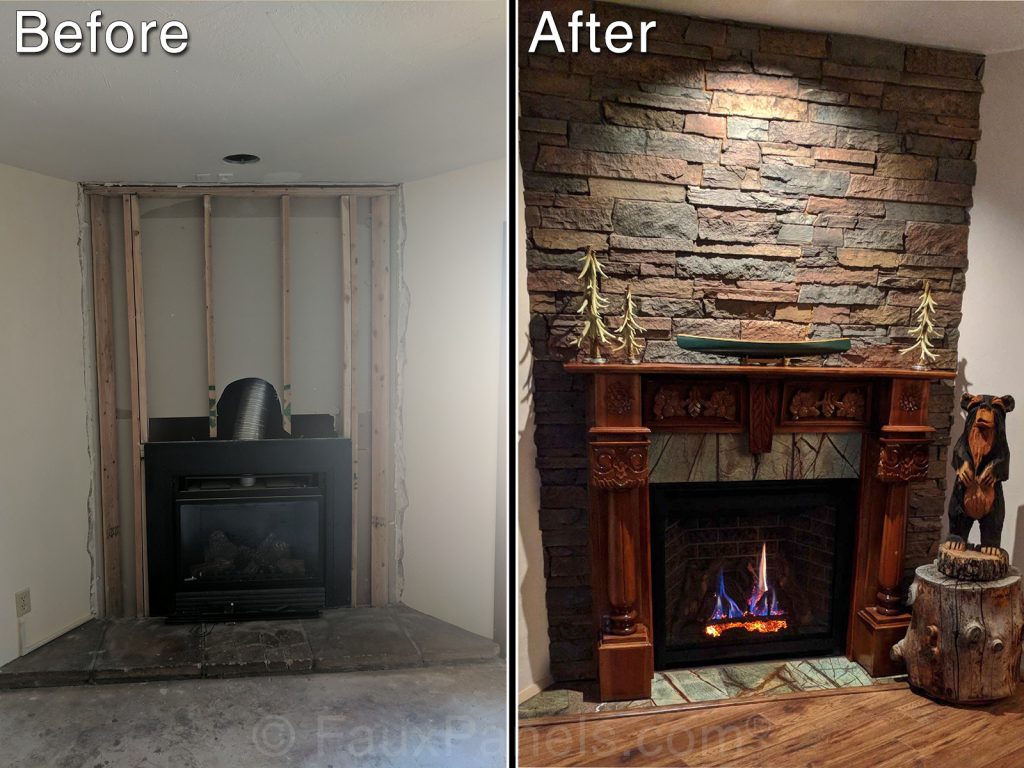 Norwich Dakota Stonewall panels, in Earth color.
In the case of my parents, for example, they had boxes and boxes of new tiles for their kitchen floor that they'd bought the moment they moved in... And when they left their house ten years later, the boxes were still unopened (somebody got a bargain at that yard sale.)
As it turns out, the only cure for procrastination is motivation - and this month, FauxPanels.com is helping motivate you to embark on the design project you've been plotting by offering an incredible 10% saving on every panel in our Norwich line of products (well, as long as they're in one of our wide range of standard colors.)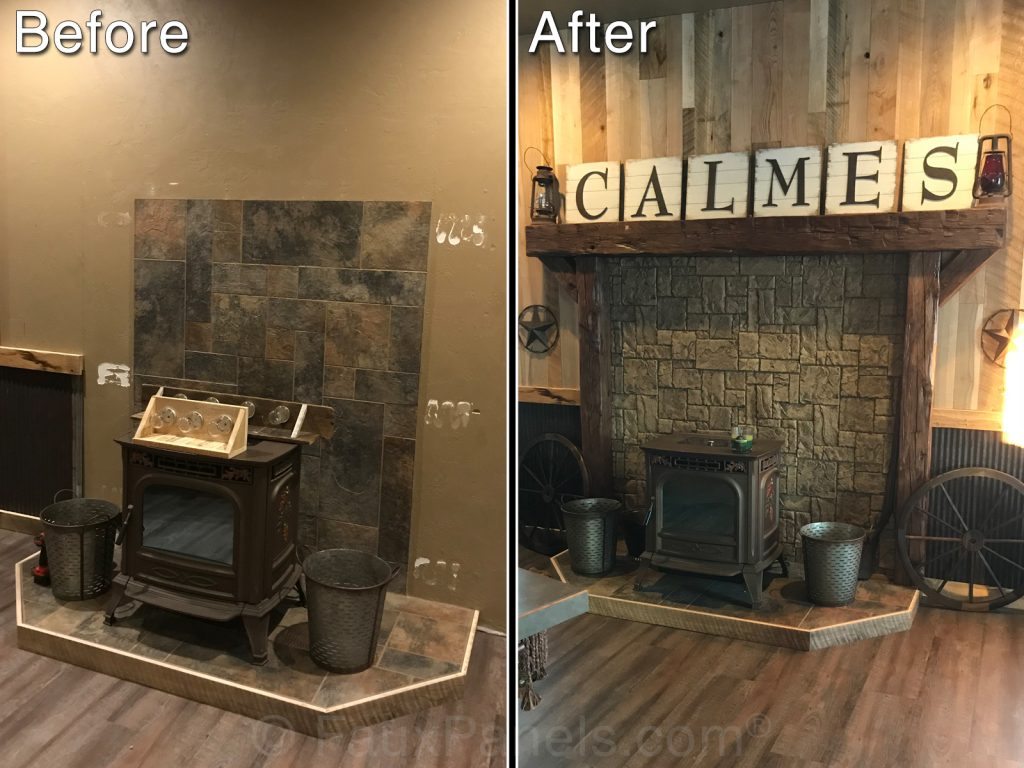 Norwich Carolina Random Rock in Taffy Beige
Our Norwich panels, in case you're not familiar, encompass a wide variety of styles and textures, including our best-selling Colorado Stacked Stone, and our beautiful Carolina Random Rock panels. Each panel is made from thick, durable and lightweight polyurethane foam, and vividly recreates every detail from the original mold material - meaning you can get the incredibly realistic look of stacked stone, drystack or rock anywhere in your home, and for a fraction of the price of using the 'real' thing.
Take a look at more pictures in our Norwich photo gallery for additional inspiration. The Norwich line of products remain some of our most popular and best-selling, and it's likely that if you've been pondering a project for a while now, one of our Norwich products will be just what you're looking for to turn your vision into reality. Savings like these don't come up very often, so take the opportunity to purchase the materials you need now, and not only will you have taken the first step towards embarking on your project - you'll also have saved some significant cash while doing so.
Just don't forget to send in pictures of your project when you're done! We'd love to see them, and might even feature them on this blog!