We love receiving photos from our customers showcasing the innovative, effective, and inspiring ways they have used faux wood beams to spruce up their homes. Elvia Cox, an interior redesigner from Voorhees, NJ, just sent us these fabulous shots of her dining room and kitchen, which she made-over using our sandblasted beams. The transformation is unreal; it's hard to believe this is the same room!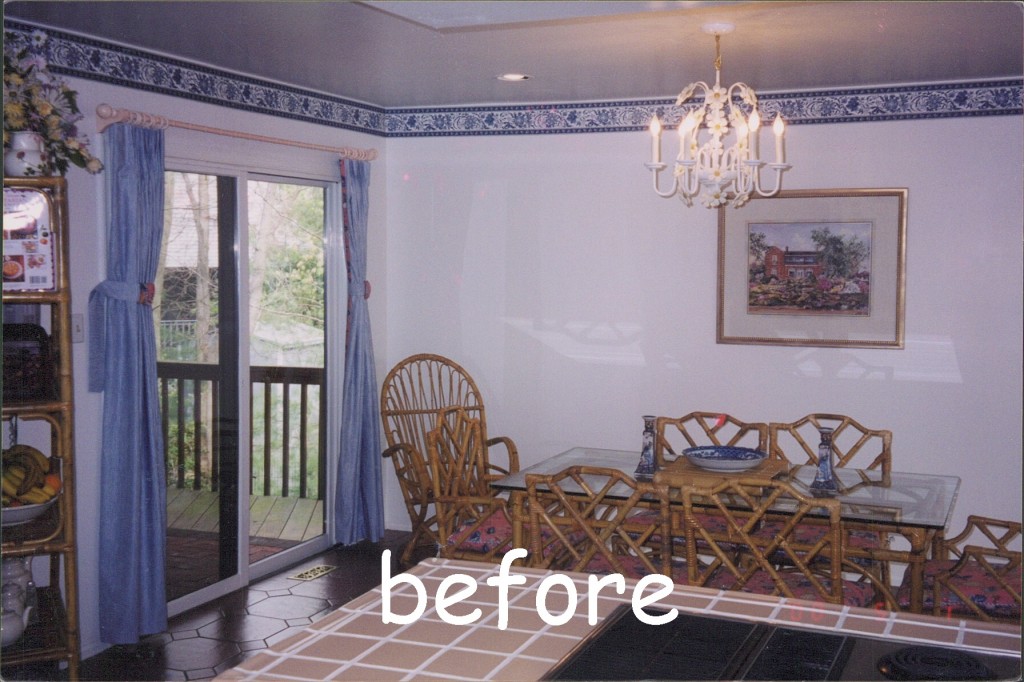 "The goal of this project was to evoke the feeling of a French country-style kitchen," says Elvia. I think you'll agree that her vision was realized. With the warm neutrals, cornflower blues, and toile fabrics you can practically feel the French Riviera's cool breeze waltz through the windows.
French Country Charm With Beams
The ceiling's faux beams, however, complete this room's dramatic transformation (we are happy to say!). Elvia agrees, "The beams immediately added warmth and architectural interest to the room."
Elvia, owner of Uniquely Yours Redesign, an interior redesign company based in New Jersey, is no stranger to home remodeling projects. But, even so, she loved the ease with which the beams could be installed in her own home.
"The directions for the installation of the beams on the website were excellent, and so easy to follow," Elvia told us.
Not one to boast, Elvia downplays the success of her complete redesign. "We have received some lovely comments on this room," she concedes. We're sure she has! Nice work Elvia, you want to come redesign my dining room?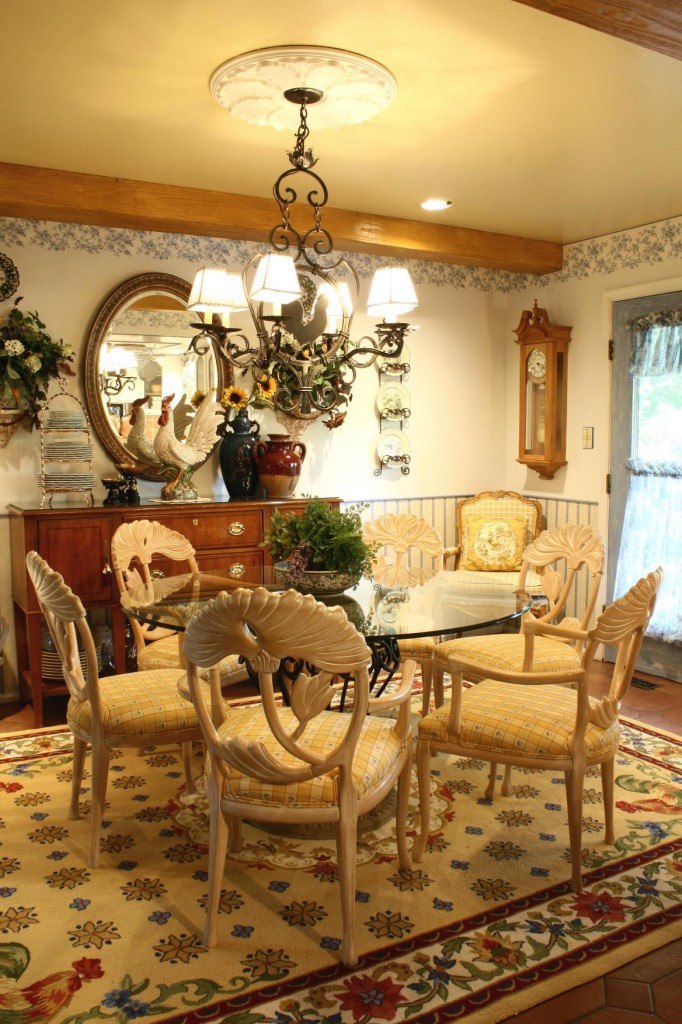 Have photos of your most recent faux wood beams remodeling project? Don't be shy, send them our way.