RV Remodeling Tips: Wall Panels have Lesser Weight
Over the years, we have learned how popular our wall panels are for RV interior remodeling. Owners of recreational vehicles love the panels because they are so easy to install and look just like real stone, brick, and wood. What RV owners also love about the panels is that they are so lightweight.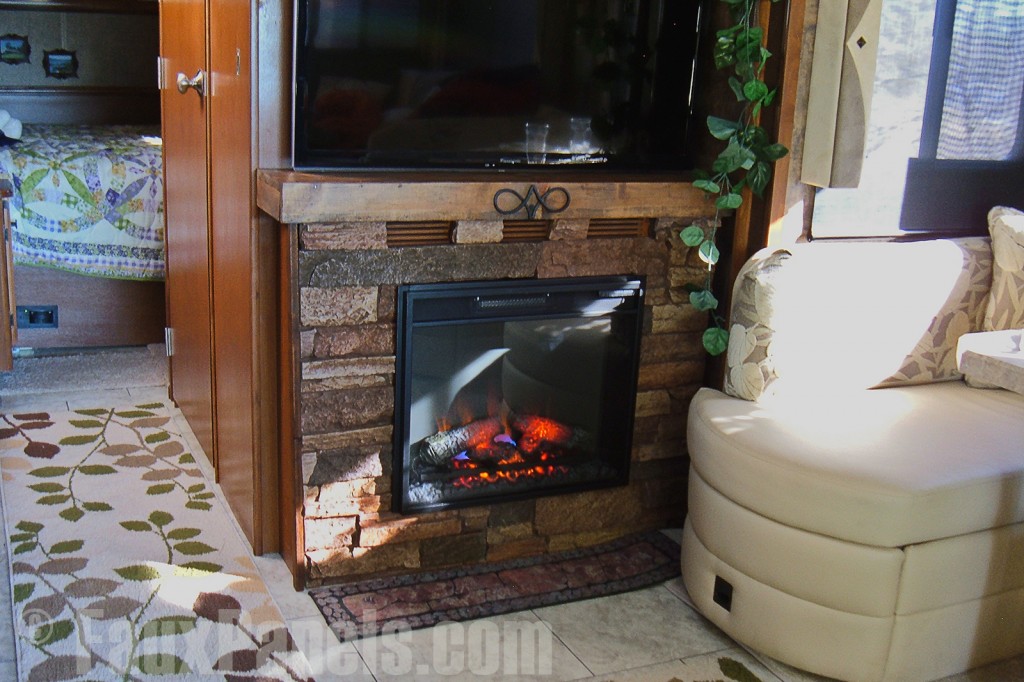 In all states, recreational vehicles and mobile homes cannot exceed a certain weight. This weight is known as their Gross Vehicle Weight Rating (GVWR). The Gross Vehicle Weight (GVW) is the weight of the vehicle when it's fully loaded. This includes all passengers, cargo, fluids, and any additional equipment, when measured on a scale.
The GVW is an important number, because without it, mobile home owners won't be able to know if they are within the limits of the GVWR, which is set forth by regulations, the manufacturer of the vehicle, and state laws. Although the gross weight can be estimated based on the information provided by the dealer or manufacturer, the one way to be sure of it is to drive the vehicle on a scale and measure it.
When the exact GVW is known, if it exceeds the GVWR, also known as the Maximum Loaded Trailer Weight, then the mobile home or recreational vehicle is unsafe to operate.
This is why RV owners have been thrilled with faux panels. While decorating the interiors and exteriors of their homes, they are able to replicate the look of real stone and wood while staying safely within the limits of the vehicle's Gross Vehicle Weight Rating. As a result, a whole array of design options open up that wouldn't be available to them with real brick and stone.
The three customer testimonials and photos below are evidence that faux panels are outstanding design elements for mobile homes and recreational vehicles.
Attn. Customer Service, I installed your material in my RV it looks GREAT. –customer, FL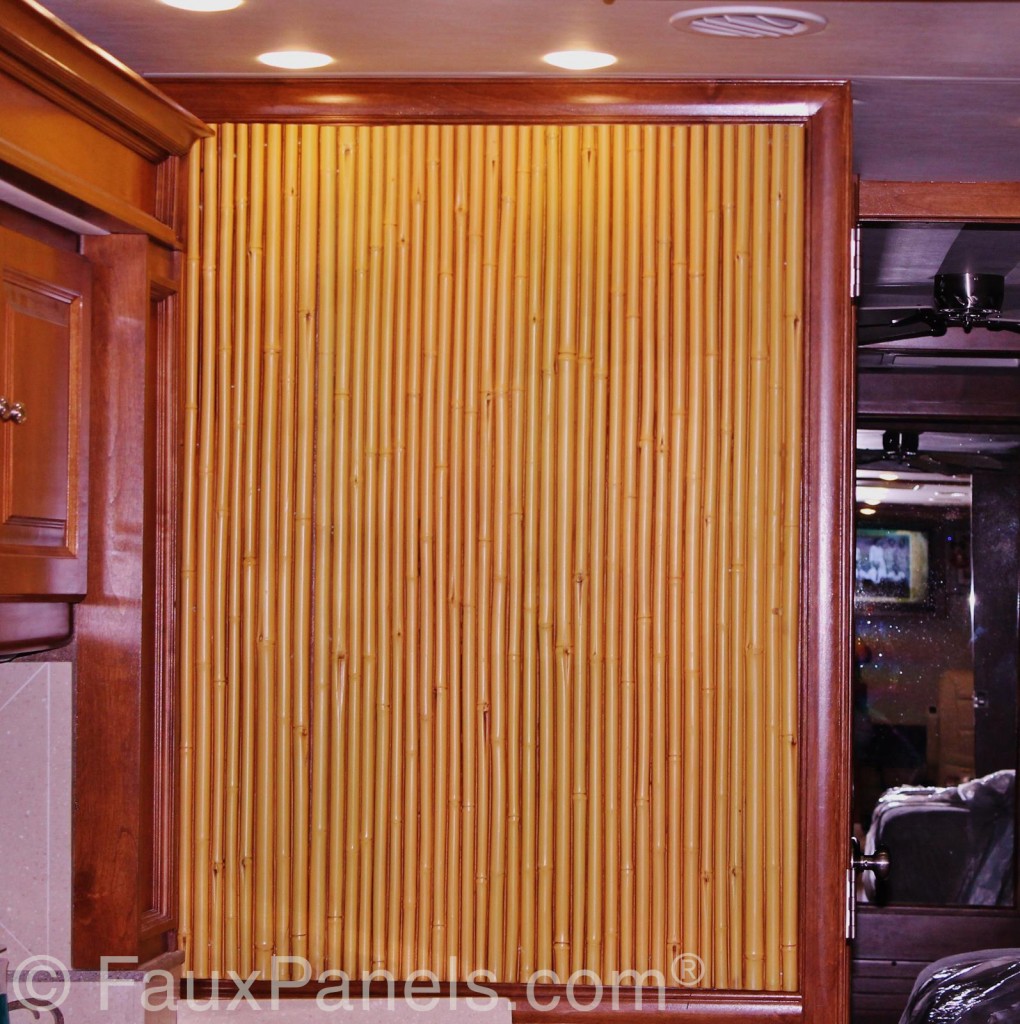 We received our Norwich Sierra Brown Stonewall Panel the end of the week, worked on installing it in a lower cabinet below the TV over the weekend and by Monday we had finished the installation of our fireplace, panel and our mantel in our motor home. We wanted to have a fireplace in our motor home and save money by doing it ourselves. Also we'd never seen a motor home with a stone fireplace like we wanted. We built the mantel ourselves from some scrap wood we had, sanded and stained it to complement the colors in the stone. In order to prevent us from making a mistake cutting the stone, we made a paper pattern first with our measurements written on it. We built a frame for the fireplace so it wouldn't move when the motor home was traveling. Following the paper pattern, we cut and installed the stone and fireplace. Those who have seen it, have said "Wow, it looks so real". It has become the centerpiece of our motor home, making it feel like a cabin instead of a motor home. –Connie M.

The front of my mobile home gets the most sun, and quickly fades the paint, particularly the brown. So my contractor suggested that we put faux panels on the front brown section, and with the warranty you offer, I would not have to worry about the fading and repainting for a very long time. I used the Nailon used brick.
Pictures are attached, and I think you will agree, it looks fabulous. I am so very happy with the results and have received many complements.
A VERY happy customer. - Brenda E, El Cajon, CA
If you'd like to get more ideas on how stone, brick and wood panels can enhance your own project, take a look at our photo gallery and let us know what you think.