We often write that our panels are in many ways, 'better than the real thing.' This recent project demonstrates that statement once again. A customer upgraded his RV's interior design with rustic stone style, an remodel that wouldn't have been possible with natural stone.
One of the most characteristic things about brick and stone is that they're
heavy. 
But heavy isn't always a good thing - especially in a vehicle. When it comes to anything with four (or more) wheels, you want to keep things as light as possible to increase fuel efficiency, improve handling and provide more speed.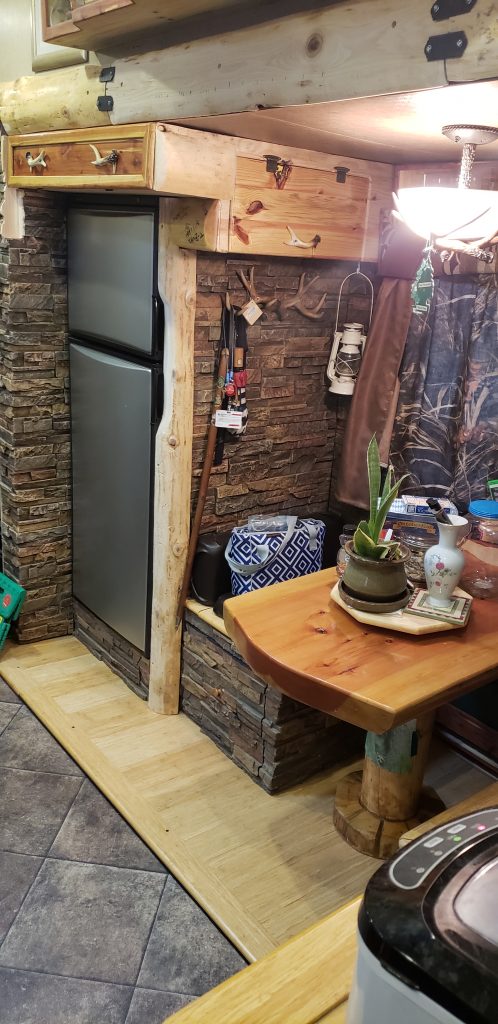 The RV's interior design captures the look of a rustic hunting lodge with the help of Wellington Drystack panels. This posed a dilemma for FauxPanels.com customer Gregg Remedes, who wanted to update the interior of his recreational vehicle (RV) with some internal paneling to provide insulation and preserve the chill of the air conditioning.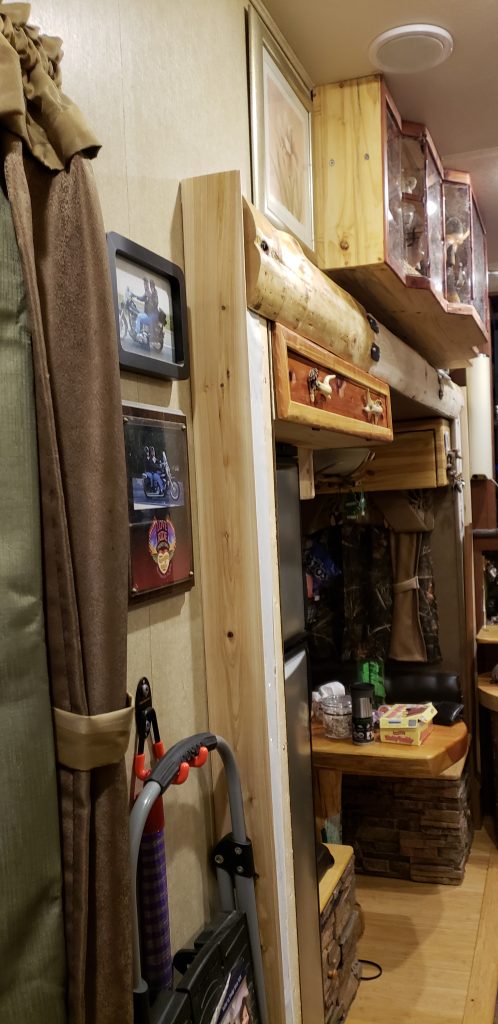 Gregg included many wood accents which complement the panels perfectly. He was inspired to give it a rustic look similar to a classic hunting lodge - since he'd already added beautiful wood features and hunting-themed curtains. However, Gregg really needed a touch of stone to really complete the look. The idea of using any type of real or manufactured stone was out -- not only due to the weight issue, but also the impracticality of installing it in a place that vibrates and shifts a lot. It first seemed that Gregg was short on options... ...until he discovered FauxPanels.com.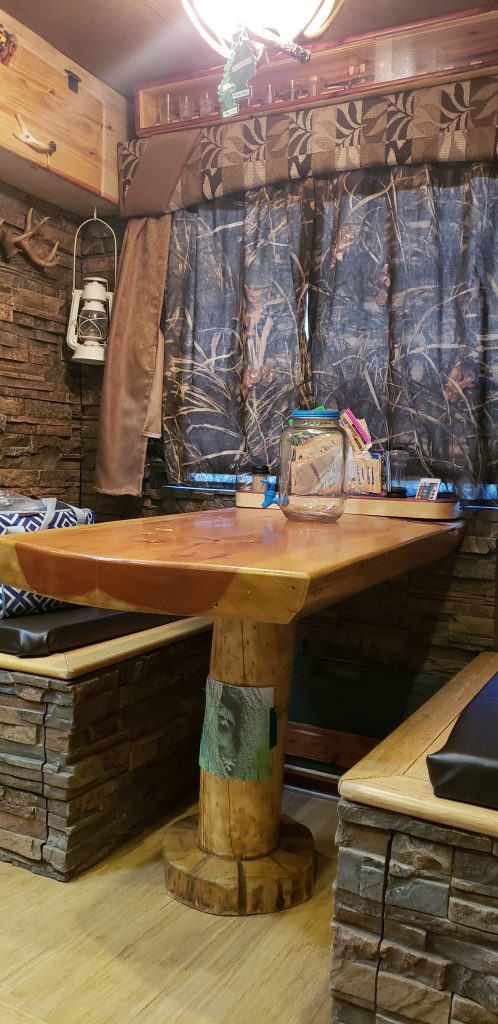 Gregg immediately identified our
Wellington Dry Stack panels in Earth tone
as
exactly
the look he was going for - and because our panels are manufactured from lightweight and durable polyurethane foam, they had none of the weight issues that any type of real stone would present. Even better, the design of our panels was perfect for Gregg's application. Instead of sticking individual pieces of brick onto a wall surface with mortar, Gregg was able to cut our large, flat panels to fit and install them directly to the flat surface using regular construction adhesive. It meant the installation took a fraction of the time; and was a lot more robust than stone or brick fragments would have been. Gregg further streamlined the installation by using our accessory corner pieces, which provided a quick and seamless solution for the 90-degree corners he installed our panels around. So installation was a breeze - and, most importantly, the panels look
great
.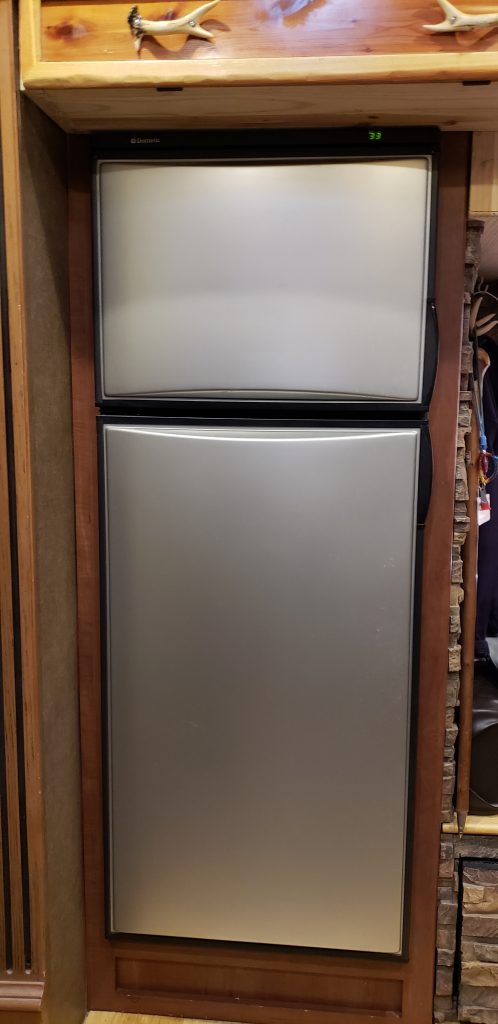 As space was limited, it was great that Gregg could easily cut the panels to size with regular woodworking tools. This is where the 'better than the real thing' claim comes into play. By definition, Gregg had to compromise on what he wanted (real stone) because of the limitations of where he wanted to install it (in an RV.) Thanks to the panels, Gregg
didn't
have to compromise on style. They look incredibly realistic -- you have to reach out and touch the detailed three-dimensional texture to confirm it's not actual stone. And, even better, our panels fulfilled the need that inspired this entire project - helping insulate his RV. "This summer in southern California the temperatures were in the triple digits," Gregg writes in the email that accompanied these pictures. "I am a full time RVer and what a temperature difference your Wellington panels made for us! I checked the difference between the factory wall and the wall I installed the panels on and it was a very noticeable difference. After experiencing such a positive difference it motivated me to continue on my project." "These panels and corners that I have been using are so easy to cut and trim it's amazing. I do all of my big cuts with my circular saw and minor trimming with an exact knife. Awesome product."