FauxWoodBeams.com doesn't just do beams. We offer a variety of other products, and one of the most exciting are planks.
Planks combined with beams transform an antique home's ceiling. Wooden planks are a staple of good interior and exterior design. More than a few houses have been sold on the promise of their hardwood floors before, and adding planks to ceilings, walls or exteriors is a great way to add a classic, rustic look to your home. But using real planks has a number of issues. First off, any real timber is expensive - especially if you want it to look good. Reclaimed planks and beams are increasingly expensive, and the quality of the product you get - since it's genuinely 'reclaimed' from pallets, barns and the like - varies wildly.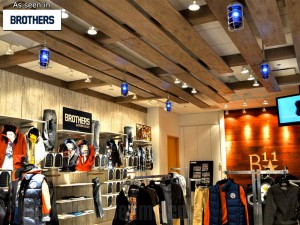 Less is more. Just a few planks gave a fantastic rustic look to this store front. Secondly, reclaimed timber can be fragile, and new wood has to be stained and cut to suit. Plus, even with protective layers like creosote, authentic wood is vulnerable to the elements. Bees and wasps, especially, are attracted to exterior wood to make their nests in; and that's never a good thing near your family and pets. These are reasons why we added planks to our inventory. With the same molding and injection techniques used to make the beams, we have created a lineup of planks made from lightweight and durable high-density polyurethane.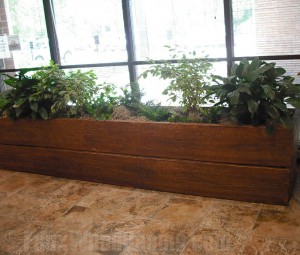 Planks added to an indoor window planter gives this office a touch of rustic charm. The planks are impervious to the elements and resistant to insects, but look almost indistinguishable from real wood. Even better, they're significantly cheaper and much easier to install. And the final advantage? They have a beautiful, rustic look that's
consistent
. Using reclaimed wood always presents the risk that one plank won't match up with the others. That's never a problem when you go "faux."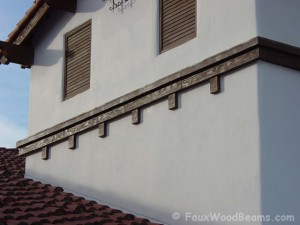 Planks on the exterior of a home can give a fantastic timeless look. So whether you use them for an accent wall, a ceiling project or exterior decoration, you get the best of both worlds: Rugged, durable and affordable materials, that provide the rustic, character-rich look of real wood.