While it's always nice for stores to have appealing interior décor, great retail storefront ideas are essential for attracting customers.  Often times, business exteriors don't have the visual appeal that more successful stores do.  When storefronts are colorful, classier, and livelier than others, it's a good bet more customers will notice. Thanks to the highly durable, weatherproof quality of faux stone, retail store owners can decorate the exterior of their business just as effectively as they can the interior.  Many store owners have seen a significant increase in foot traffic after they've remodeled their storefronts with stone or brick veneer.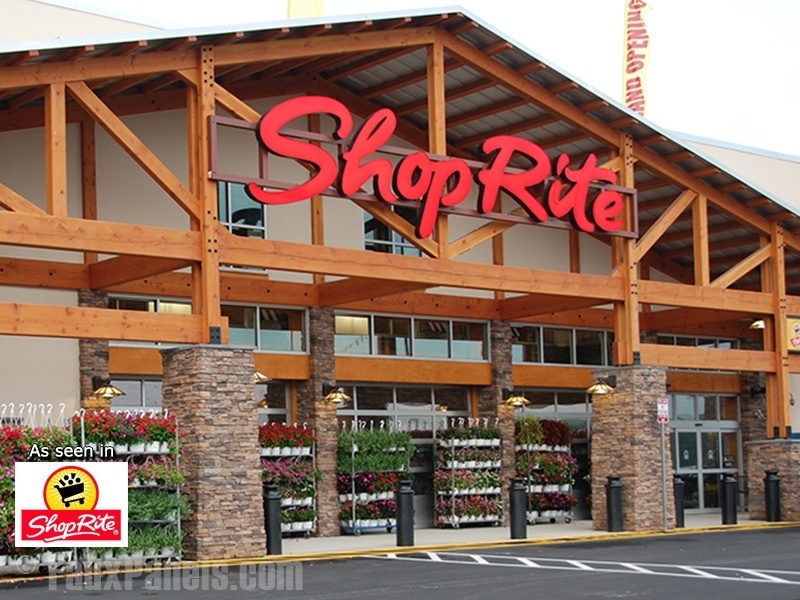 A Shop Rite store remodeled with Stacked Stone columns in Sierra Brown
Faux stone provides a fast, simple, and cost-effective way to redesign store exteriors.  There won't be a need to close your store or even hire a contractor to do the installation.  Before you know it, you'll have a transformed storefront, and a whole new influx of customers.  What's better than that? Our large array of styles allows you to create an eye-catching exterior design, giving you the attractive look of real stone, rock or brick.  Install Random Rock panels on your hardware store for a professional look.  Add Stacked Stone columns to a hotel's front entrance.  Use brick style panels to create an appealing siding design for your convenience store.  There are countless options for upgrading your storefront from boring to remarkable. Browse through a few examples of retail exteriors made fabulous with faux stone. Our
Carlton Fieldstone panels
in Summer Tan create added appeal for this insurance company storefront.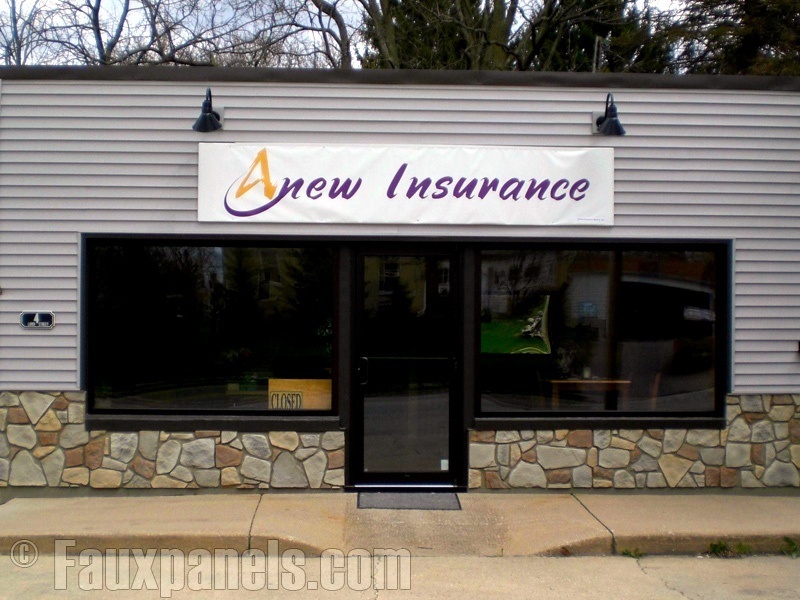 This insurance company gets a nice facelift with Fieldstone panels.
Carpet Superstores perked up its exterior with the help of
Regency Stacked Stone
in Tudor color.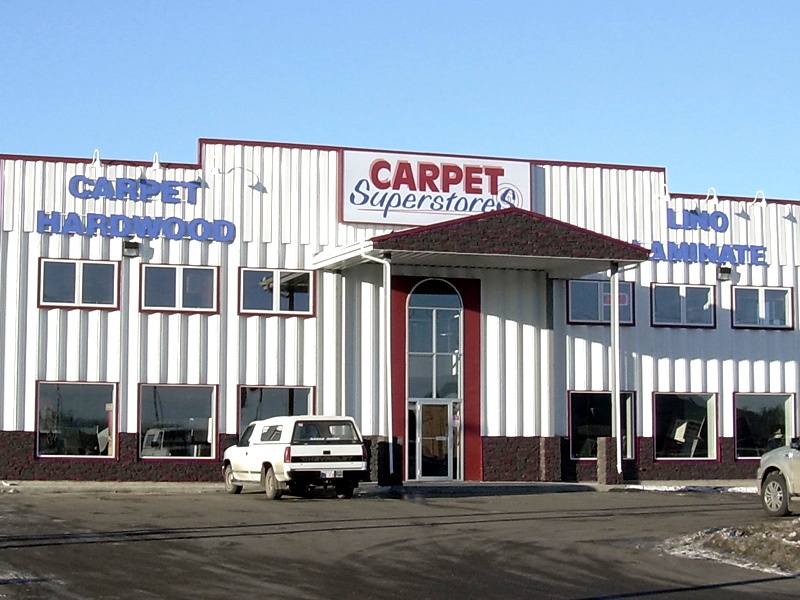 Stacked Stone panels in Tudor color contrast nicely with the white siding
Novi Random Rock panels
in gray blend give the exterior of this mattress showroom a professional appearance.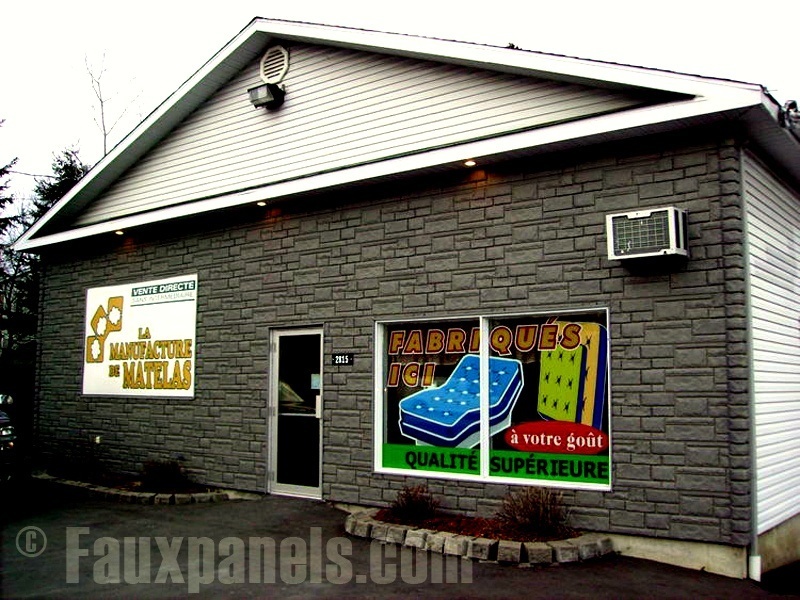 Random Rock panels are easily installed on storefronts like this one.
Novi Random Rock panels in Cedar blend give this hardware store enhanced appeal.
Home Hardware storefront
Windsor Ledgestone panels
in Western Taupe blend add class to a propane supplier's storefront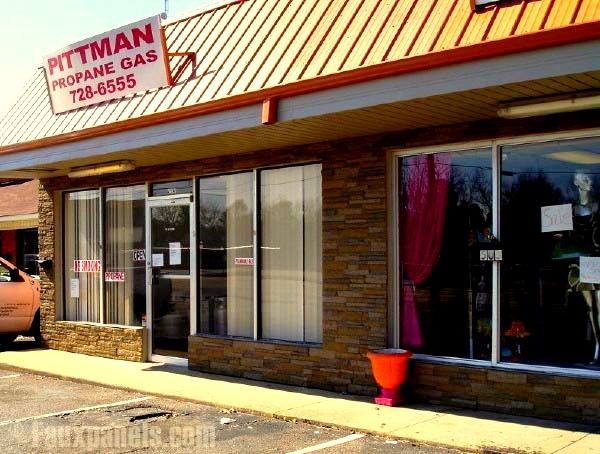 This propane gas outlet gets an attractive upgrade with faux ledegstone panels.
Carlton Castle Rock panels
in Summer Tan make beautiful wainscoting for this warehouse building.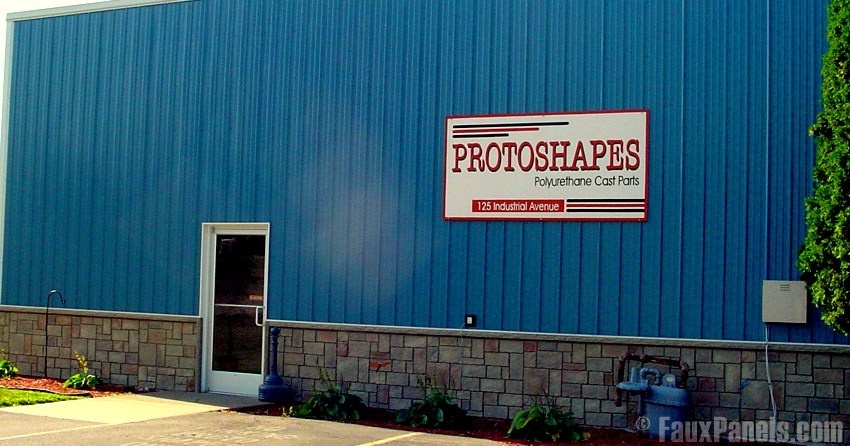 Even warehouse exteriors can get added appeal
Windsor Random Rock
wainscoting panels in Tri Buff blend match beautifully with a bank's exterior.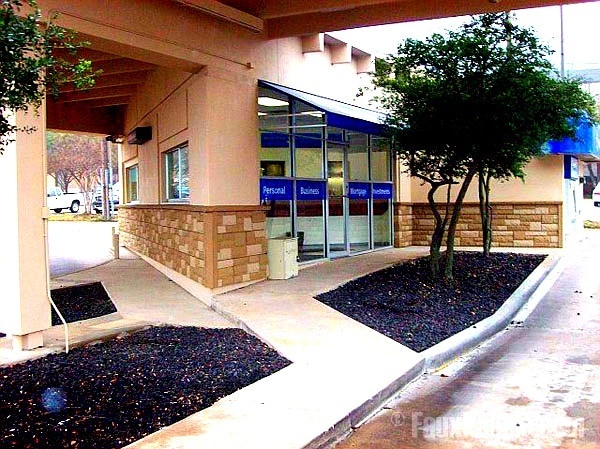 The panels can enhance any business exterior easily and affordably.
Could your storefront use an upgrade?  If you'd like to see more photos like the ones above, check out our
Retail gallery.