Bargain Retail Store Interior Design
As most store owners know, an appealing remodel of their store most often means more customers and increased business. There's no doubt that an attractive décor works well to catch the eye and draw customers in. If your store has a drab feel or a boring look, you can be sure that customers will have little interest.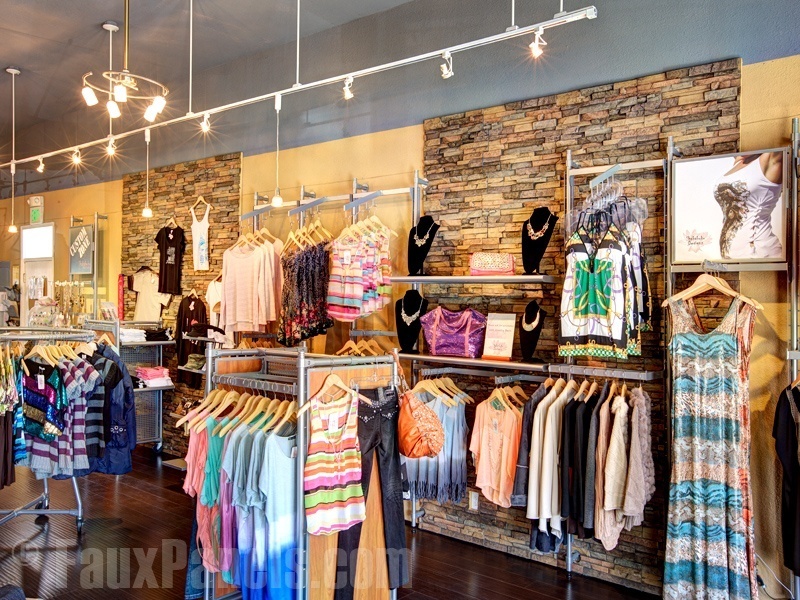 Artificial stone panels reinvigorate the retail interior design of the Shakabuku Designs store
Retail interior design can be time consuming and expensive. It usually means having to close the store for a longer period of time than you'd like. Typical remodels often involve the need to hire professionals and spend a lot of money on the right decorative materials. Getting a distinctive look can be difficult, especially when you want to make sure your store's design reflects and reinforces the brand you want to promote.
Luckily, faux stone, rock and brick panels provide a wonderful solution for store owners looking to remodel. If, like them, you want to remodel your store or shop in a fast, affordable, and painless way, our faux products are a great way to do this. There's not even a need to hire a professional to do the work. In fact, the retailers who've used the panels have experienced a remarkable uptick in business after installation.
The panels come in a wide range of choices for creating a lively design and the impressive look of real stone or brick. Add the Fieldstone style to a clothing store's walls for an atmosphere that makes customers feel at ease. Decorate walls with Glacier white brick to convey a sophisticated, modern appeal. Use Stacked Stone or Random Rock to create an accent wall for a pleasing ambiance. The possibilities are endless.
As you'll see in the images below, faux stone, rock and brick make a tremendous difference in store décor.
In the image below, Carlton Fieldstone panels in Limestone add an outdoorsy feel to the décor of the Tom Morris golf clothing store: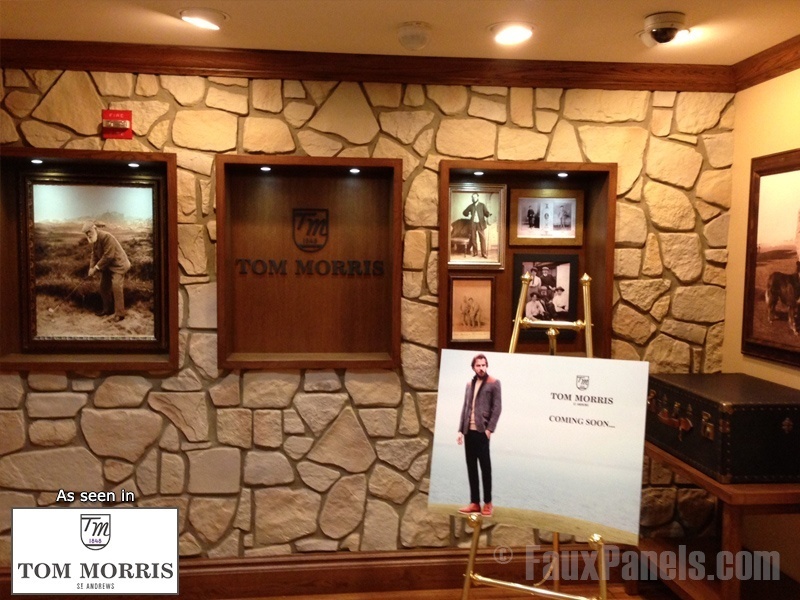 Below, Carlton Fieldstone panels in Smoke color provide an ambiance that reflects the mood of a ski chalet in the Rockies for this Burton Snowboards shop: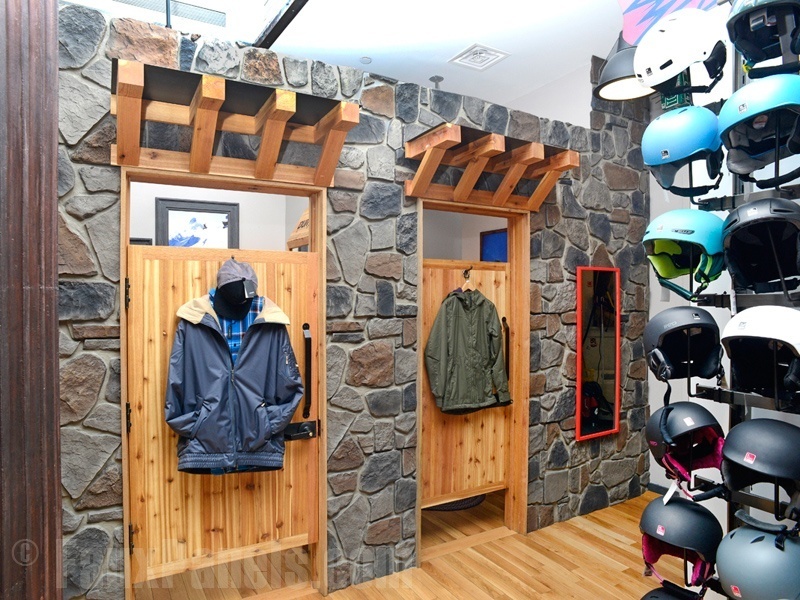 Nailon brick panels in Colonial White complement the chic style of the clothes merchandised by the retailer, Very J.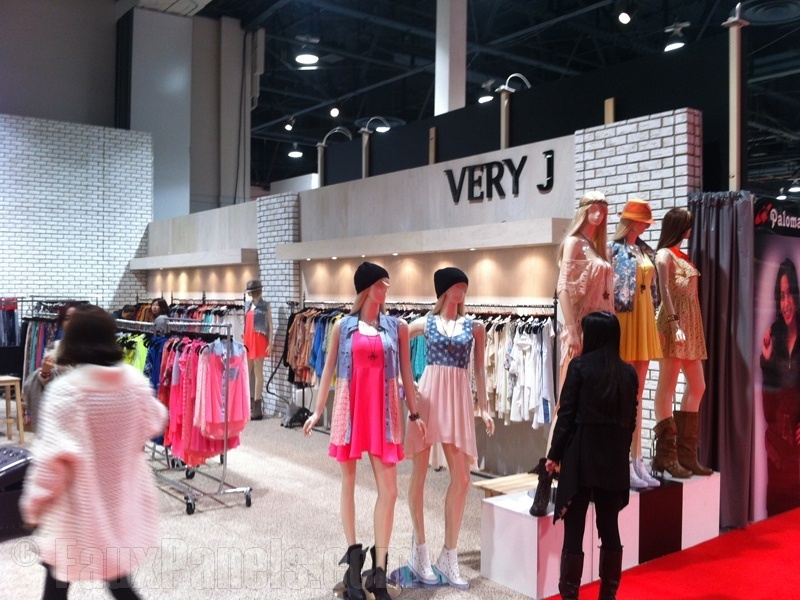 This convenience shop looks so much more appealing with its accent wall created with Norwich Colorado Stacked Stone panels in Earth color.
At Aeropostale, Old Chicago brick panels in Glacier White cover the store's support columns - enhancing the brand making the space relaxed and welcoming: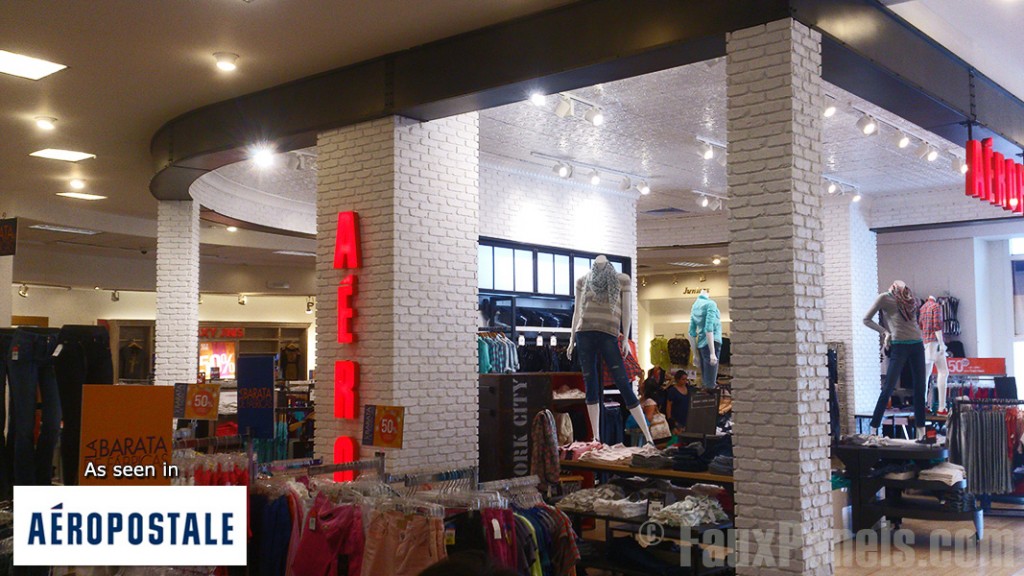 The same brick panels give a pleasant feel to a Robin's Jean store and go nicely with the denim on the shelves:
For the Giant Food store, Wellington Drystack panels in Earth formed a great looking accent wall above the juice section: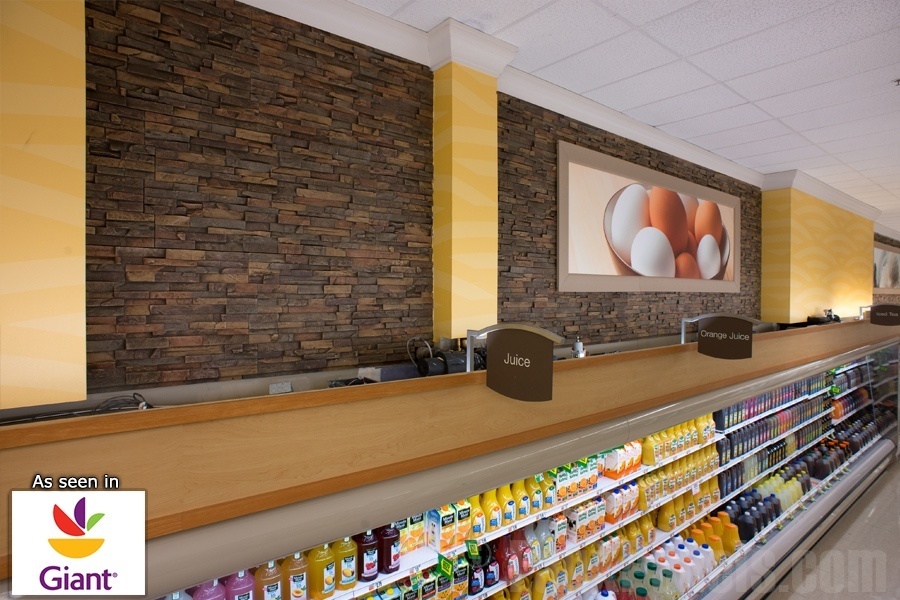 Do you like the sleek look of real stone on the walls? Check out more images in our retail design gallery.