Redmodeling with Heritage Beams for an Old England House
If you're remodeling an old house, can faux beams be faithful to its historic character? Michael's project highlighted here answers that with a resounding Yes.
We've seen our beams and other products installed in a multitude of different style homes - from modern builds to American classics. We get especially excited when we see them used in historic homes. Installing them alongside real aged timber demonstrates just how realistic looking they really are.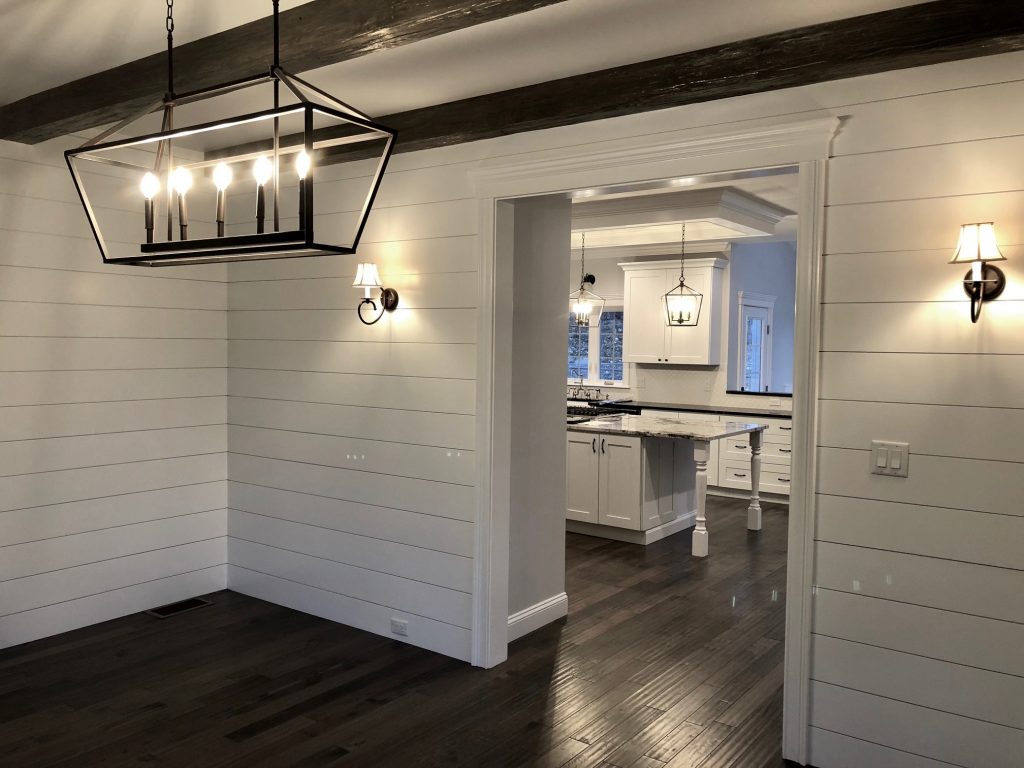 This week we're showcasing a project in a Massachusetts home owned by Michael Procopi. As you can see from the pictures, Michael's home is a classic New England home, with wooden plank walls, a beautiful hardwood floor and sleek, refined trim. He restored it beautifully - with clean lines and classic colors that perfectly blend traditional character with modern comfort.
A final detail Michael wanted to add were exposed wood, but due to the age of the home, not to mention the cost, it wasn't practical to use real timber.
That's where we came in. Michael found Custom Heritage beams on BarronDesigns.com and knew they were exactly what he was looking for. Each beam is molded from a length of real aged timber, perfectly capturing every grain, knot and imperfection in vivid detail.
Michael's goal for the beams was simple - to run them across the length of his ceiling, just as real exposed timbers would appear in a similarly historic home. To that end, measured the span of the ceiling, and then ordered the beams to fit. When they arrived, a little trim with a regular wood saw ensured the beams fit flush with the walls. Then it was just a case of screwing mounting blocks into the ceiling studs, and slotting the hollow, u-shaped beam over them. Once secured with screws, the installation was complete.
Michael stained the beams to match the other wood features in the home, including the hardwood floors.
However, Michael's attention to detail required one prior step. While Custom Heritage beams are available in a wide variety of natural wood colors, Michael knew that the secret to making the beams look real was to make sure the color of them perfectly matched the other wooden fixtures in his home - especially the dark, hardwood floors.
To that end, he ordered the beams unfinished - and stained them himself. It's an additional step, but as a result, they look even more realistic and seamless; as if they'd been there since the house was first built.
We're thrilled to see how great Michael's hard work looks. Even more than that, we're truly proud at how our beams blend so perfectly into this historic home.
What do you think? Let us know in the comments section below - and if you'd used our products in an old home like Michael's, tell us about it and share pictures. We'd love to see them!