Stacked Stone Style Home Exterior
Simple, affordable, yet striking -- that's the best way to describe the partial refacing of this small home's exterior.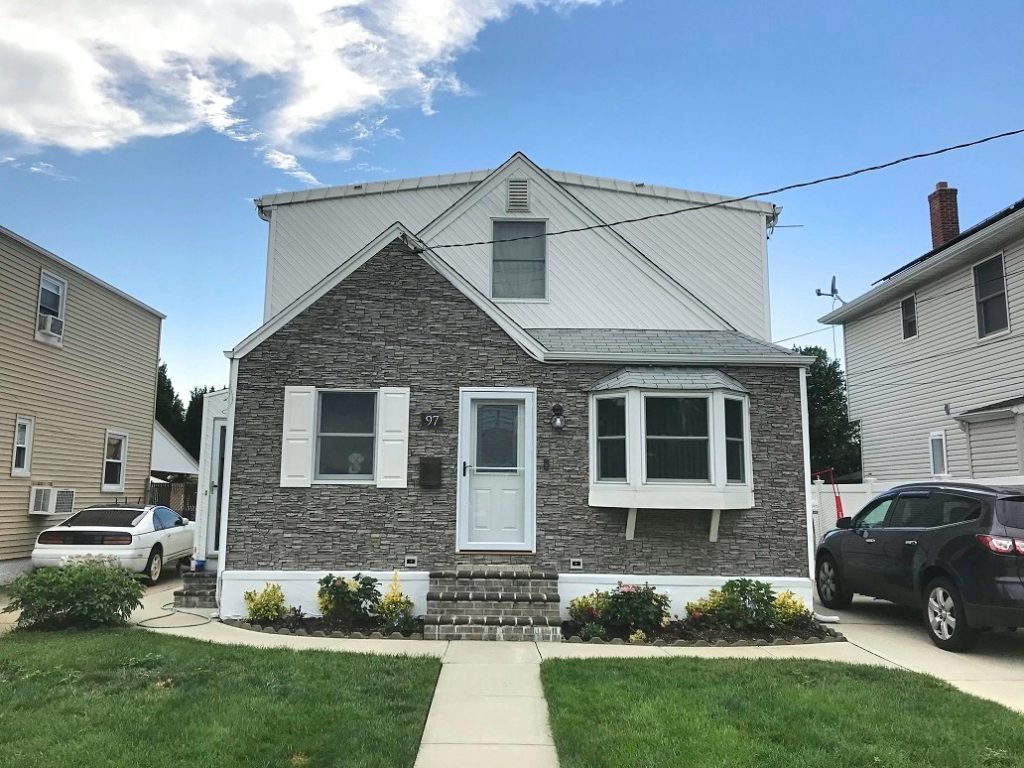 The owners of this cute family home felt that their house was looking drab and dated - and if you look at the 'before' pictures, I think you'll probably agree with them. The white vinyl siding on the front of the house kind of blended into the rest of it, and the front of the home was also overshadowed by some aggressively bushy shrubs.
To give the home a much-needed update, the owners reached out to FauxPanels.com and ordered our Norwich Colorado Stacked Stone panels and corners in Gray Rock color. They then used them to re-surface just the front profile of the home.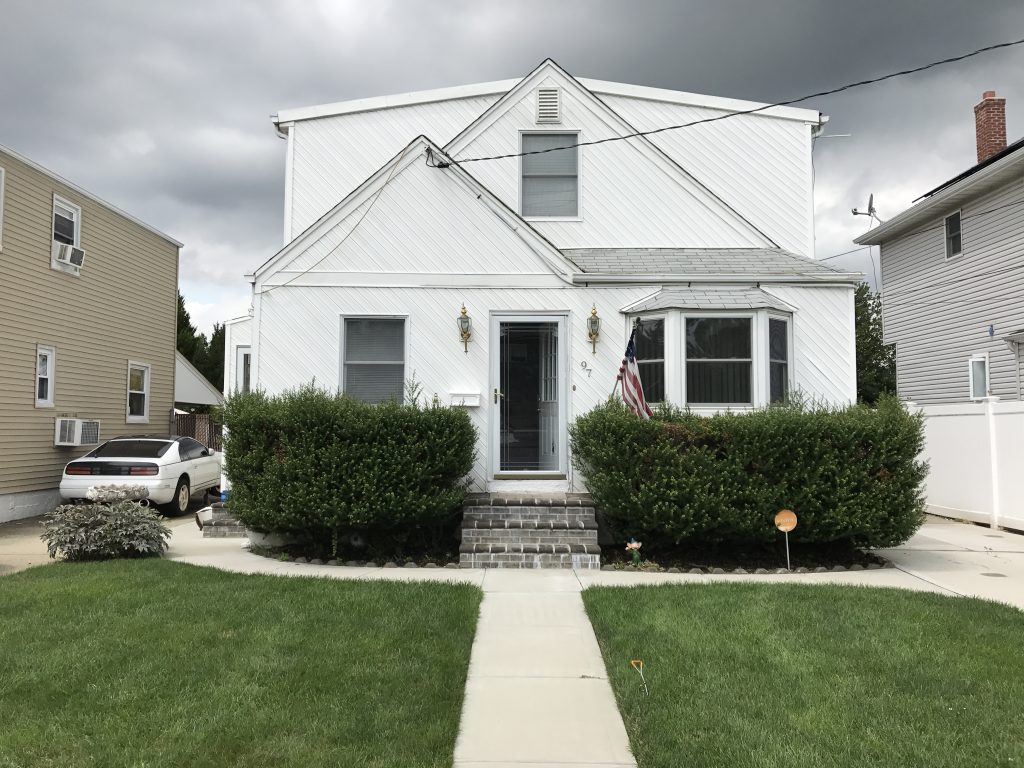 While only one side of the house got the faux panel treatment, as you can see from the 'after' pictures, it made a huge difference. Paired with a little light landscaping - replacing the overgrown bushes in front - it totally revamped the look of the home and makes it look brighter, bolder and more modern.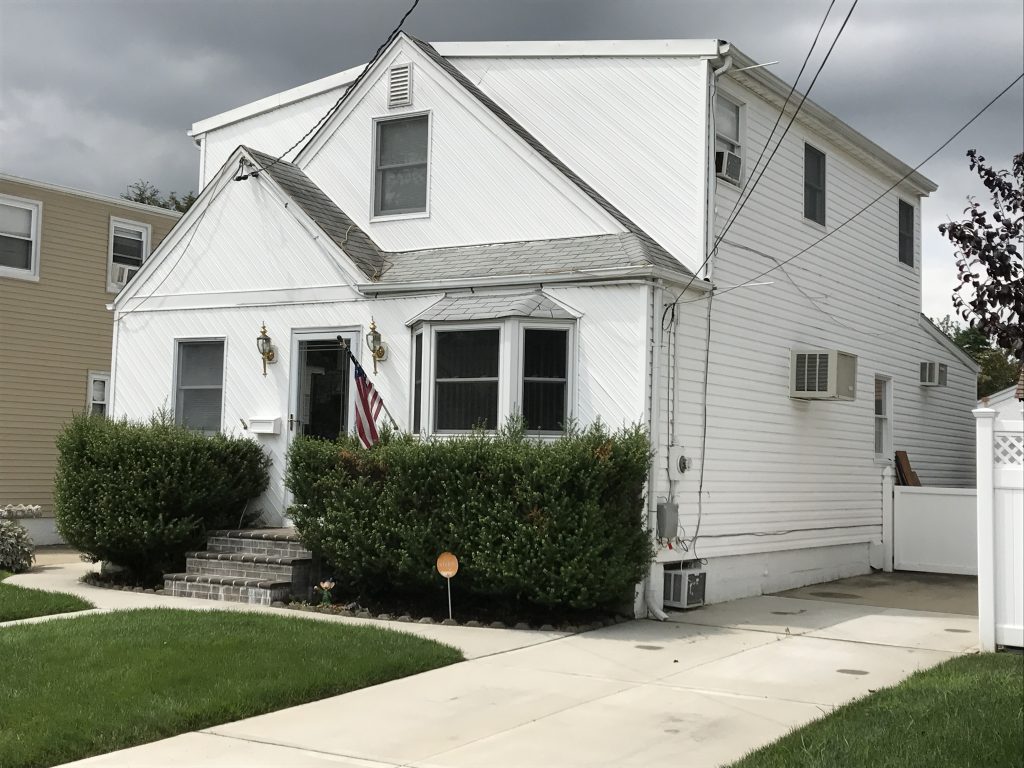 But perhaps the most impressive thing about this transformation is how simple and straightforward it was behind the scenes.
The first step the homeowners had to accomplish was removing the original siding - which could be discarded.
They then installed drainage mats on the surface to be re-covered. Drainage mats prevent the accumulation of water and moisture beneath our panels and are standard building code. They're affordable, really easy to install, and serve as a good foundation for installing the actual panels.
Next, screws and construction adhesive were used to install the siding panels, beginning the first row on the bottom, left-hand corner of the home. Subsequent panels were installed to the right - slotting in seamlessly with each other. They had to be trimmed at certain points to fit around the doorway and windows, but that's easy enough to accomplish with regular wood working tools.
And that's pretty much it! In a matter of hours, all the panels were installed and the transformation is striking. What's really nice about the change is how big it looks, even thought fundamental elements like the dormer windows remain unchanged.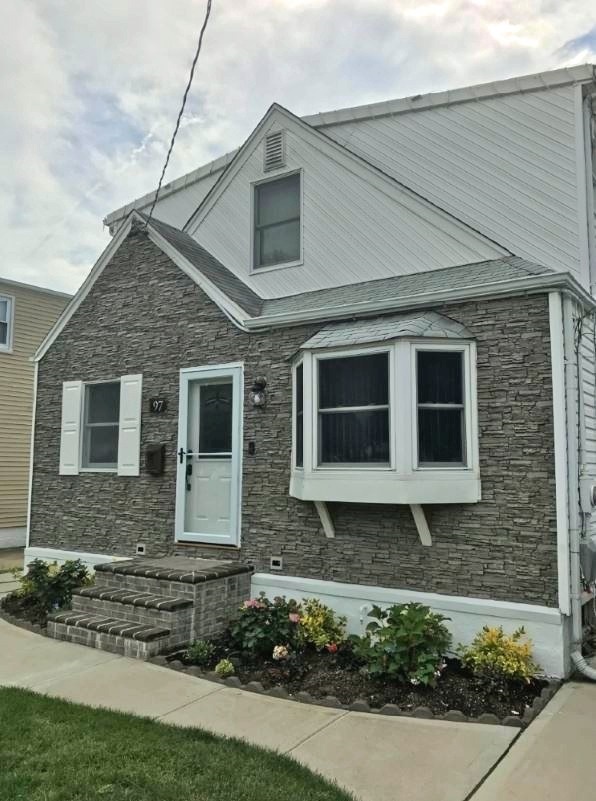 White shutters and new light fixtures and a street number help complete the project; which really boosted the curb appeal of the home in a very quick and affordable manner.
We think this project is a great demonstration of simplicity in action; and shows how you don't have to go over the top to make a bold, brave statement with your home's exterior siding.