Refacing a Fireplace with Faux
Refacing a fireplace may seem like a pretty straightforward project for a homeowner - like Katie Bebout-Rudy who wanted to add the look of real stone and wood to create a more classic feel for her modern home.
Before and After
But there was an unexpected speed bump in getting her project completed, which Katie explained in her email to us:
"We wanted a wood beam mantel on our fireplace," Katie writes, "but local building codes put paid to that idea." As is increasingly common, local building codes can restrict building materials to 'safe' and 'approved' substances; and a highly flammable length of timber above a fireplace was frowned upon by local authorities.
Fortunately, FauxWoodBeams.com was on hand with a solution - a synthetic wood mantel that looked just as good as the real thing. She chose the Rough Hewn style in Walnut that was available with a Class A fire-rated option to accommodate the local building codes.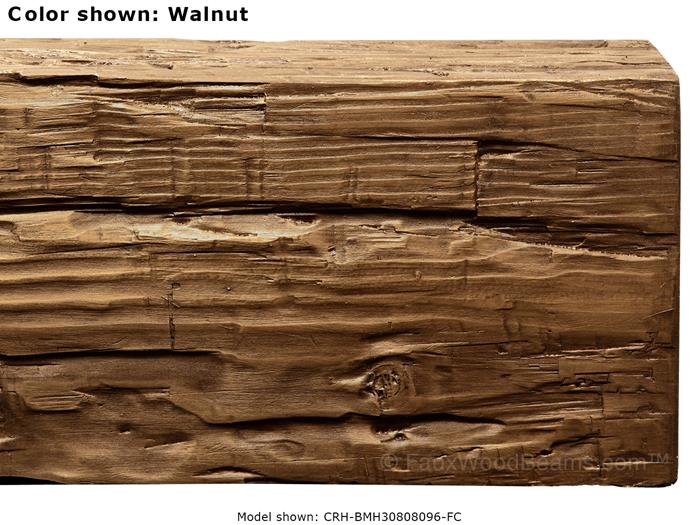 Available from our sister site, FauxWoodBeams.com, the Rough Hewn mantel is available fire-rated.
Once she chose her mantel, Katie decided to go fully faux and reface the rest of the fireplace with Norwich Random Rock panels in the Birchwood color.
The panels capture the texture and look of real stone; but cost a fraction of the price, and are incomparably easier to install. And, if those reasons weren't enough, the panels are also available fire-rated for further piece of mind.
Norwich Random Rock panels are available fire-rated, and mount directly to drywall. (Birchwood color shown)
The idea of pairing our faux wood and faux stone products isn't new, but it's still a trick many homeowners miss when designing their new projects. Molded from lightweight polyurethane foam, and easy to cut to shape and install with regular carpentry tools, our products offer a stunningly realistic finish in dramatic stone, wood and brick textures - but are affordable, easy to install and available in a huge variety of styles, colors and sizes.
"We are extremely satisfied with our fireplace mantel and panels," Katie writes. "The mantel looks realistic, was fast and easy to install, and passes all building codes - and the panels finish the fireplace perfectly!"