Lesser Kitchen Renovation Costs with Faux
Kitchen renovation costs can be daunting, particularly if you're doing a complete face-lift; replacing flooring, cabinetry, fixtures, appliances, etc. If your project calls for a wood design element, faux can help you stay on or under budget.
If you're a fan of shows on HGTV like Flip or Flop, or Property Brothers, you might be used to seeing numbers in the tens of thousands of dollars thrown around whenever they renovate a kitchen.
And if you're investing in new cabinets, or granite countertops, those figures might be right - but you can get a brand-new look for your kitchen for a lot less than that; or add an exciting new element to a kitchen remodel that's surprisingly affordable.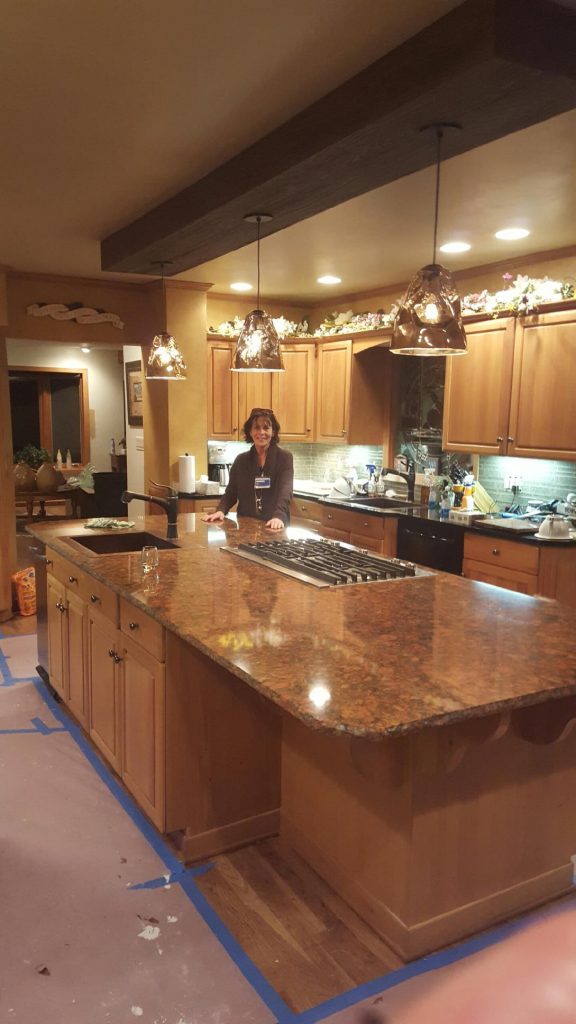 AFTER
A good example of this can be seen in the pictures recently sent in by FauxwoodBeams.com customer Robin Mahler. For her remodel, she chose a Custom Faux Driftwood beam in Walnut to install above the kitchen island; and despite costing a fraction of what real wood might, it looks amazingly authentic and stylish.
In Robin's case, the addition of the beam matches her beautiful counters and cabinetry, and adds a really rustic element that would otherwise be missing. As an additional feature, recessed lights have been installed to illuminate the island; something that wouldn't be possible with a real solid beam.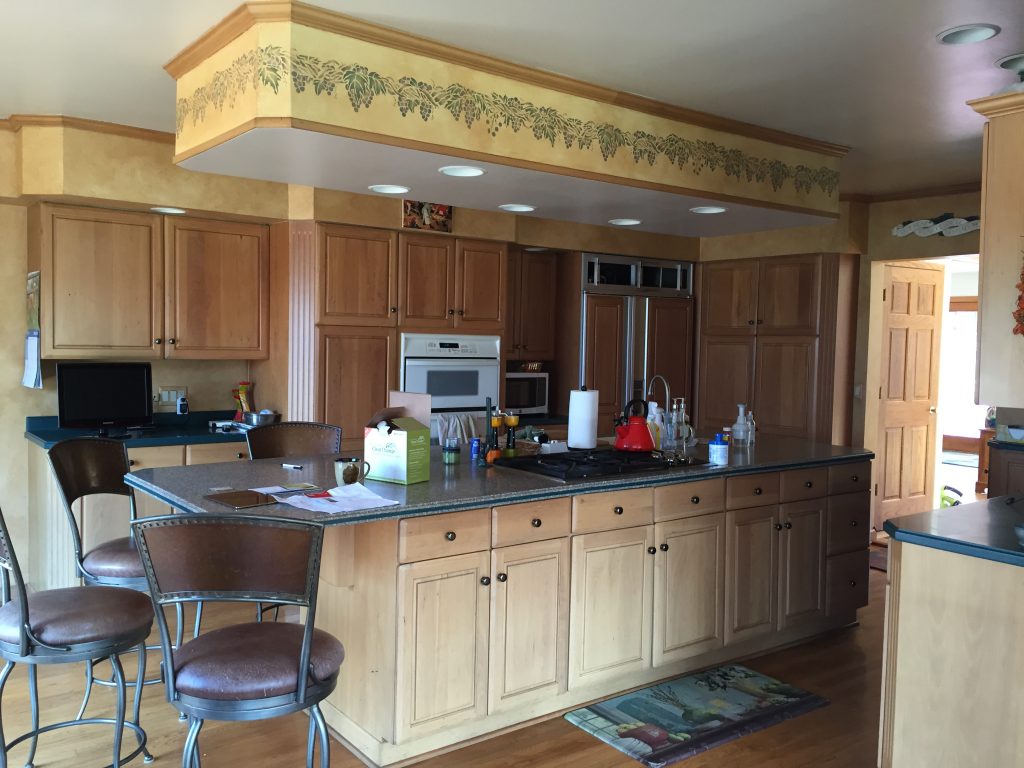 BEFORE
Ordered to size, the beam was mounted to a mounting block screwed into the ceiling studs. This block was hollow, and contained the wires and hardware for the recessed lights.
The lights themselves were installed after drilling appropriately-sized holes in the base of the beam. Because the beams are made from lightweight polyurethane foam, the holes could be cut in seconds using an electric power drill; and that made installation a breeze.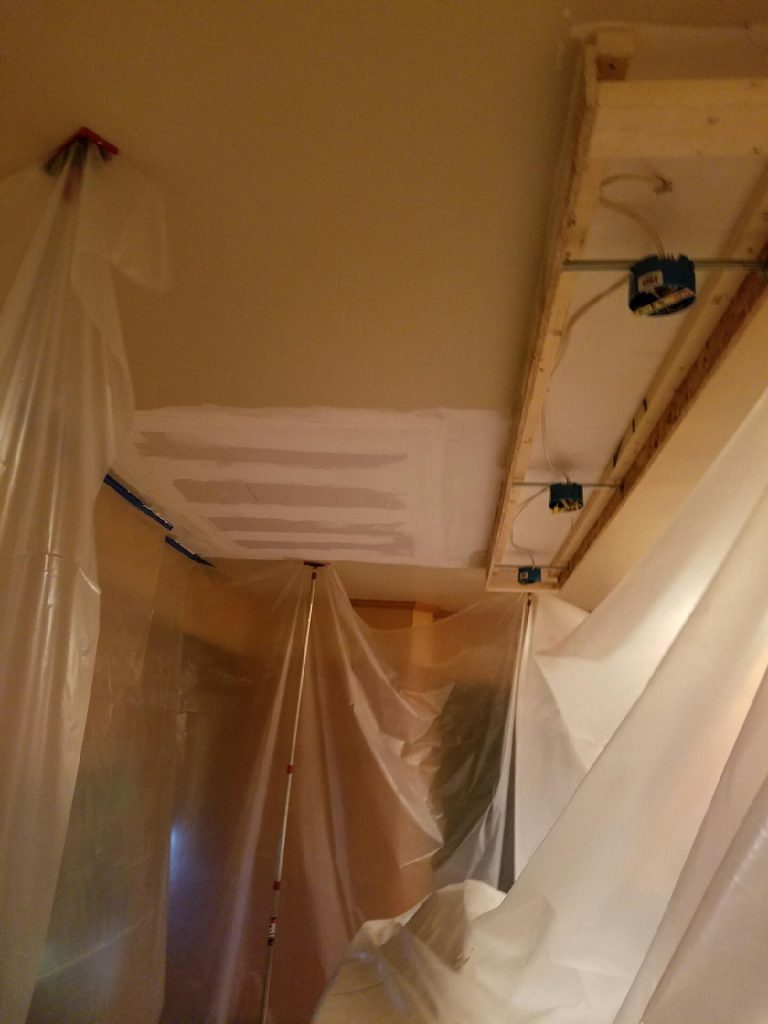 DURING: You can see how the recessed lights were installed inside the mounting block, which the faux beam was then slid on top of.
Similarly, the entire beam was secured using nothing but regular wood screws; which wouldn't have been possible with a real beam weighing upwards of a hundreds pounds or more.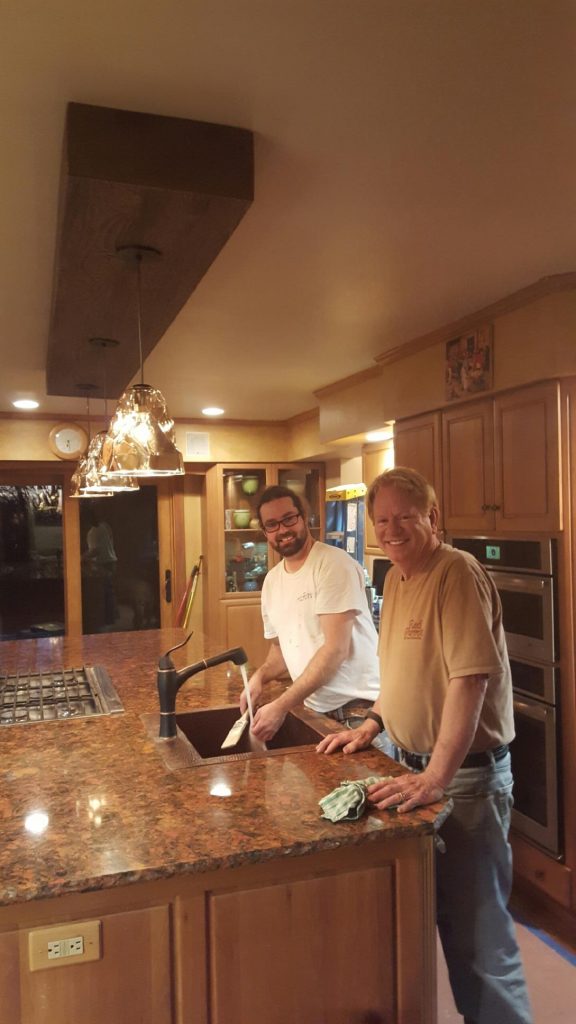 AFTER: The beam is just one component of a beautiful kitchen remodel.
But what's really remarkable is how, once installed, the beam fits flush with the ceiling and looks like a real structural element. It's impossible to tell without reaching up and touching it that the beam isn't made from natural wood; and that's why it contributes so beautifully to the makeover.
We were really impressed, and love Robin's new kitchen. What do you think? Let us know in the comments section below.