Winter is approaching, and the nights are closing in. That's when enterprising designers showcase new and innovative ways to accessorize our faux stone panels; like this outdoor water wall with bright LED lights.
LED lights are a not-uncommon addition to panel projects. There are a number of reasons why they pair so perfectly. Firstly, the bright LED light is perfect for highlighting the vivid three-dimensional textures of of the panels - casting shadows and creating highlights that really draw attention to the different designs.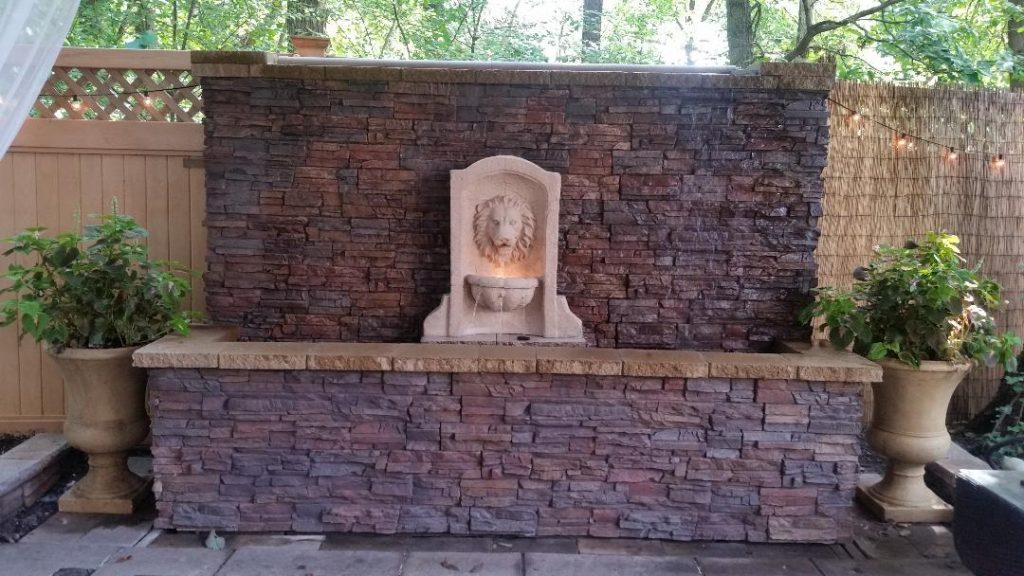 This water wall is stunning and and of itself - but it has a bright surprise when the sun goes down... Secondly, our panels are idea for concealing wires and cables behind - so adding LED lights becomes a seamless process, in which no eyesores or obvious connections are out in plain view. Because you can cut our panels to shape and size with regular woodworking tools, it's easy to run LED cables and bulbs behind and through them; and the installation options are practically limitless.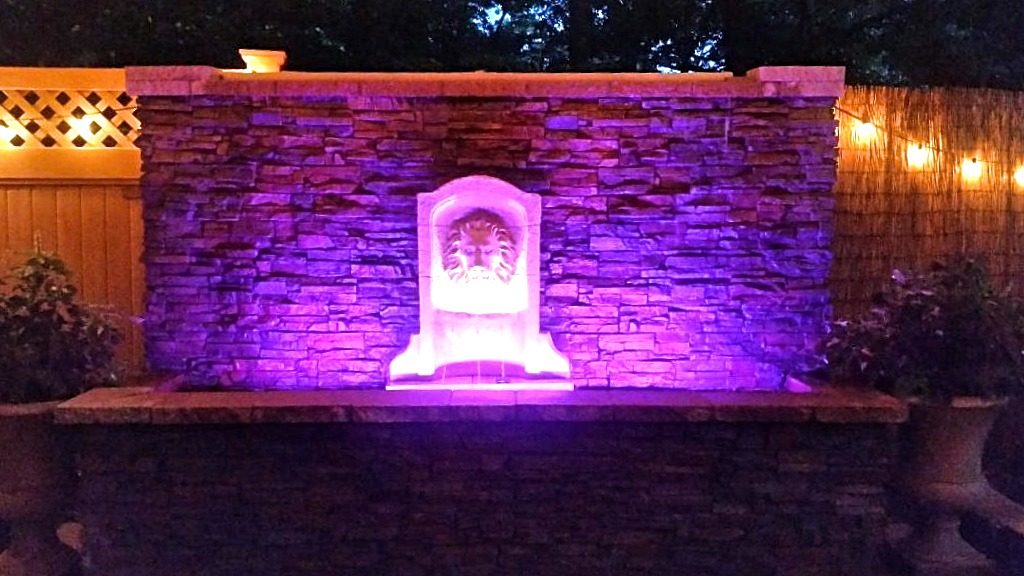 ...hidden LED lights mean that Dave can light up the night in an almost limitless range of colors. And when the sun is down, boy do LED lights make a striking impression. Take this example, pictures of which were sent in by fauxpanels.com customer Dave. He completed a beautiful water wall using
Regency Stacked Stone panels in Earth color
, and then installed hidden LED lights to showcase it at night. LED is an incredibly versatile lighting system, so Dave had the choice of an almost infinite variety of colors to use, and the combination of the vivid stacked stone texture and rippling water makes the result truly dramatic.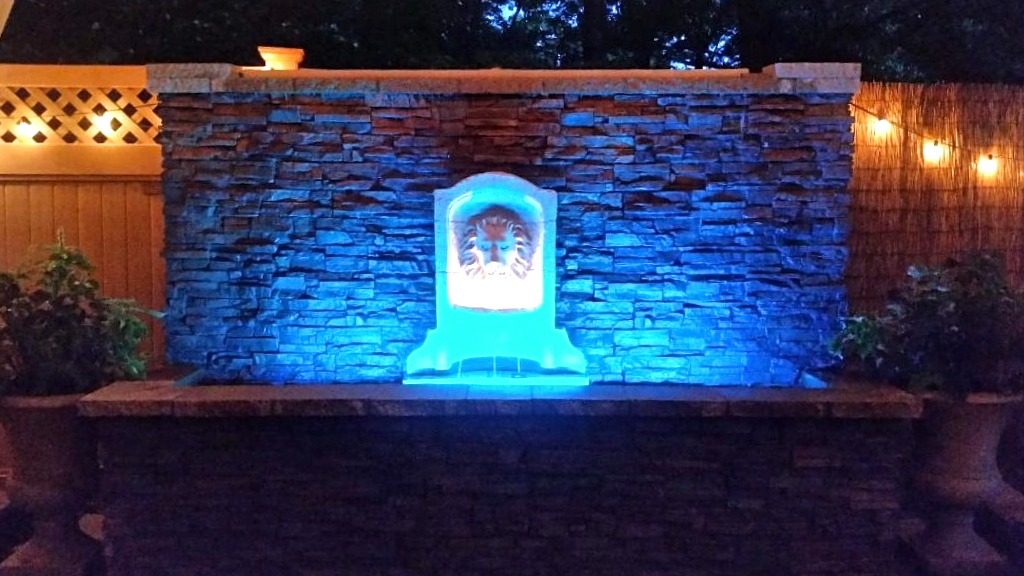 The panels are ideal for concealing hidden cables and wires. And, best of all, the entire contraption is seamlessly concealed behind and beneath the panels; meaning it's impossible to tell that an LED system is installed until Dave actually activates it. We're really impressed, and love this feature. The bold lion carving and the urns on either side make this a truly dramatic garden feature; and that's
before
the sun goes down. What do you think, though? Did the LED lights add to this design? Let us know in the comments section below.