With many of us working from home and spending so much time indoors, we're eager to spend more time in our outdoor living areas. See these ideas for your yard or patio using products from Barron Designs!
Ideas with a Breath of Fresh Air for Outdoor Living Areas
The spring also provides the opportunity to take a hard look at our backyards, patios and other outdoor spaces and see how they can be improved for the upcoming summer season.
For those of you ready to take your remodeling prowess out into the fresh air, here are some photos that may spark a few ideas - sent in by past customers who have used fake stone or brick in their own outdoor projects.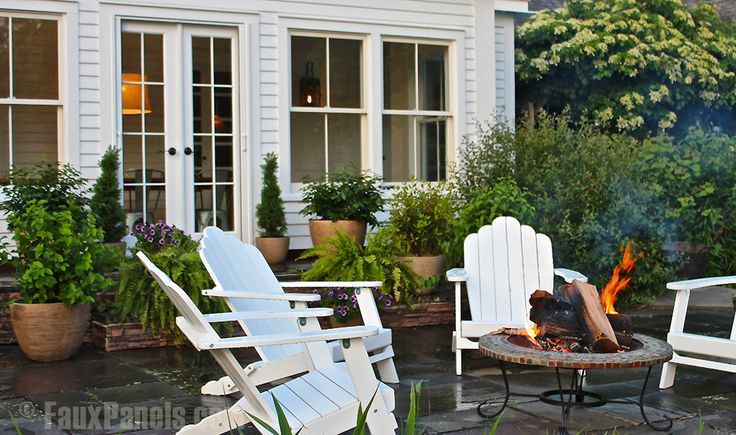 This home's lovely outdoor seating area complete with Adirondack chairs and a fire pit is complemented with Ledgestone style panels in Tan - edging the patio stairs to offset its gorgeous abundance of greenery.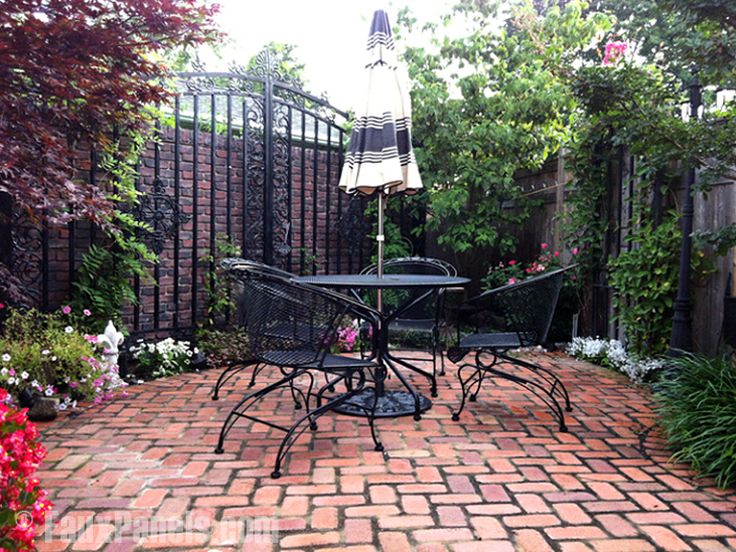 This quaint little backyard nook is lush with flowers, trees and climbing vines reminiscent of The Secret Garden. The Old Chicago brick panels peeking behind the elaborate wrought iron gate help further its antique look.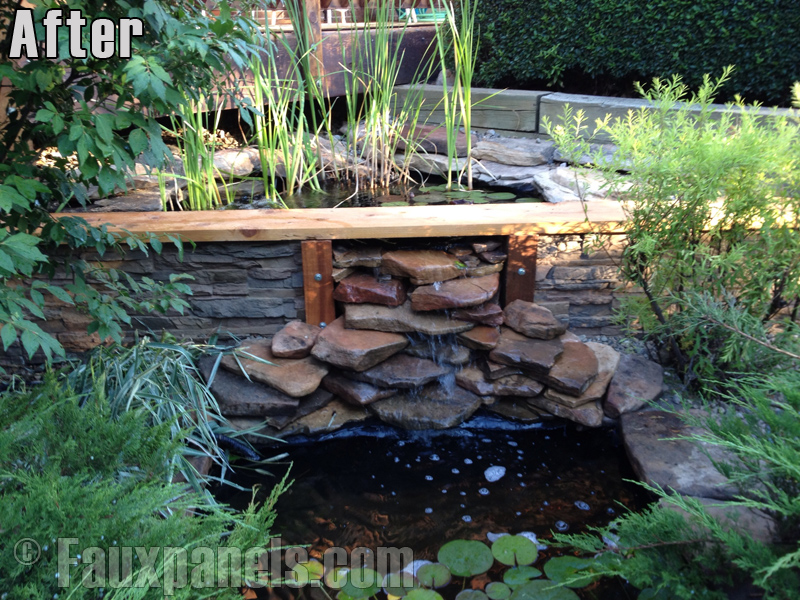 You can almost hear the gentle babbling of water as it cascades down the stones. Tom S. built this backyard pond off his home's deck, but the wood planking along the sides left something to be desired. He remedied this by adding Regency Stacked Stone Earth panels and the result is stunning.
Just wanted to show you how well my pond project turned out using your Regency panels. I was so pleased with how easy it was to use your panels and how realistic they look. Thanks for your quick delivery and great product.
Do you have any plans to remodel your backyard, deck or patio this spring? Let us know in the comments below.