Here on the east coast, it's been a long, chilly winter - which is why a few of us turned green with envy when customer Anthony Guerrero of Temecula, CA sent us these pictures of the outdoor grill island he built using Regency Stacked Stone panels.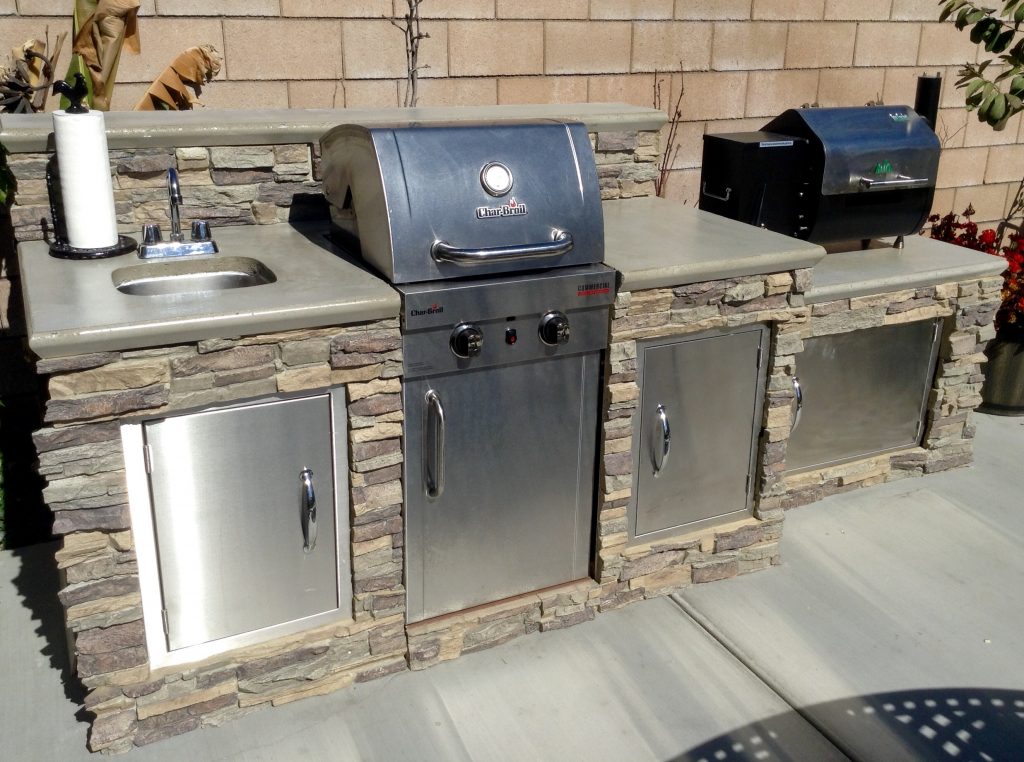 Finished grill island Anthony also sent photos of the grill unit prior to the panel installation - and that's given us a great opportunity to see the imagination and artistry behind the project. The island started life as individual components - granite countertops, a sink and faucet, stainless steel cupboards, a refrigerator and that beautiful Char-Boil commercial-grade grill. Anthony then assembled all the components together using traditional framing, and finished the structural part of the project with cement boards. It was looking pretty impressive even by that point.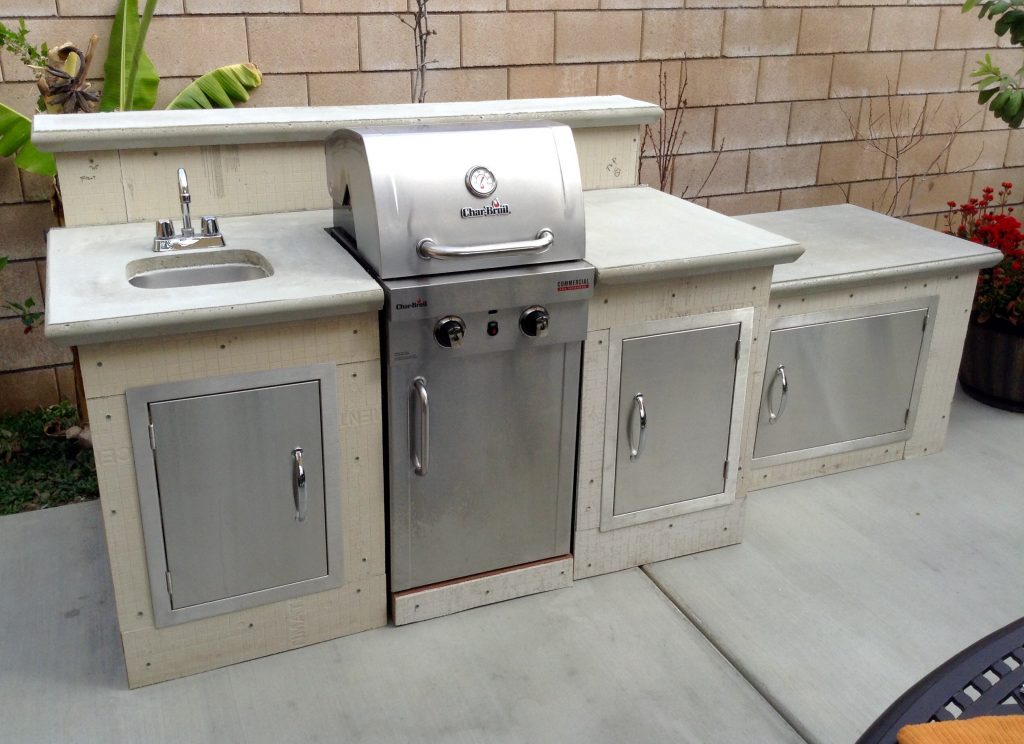 Island before panels were added. But the magic happened when Anthony ordered some of our 
Regency Stacked Stone panels in Misty Morning color.
Anthony carefully measured these panels and cut them to size with a regular wood saw, before installing them on the unit - instantly transforming the exposed board into a vividly-textured, realistic stone surface. Anthony carefully mitered each corner, and continued installing the panels along the back splash - making the island look like it was built from hand-laid stone. It's an incredible design and while the concept behind it is very simple, Anthony's execution is flawless. The result is an outdoor kitchen that everybody comments on - and, even better, our water-resistant and durable polyurethane panels help protect the interior framing from the elements.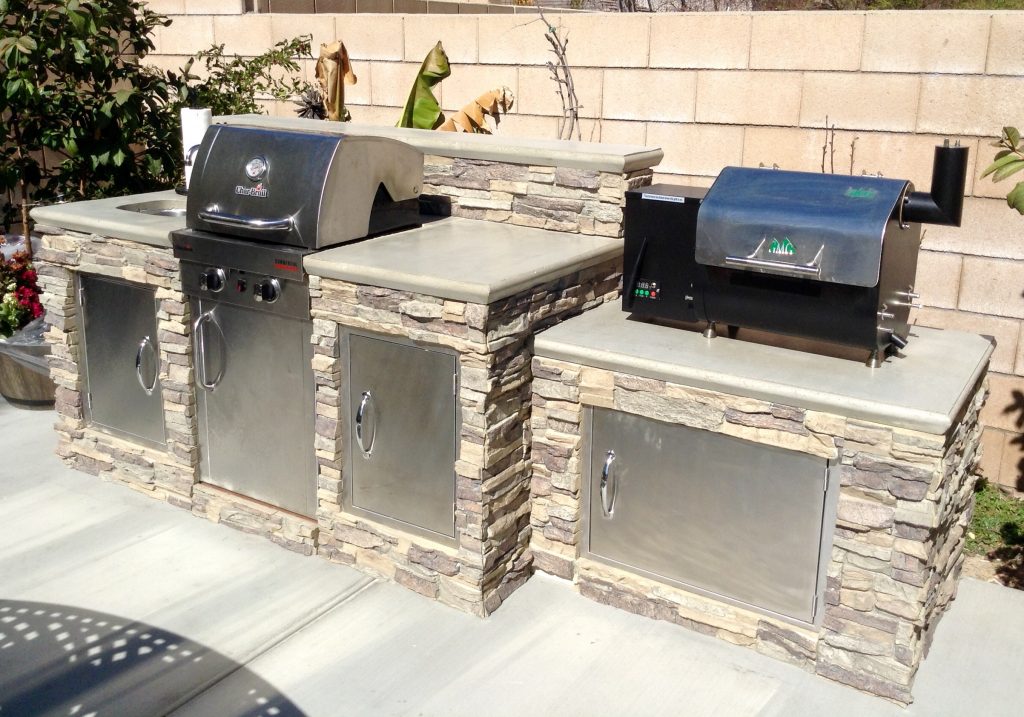 AFTER: If this doesn't whet your appetite for al fresco dining, I don't know what will. We love this project, and are really happy that Anthony shared the before and after pictures. The after ones are particularly striking - and the sight of that smoker on the far right counter got a lot of us in the office watering at the mouth. What do you think of the design? Would you have done anything differently? Let us know in the comments section below.