The market for artificial wood continues to grow - but as more inferior alternatives are offered, FauxWoodBeams.com continues to lead the industry and buck the trend by offering American-made products.
FindMarketResearch.org recently published a report on the growth of this market, which continues to grow and expand across the world; especially in the United States.
"Three-dimensional printed artificial wood has witnessed major demand in recent years," the report states. "Advancements in technology mean that artificial wood beams can no longer be easily distinguished from real wood counterparts. Furthermore, the longer life and better durability of artificial wood beams made of thermosetting and closed-cell materials, such as polyurethane, has continued to drive the demand for artificial wood beams."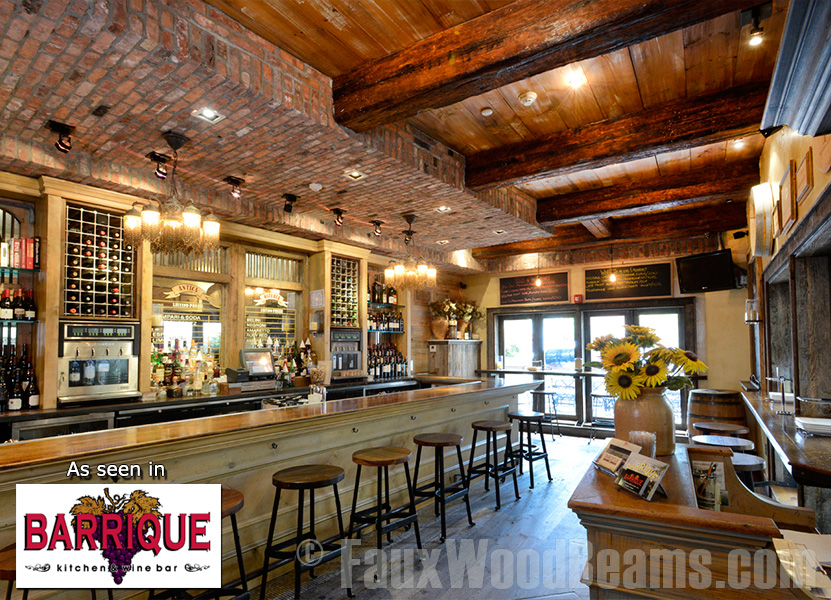 As the industry grows, we continue to make a commitment to manufacturing American products for homes and businesses.
Synthetic wood products are an increasingly attractive alternative to real wood for a number of reasons - including cost, versatility and ease of installation. The report highlights how faux wood "has a huge application in healthcare, hospitality, retail and offices, and other applications such as educational institutions and sports complexes." It also mentions how artificial is gaining ground on real wood because "developed markets are impacted by new environmental standards" and "population growth and high urbanization rates" are causing a demand for wood-look products that outstrips the ability to provide them affordably and sustainably using real timber.
"The market for artificial wood beams is highly-fragmented," the report continues, "owing to a vast number of local manufacturers." They list a number of manufacturers - with FauxWoodBeams.com clearly identified as one of the market leaders. They also forecast that: "China is expected to dominate the artificial wood beams market owing to an increase in construction activities in the country due to urbanization."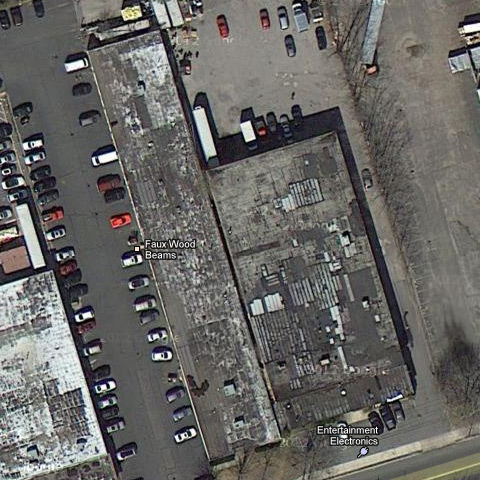 We have manufacturing locations in the United States and are constantly expanding the number of products we manufacture domestically.
It is true that China is one of the leading sources for these products - which is understandable given the low cost of labor there. However, this is one part of the report in which FauxWoodBeams.com bucks the trend. In recent years we've made a concerted effort to shift the manufacturing of our products from overseas to right here in the United States.
The major reason for doing this is because not all synthetic wood is manufactured equally - and over its 40-year history, FauxWoodBeams.com has established itself as the market leader by offering the highest quality. By returning production to the United States, we're able to control and monitor the construction process a lot more closely and ensure that the faux wood products we offer are simply head and shoulders above the competition.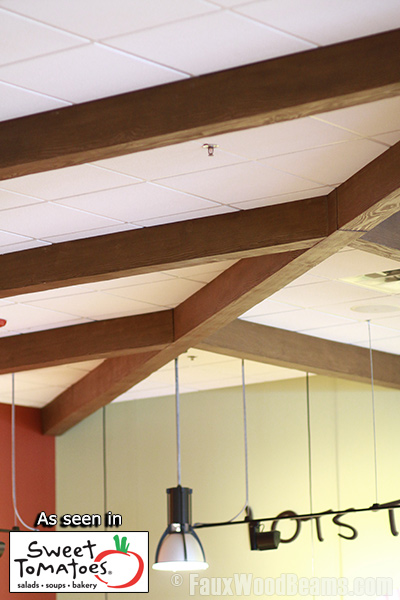 American-made products provide superior quality, faster shipping and better environmental sustainability.
Our faux beams and mantels are manufactured using a denser type of polyurethane foam; for increased durability and strength. They are thicker, for a richer and more vivid texture and additional strength. Finally, we finish our beams using a painting and finishing process that is far more involved than competing products; resulting in a highly realistic finish that is practically indistinguishable from real wood, and won't fade or peel, even when installed outside.
There's a perception that manufacturing our products in America would mean there was a price-premium attached to them; and while you certainly 'get what you pay for' people are often very surprised at the price comparison between our products and other synthetic wood materials. For a start, you get more - an overall better product. Secondly, due to recent tariffs imposed on Chinese and other foreign imports - not to mention the cost of shipping bulky products half-way across the world - the price comparison is a lot closer than people imagine.
There are additional benefits, too. A lot of people choose faux wood over the real thing because it's more environmentally sustainable - but it's worth remembering that shipping a product domestically rather than from China or another foreign country also means it has a much smaller carbon footprint; making our products a smarter choice for the environment.
And, finally, there's a benefit that money can't buy - supporting American industry, and American workers. We have immense pride in providing jobs for Americans and for bolstering our domestic economy. That pride shines in everything we do.
This report demonstrates that our industry is one which will continue to grow and develop; and due to our commitment to American manufacturing, we're excited to remain on the cutting edge and to help drive the industry forward for many years to come.