Bob Evans recently sent in pictures of a truly original project he'd completed using a Timber beam in Walnut. In the bedroom of his beautiful home, there was an old ceiling that had become an eyesore - and faux wood provided him with the perfect solution.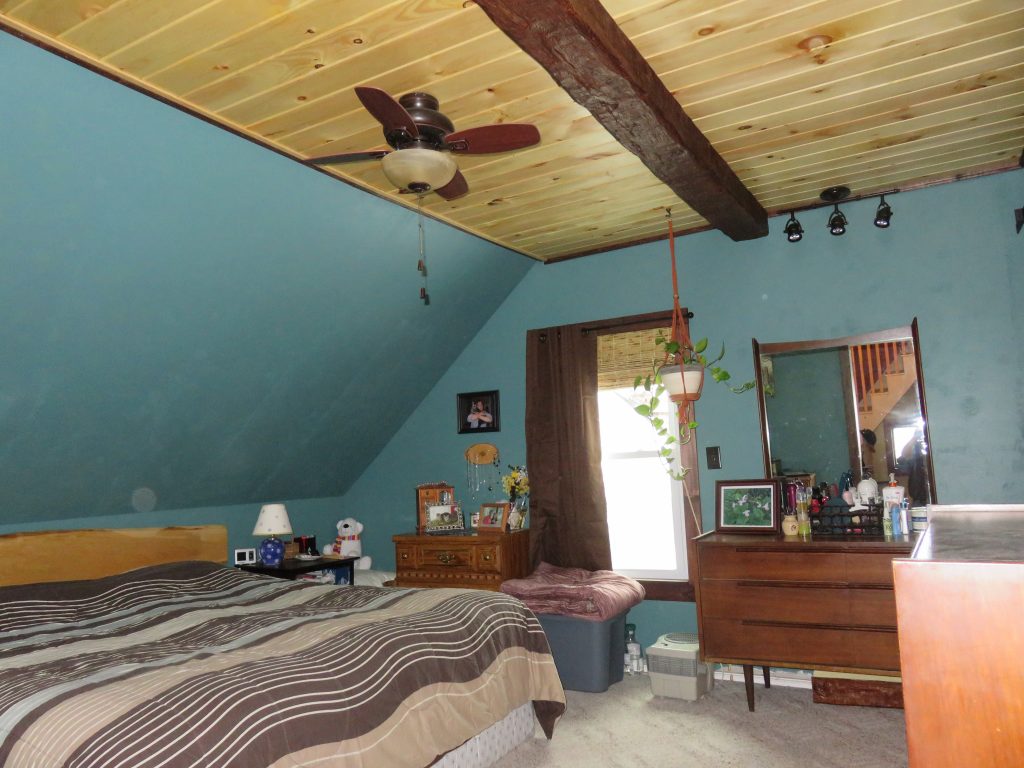 Bob's completed, cabin-style bedroom looks terrific.
"The old ceiling was made up of those old pressed cardboard interlocked tiles," Bob writes, in the email that accompanied the pictures he sent in. He wanted those old cardboard tiles gone, and was looking for something affordable, practical and aesthetic to replace them. "So, as soon as we saw the Faux beams online, I loved them."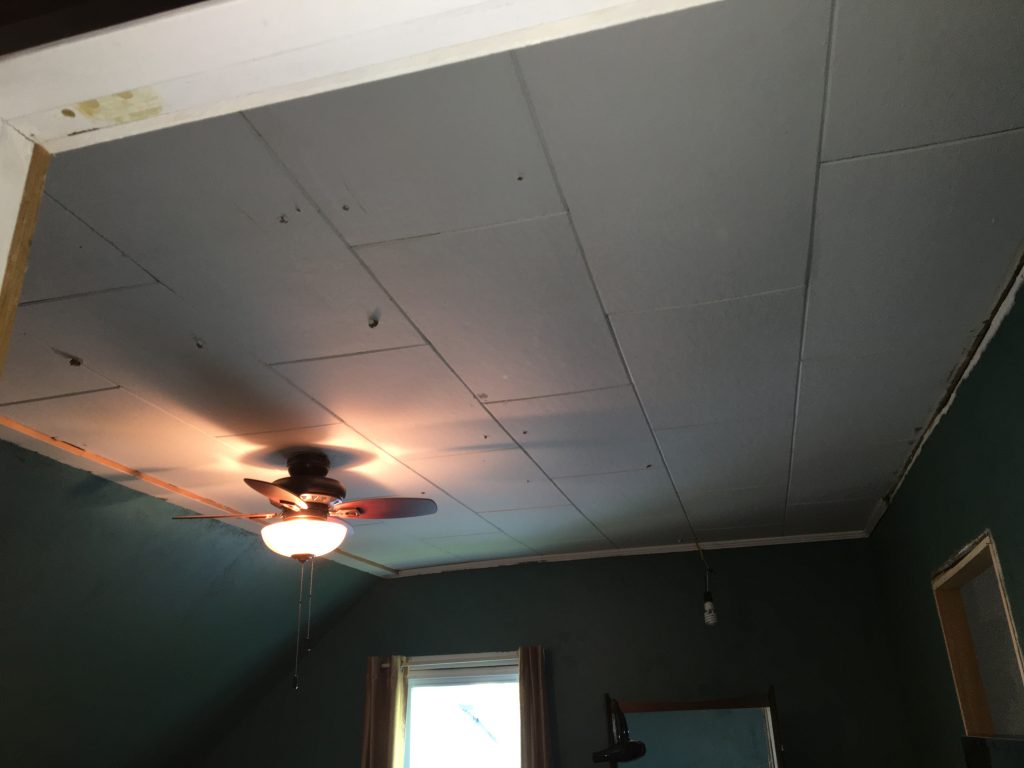 BEFORE: The ceiling was covered in ugly cardboard tiles.
Bob had a very specific look he wanted for this project, and the beam was exactly what he needed to complete that.
"I really wanted to make the faux wood beam work in the middle of some tongue and groove pine boards," Bob writes. After installing the boards, the beam was attached, bringing with it the look of a real structural piece.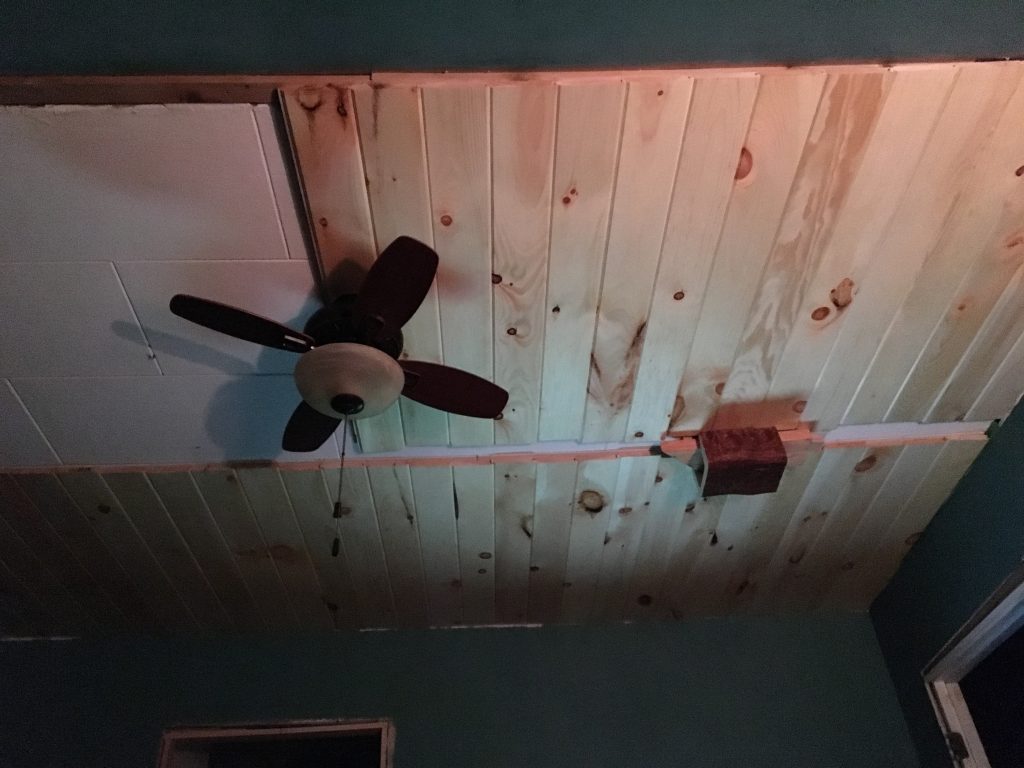 Bob started the project by installing tongue and groove pine board on the ceiling.
"We had no issues at all doing the install," Bob writes. "It honestly went up very smoothly. You just order the beam longer than you need and you cut it (very easily) to the exact size you need. And the pine boards made the beam pop perfectly, just like we were hoping for."
The Timber beam was attached directly to the ceiling, through the pine boards.
"It looks awesome," he admits happily. "Most of the pictures we saw on the website were pretty large rooms and the beams looked great. But we weren't sure about exactly just how it would work for our little room. But I am here to tell you that it works in smaller rooms as well. We are really loving our new cabin style bedroom with the big faux beam and pine board ceiling. We're happy happy campers!"
The completed project looks amazing, and really recreates the look of a cabin bedroom.
We think the finished project is really unique and stylish. What do you think of the design? It's much better than the pressed cardboard tiles, right?