This home's media center went from barely-thrown-together to sleek-and-stylish with the help of our Norwich Stacked Stone panels.
One of the challenges of home ownership is creating a coherent interior design. For those who have limitless time and resources, it's easy to sweep through a home and update its look all at once. But for most homeowners, design changes are incremental, and that involves forward thinking and strategy.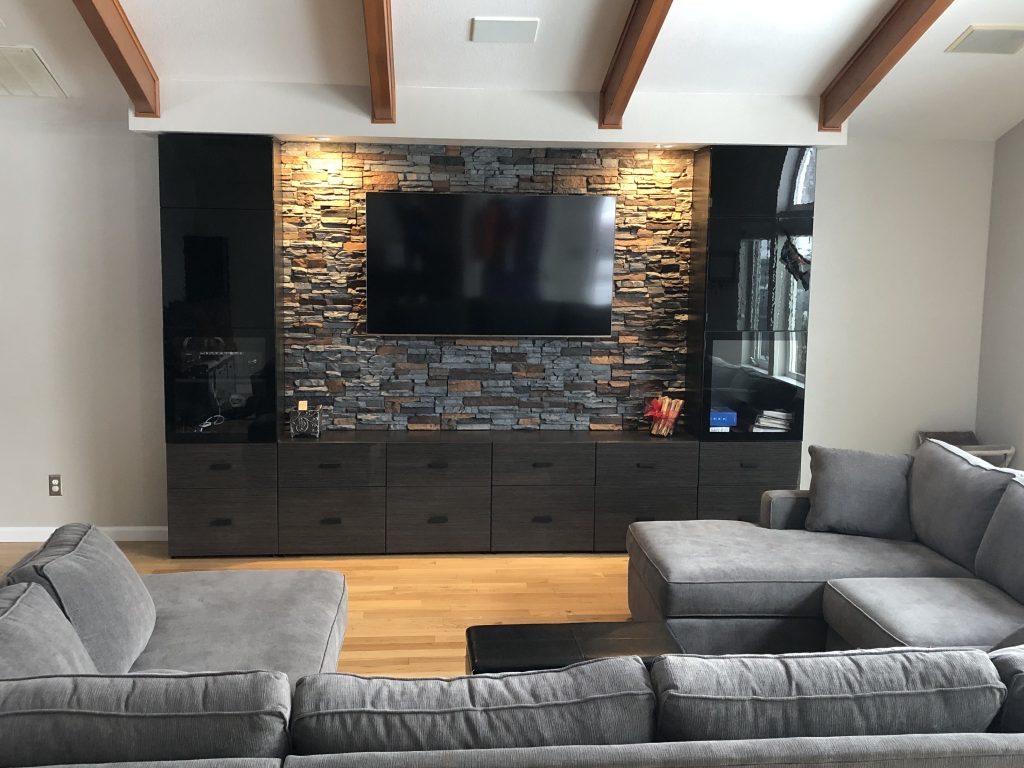 As somebody who once literally 'cornered themselves' by laying new flooring that pinned me into the corner of the room opposite the door, I can attest to the fact that forward thinking and strategy isn't as simple as it sounds. Luckily, FauxPanels can make it all a little easier.
We received these project photos from our customers who'd taken the "it-works-for-now" look of their living room and transformed it into a sleek and stylish focal point using our Norwich Colorado Stacked Stone panels in Canyon Gray.
In the BEFORE pictures, you can see that the homeowners in question had a very nice living room and they'd put new additions to it as and where they fit best - including a television attached to the wall beneath a seated keyboard, and bookshelves and pictures all around.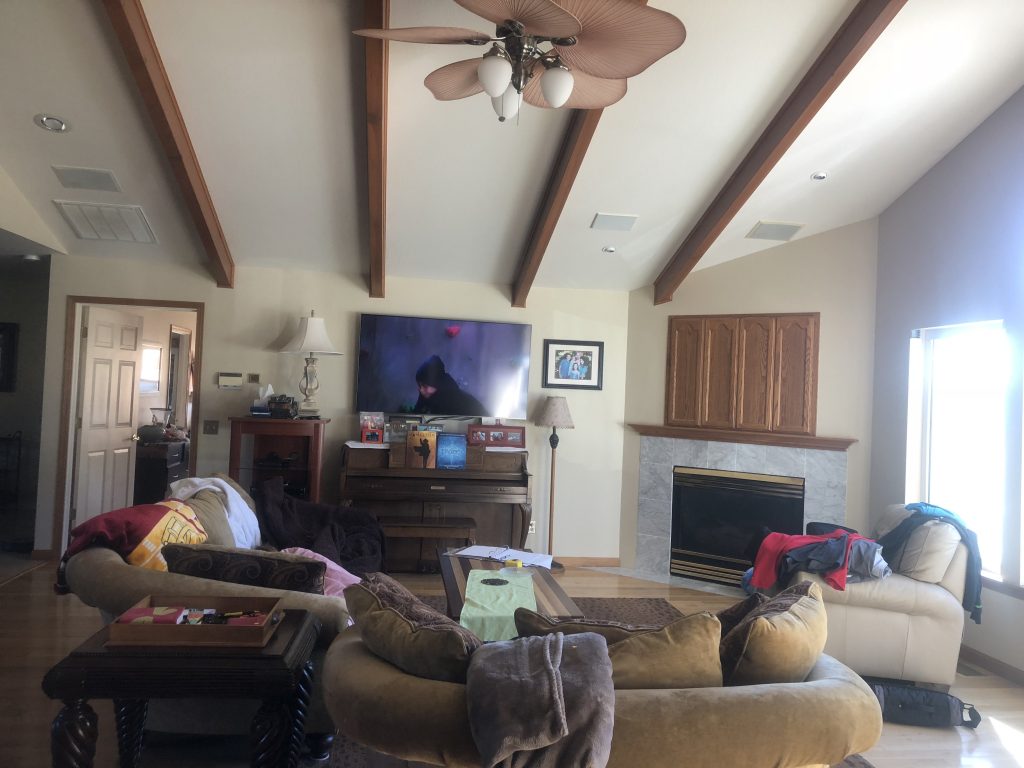 I mean, it's fine, as the British say, but 'we could do better.' That's exactly what the homeowners decided to do, when they pulled everything from that wall and created a bespoke media center instead.
The foundation of this media center is a built-in cabinet with sleek, glass fronts and a stylish and modern-looking grey patina. The
pièce de résistance is the stone-style featured wall behind the TV, created with our panels attached to the rear surface of the unit.
The use of the paneling is smart for a variety of reasons. First of all, it just looks great - and works in total congruence with the modern and contemporary look of the media center.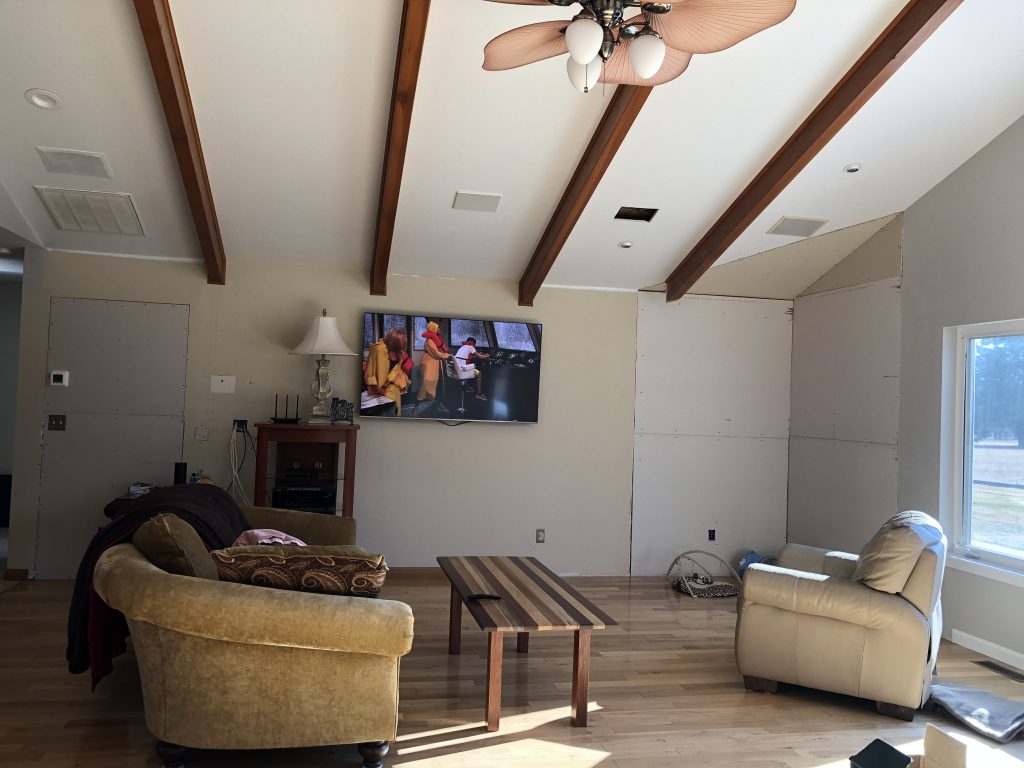 Recessed spotlights at the top of the unit beautifully showcase the vivid three-dimensional texture of the faux stone, which makes it a really striking focal point for the room even when the TV isn't switched on.
Secondly, the panels are ideal for concealing wires and cables; making the installation of the TV completely seamless against the back wall.
The whole project required only a few panels, and nothing more complicated than a wood saw, construction adhesive and screws to accomplish. The end result, though, looks fantastic; and brings the entirely living room together with a design that looks professionally planned and executed.
We love the simplicity and elegance of this project and are thrilled to be able to share it with you here - showcasing once again the versatility of our faux stone products.