If you've been pondering a new remodeling project, now might be the time to get started. All through November you can save 10% on our Custom Timber Beams and Mantels.
It's nearly Thanksgiving, and that means it's time to break out the winter coats, start planning for the holiday season, and think about making the house nice and cozy for Christmas, Hanukkah or whichever other family occasion you celebrate. For many of our customers, November is also the perfect time to get started on the project they've been thinking about all summer long; and this month we're making it an even more appealing proposition: Throughout November, you can save 10% on our Custom Timber Beams and Mantels.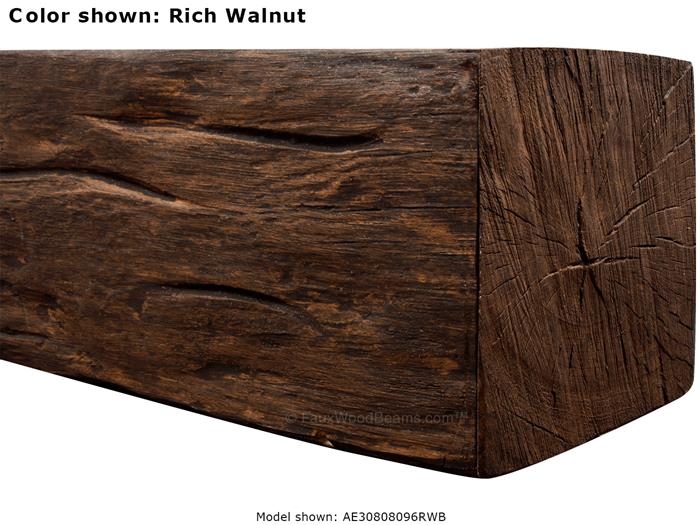 Custom Timber Beams and Mantels vividly recreate the look of authentic timber.
Our Custom Timber Beams have been, and continue to be, one of our best-selling products - and recently we introduced a new and improved iteration of the line. We've moved manufacturing of this flagship product in-house, right here in the United States, and that has given us complete control over the stringent quality of our end product.
Because we now control and oversee every step of the manufacturing process, we're able to check each piece through every step of production to make sure they are not shipped with any damage or imperfections, and we've introduced a higher-density grade of polyurethane foam; for stronger, more rigid beams that hold up even better during installation. We've also reinforced the joints for more durable ends. In addition, we've implemented a better finishing process that make Timber's incredible realism even more natural looking.
And for November - you get all this at a 10% discount!
Custom Timber Beams and Mantels are one of our bestselling products because they represent perhaps the core of what we offer - vividly realistic synthetic wood products that bring the look and character of real timber into any home.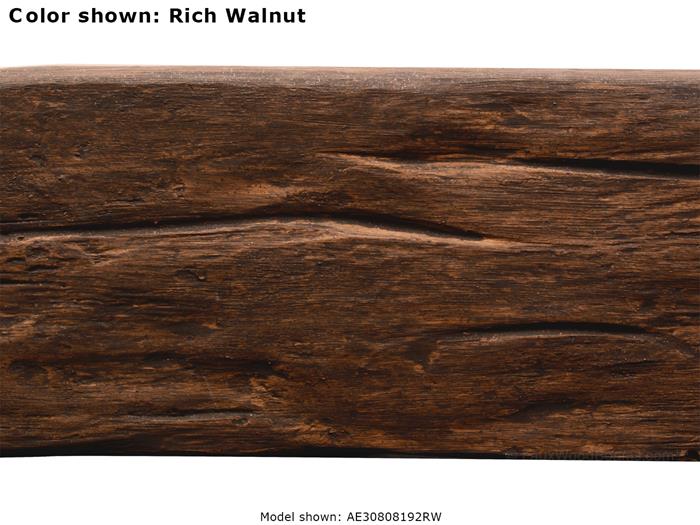 Custom Timber Beams are molded from real wooden timbers.
We created them by taking molds of real aged timbers, and then capturing every grain, knot and imperfection in lightweight and durable polyurethane foam. For most of our beams, we then finish them in a realistic wood color; or offer them unfinished for enterprising homeowners to stain themselves. In either case, the end result is a beam that looks so vividly realistic that you have to reach out and touch it to confirm that it's not made from real wood.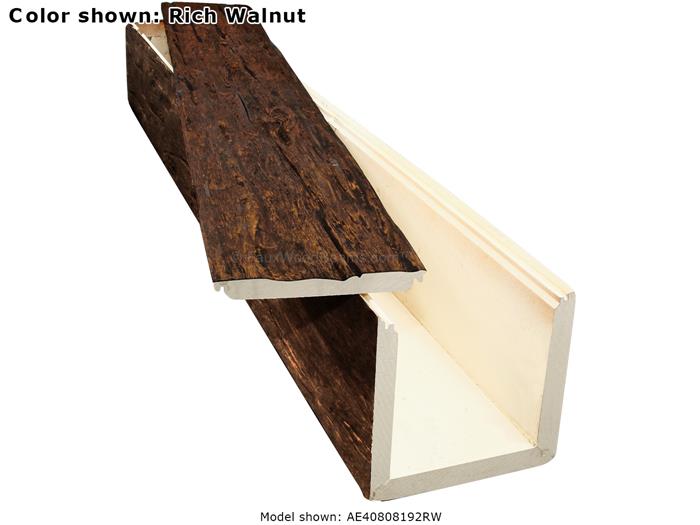 Available three-sided or four-sided, in lengths of up to 30', Custom Timber Beams are infinitely versatile.
We offer a wide variety of different styles in our faux beams and mantels - from the deep ax-marks of Hand Hewn to the smooth perfection of Sandblasted or Smooth - but Custom Timber remains popular because it combines the subtle character of aged wood with a sleek elegance that blends into a variety of different decor styles. As long as the color matches other wooden fixtures and furniture, Custom Timber blends perfectly with styles both modern and traditional; and always add a bold new element that can totally transform a home.
How you use them is up to you - and you can read about dozens of design projects we've highlighted in this blog, or view literally hundreds of pictures of our beams and mantels in use within our website gallery. Your only limit is your imagination - and with 10% percent savings to be enjoyed, you can stretch that just a little bit further this month.